What Planning Analytics Do Advisory Firms Need and Why?
• Brandon Heid • October 6, 2022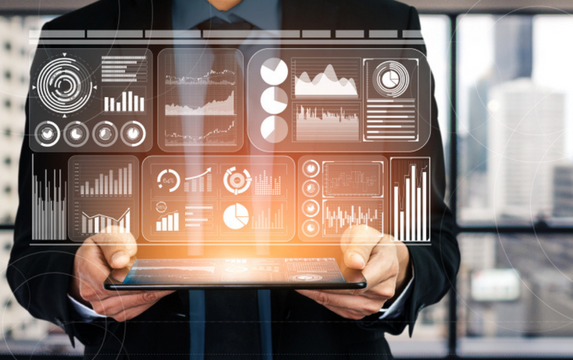 As digital customer interactions show no signs of slowing, the race to utilize business intelligence is on. This is especially true for advisory firms that have their sights set on building relationships across modern generations of wealth.
For those already leveraging a financial planning platform in their practice, you have an abundance of data about your advisory business at your fingertips. When armed with this information, you can act where it matters most for your advantages and opportunities.
Exploring Planning Analytics for a Clear View into Advisor and Client Activity
The key advantage of advisory data analytics is the visibility it can provide to your firm. Firms and their financial professionals can harness the power of analytics to better identify trends and opportunities. Whether you want to monitor conversion of prospects, client profitability, or which advisor's book is growing—the data is there for you to interpret.
For instance, we spoke to a sample of financial professionals that have leveraged data analytics to improve digitization in their planning practice and enhance their workflows. Their experience reinforces the power data-driven decision-making can have on scaling your planning business:
40 percent report automation has improved their client relationships1
43 percent say its reduced friction in the client onboarding process1
40 percent are finding it easier to stay connected with clients1
Depending on the size of your firm and your specific goals, you can create a data view—or dashboard—that is custom to your firm. From my experience consulting with advisory firms of all sizes, I have narrowed down which planning analytics align with identifying planning opportunities, deepening client engagement, and developing advisors more effectively.
Know Your Planning Business to Grow Your Planning Business
Viewing clients by age group uncovers insight into the phase of their financial life cycle. This metric helps to determine which clients are still accumulating wealth or who may be on the cusp of retirement. Understanding the planning capabilities your book of business needs, also reveals if there are opportunities to do more planning.
Another practical cut is filtering your client base by planning type. This is particularly impactful for firms that offer various levels of planning service. Would you like a certain percentage of clients at your firm to require advanced planning? For example, if you can view which clients utilize goals-based planning versus which clients require more advanced, cash-flow planning you can make data-driven decisions about tracking your efforts and building your growth targets.
In the advisory business, assets that are held away are not assets locked away. Consider filtering your firm's top clients by their assets held away or net worth. Before your next meeting with a client, leverage insights specific to the client to build a plan for transferring those assets to your management. Both of these data attributes help to focus your business resources.
Identifying Engagement and Creating a Customized Client Experience
Moreover, you may have clients that are highly engaged and others who are not. Along the theme of developing existing opportunities, there are planning analytics that will help you have better engagement tailored to your clients' needs and behaviors.
To view which clients are engaged—or those who haven't had a touch—a planning platform that provides a client portal will have analytics on client logins over time, or perhaps a client's last logon. This keeps your firm aware of which relationships may be stagnant. Aside from showing you who may need a nudge, it can also show you who is highly engaged. Visiting a client site frequently may indicate the client has something on their mind they need assistance with.
Can you filter clients with equity holdings that may be vesting or expiring soon? Are there clients with an insurance policy anniversary approaching? The idea here is you can customize your view to identify which clients may have a need for further planning with their:
Debt liabilities
Insurance needs
Investments and holdings
If any of these opportunities are sitting within the client view you build for them it's a valuable excuse to reach out and have a conservation. Your ability to make a timely recommendation shows you understand their needs and how to accomplish their expected financial outcomes.
Using Planning Data to Manage Your Practice Efficiently and Effectively
Beyond looking at analytics from individual clients or target groups, there's an opportunity for the firm to measure overall performance.
Obtaining aggregated data per advisor allows firm leadership to drill down on growth. View advisors by their assets under management or clients over time. They may also be able to quickly see the top advisors by assets under management, or advisors producing the most client presentations.
This information becomes actionable when you allocate resources appropriately to the advisors who need it most. Perhaps there's a top advisor who would really benefit from additional client service support. Conversely, you can identify which advisors may benefit from some coaching or partnering with someone to help them develop more sales opportunities.
Turning Data Analytics into Decisions
Advisory firms today are competing to reach and retain clients. How effectively a firm embraces technology—and puts it to work—will provide an edge to win next-gen client business.
If your firm wants to utilize planning insights to create growth strategies and support decision-making, the data is there. To learn more about developing your firm's goals and understanding your benchmarks, see what KPIs you should be tracking on an ongoing basis to measure performance.
1 eMoney Power to the Plan Research, July 2020, Advisors n=420, End clients n=403
DISCLAIMER: The eMoney Advisor Blog is meant as an educational and informative resource for financial professionals and individuals alike. It is not meant to be, and should not be taken as financial, legal, tax or other professional advice. Those seeking professional advice may do so by consulting with a professional advisor. eMoney Advisor will not be liable for any actions you may take based on the content of this blog.
You may also be interested in...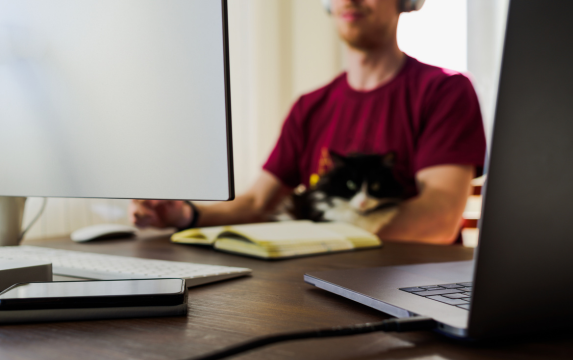 Company culture, at its most basic level, is defined as "how things get done" in each unique workplace. The way… Read More
Couples & Clashing Values: A Practical Guide
Download our latest eBook and get practical strategies for navigating money conflict between couples.
Download Now