Where to Begin with Clients Who Are New to Planning
• Mac Gardner • May 20, 2021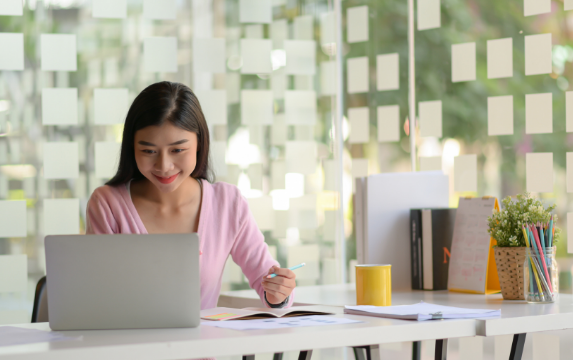 There's a lot of advice online for people wondering whether they are ready to begin working with a financial planner. But what if you're a financial professional trying to determine if you should take on a potential new client that may not have much in the way of investible assets?
In my book, "Motivate Your Money," I too provide advice for people who want to work with a financial professional to better plan for their future. But now I'd like to look at some of that advice from the perspective of a financial professional who is deciding which clients they are ready to begin a relationship with.
The Motivation Factor
Taking on younger, less wealthy clients means playing the long game. While spending most of your time working with more established, wealthier clients is what makes your business flourish day to day, bringing on those who are just getting started on their financial journey will build a solid client pipeline for the future.
What should you look for to help ensure these new clients have the potential to sustain your business in the long term?
Start with motivation. Throughout my career in the financial services industry, I discovered a common thread among people who were very successful in their financial lives. Not only were they focused on the financial aspects of their lives, but they were also motivated to make sure their personal and business affairs were in line with their financial goals.
For people to get financially motivated, someone needs to serve as a financial motivator. This is where you come in. They may have had a parent or teacher who has motivated them in their lives, but the complexity of the field of financial services makes it hard for just anyone to be a specialist in all the many interconnected fields of financial planning. You can take these complex strategies and make them easy to understand, implement, and monitor so they remain motivated.
Early Stages of Involvement
Once you think you have found some younger, not yet established clients you feel are a good fit for your practice, how frequently should you connect? This will depend on the client and their income and planning needs. However, keep in mind that with younger clients, transparency and flexibility regarding fees are extremely important.
Consider the fee structure that would work best with someone who is just starting out. Think about a flat fee cost or hourly rate you could charge for an initial financial plan. Talk to them about what they can afford and how often they would like to connect. Look for ways to enhance the relationship that don't add further costs.
The beauty of finding the appropriately motivated new client and then providing them with a plan to help them maximize the income they have means a greater likelihood of that client becoming a profitable, long-term client for the future.
Nail the Interview
It's not likely you will be able to pick and choose from the most motivated of the potential new clients you want to work with. They have many options and will likely talk to several people, including your peers, to determine who is the right fit for them. Make sure you understand what they are looking for to secure your position as their new financial professional.
My guidance for those who are looking for their perfect financial planner is to make sure that person's financial planning concept or strategy helps them attain three goals. I call it the 3R rule: the concept must be relatable, retainable, and repeatable.
Relatable: the planning strategy must resonate with the person to whom it is being presented. That person must be able to relate to the concept in order to feel comfortable and follow the suggested plan.
Retainable: the idea must also be powerful enough to be able to stay with that person for a period of time.
Repeatable: If the concept is relatable and retainable, there is a strong possibility that the idea will be repeated because you have taken the complex and made it understandable.
When meeting with a potential new client, ensure you grasp what comprises their 3Rs. Listen to what it is they are hoping to achieve with their financial plan. Their initial needs may be more focused on budgeting than investing. They may have debt they need to pay off. They may be saving for a large purchase like a home. And they may just be getting started with structuring their life insurance.
Whatever the case, if you truly hear what the potential client is telling you about why they are ready to work with a financial professional, explain how your planning philosophy fits their 3Rs. Coincidentally, there happens to be a strong correlation between the relatable, retainable, and repeatable idea and the motivation to implement the suggested strategy.
Like Your Clients, Love Your Work
It's impossible to predict with a high degree of accuracy anyone's lifetime financial success, but I believe there are traits you can look for in potential financial planning clients who will show you who is more likely to succeed. The beauty of this scrutiny is that it will benefit both sides of the relationship.
I suggest starting with the children of your existing clients. They may already be familiar with the relationship you have with their parents and you know they come from a background that values planning for the future. It's a logical next step toward engaging with the next generation and building your future client base.
DISCLAIMER: The eMoney Advisor Blog is meant as an educational and informative resource for financial professionals and individuals alike. It is not meant to be, and should not be taken as financial, legal, tax or other professional advice. Those seeking professional advice may do so by consulting with a professional advisor. eMoney Advisor will not be liable for any actions you may take based on the content of this blog.
The views and opinions expressed by this blog post guest are solely those of the guest and do not necessarily reflect the opinions of eMoney Advisor, LLC. eMoney Advisor is not responsible for the content, views or opinions presented by our guest, nor may eMoney Advisor be held liable for any actions taken by you based on the content, views or opinions of the guest.
You may also be interested in...
Stress caused by financial concerns impacts the wellness of people across generations, but the nature of that stress tends to… Read More
CE Webinar - Making Money More Human: The Value of Emotional Intelligence in Financial Planning (1 CFP® CE Credit)
Join eMoney Thursday, October 7 at 2:00 p.m. ET to explore the power of emotional intelligence and the CFP Board's recent change to its principal knowledge topics.
REGISTER NOW