Why Is Talking About Money So Difficult?
• eMoney Communications Team • May 14, 2020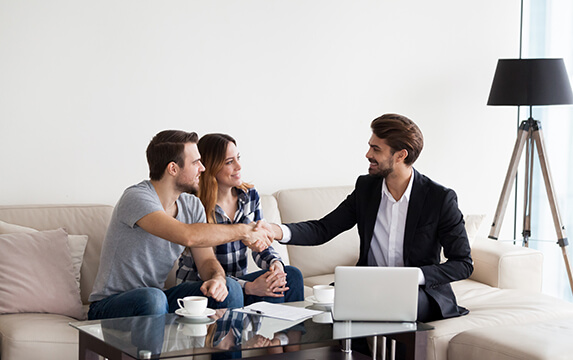 Updated on: August 25, 2021
Americans famously brag about how they hate to discuss money. In fact, they'd rather talk about anything other than money, including politics and marriage problems. Surveys show conversations about money are widely considered taboo in America.
A 2018 Fidelity survey found among 34 percent of cohabitating parents, one or both couldn't accurately state the salary of the other. An eMoney Advisor survey of 2,500 U.S. adults over 18 found similar results—over half of respondents said they avoid discussing their personal finances1.
eMoney also found 52 percent of 25 to 34-year-olds review their finances every day. But among those 54 and older, only 27 percent checked their finances daily.
Those habits make it harder for advisors to broach honest conversations with clients about their finances because many clients don't know their full financial picture. The survey confirmed that Americans like to keep personal finance, well, personal. But candid discussions between advisors and clients are necessary for effective financial planning.
eMoney's podcast series, "That Makes Cents," launched in partnership with Benzinga, brings in advisors and industry experts to talk about all aspects of money management. Topics include financial planning, industry trends, behavioral finance, and more. In this first episode, host Spencer Israel explores the reasons it's so difficult for advisors to get clients to talk about their finances honestly. He talks to eMoney CEO, Ed O'Brien, and financial advisor, Pamela Capalad of Brunch & Budget, about the survey and why clients avoid money conversations. They discuss tools and communication techniques advisors are using to get clients, across all income levels, to provide the financial data needed to get their full financial picture.
O'Brien tells Spencer the reason money conversations make people uncomfortable is human nature. "We like to talk about things that are mostly positive, or fun; things that we have control of." O'Brien explains that most people don't think they have control over their money and don't know how to gain that control.
Exacerbating clients' inability to talk about money is a lack of financial education, O'Brien says. "Most high schools and colleges don't have a personal finance curriculum anymore. That is where financial advisors can help," he says.
Spencer then brings on Capalad, a CFP® who's also an Accredited Financial Counselor (AFC) who started her practice, Brunch & Budget, to get her advisory firm's clients comfortable talking about money. Capalad's taken a unique approach to working with millennial clients. She's approached them where they already were and where they were comfortable—over brunch. She'd found that was necessary because, "We've made the money conversation something that we think we should feel stressed and embarrassed about."
In fact, among the counterproductive practices she says advisors should avoid is "spend shaming," something clients in all income brackets are prone to feel. Too much financial advice, she tells listeners, focuses on how clients shouldn't spend money.
That makes it difficult to get an accurate idea of what clients even have in their bank accounts because that reveals how they've spent money, Capalad tells Spencer. But she also discusses how, in her practice, she gets clients to open up comfortably—and shamelessly—about their money.
She also gives advisors some keys to having a more profitable practice, starting with whom they should target as demographics change. Both she and O'Brien discuss how the eMoney Advisor platform facilitates client conversations, relationship building, and practice development.
Listen to the first episode of "That Makes Cents" to learn next generation techniques that can lead to more open conversation with clients—and firm growth.
Sources:
1. eMoney sponsored blind survey conducted by an independent research company with over 2,500 US adults over the age of 18.
You may also be interested in...
As a financial professional, you are likely aware of what the media is calling the Great Wealth Transfer—where $84 trillion… Read More
Couples & Clashing Values: A Practical Guide
Download our latest eBook and get practical strategies for navigating money conflict between couples.
Download Now