5 Ways to Use LinkedIn for More Personal Client Introductions
• eMoney Communications Team • July 25, 2017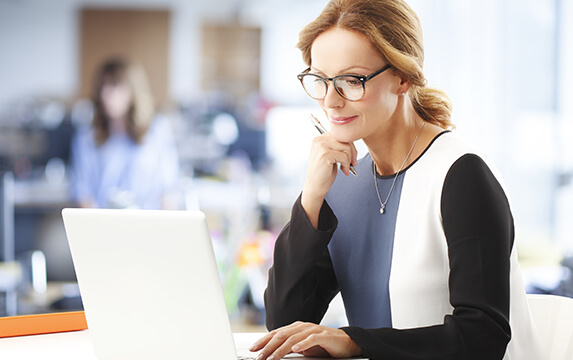 Updated on: September 1, 2021
If you've attended any industry conferences recently, you've likely heard that financial professionals need to embrace social media.
Doing this makes a lot of sense. Having an active social media presence gives you the opportunity to reinforce your brand, distribute content, and connect with prospects and clients.
Many of your potential clients are on social media. According to the eMoney Consumer Marketing survey, 36 percent of respondents have used a financial advisor who has reached out to them on social media.1
But engaging this audience and creating a voice for yourself can be time-consuming. Where are you supposed to find the time in your day to do one more thing? Focusing on one social channel and building a presence there can be a time-saving approach.
When it comes to social media for financial professionals, concentrating on LinkedIn is a good place to start. This channel is the most likely to help you get the personal introductions that are vital to business growth.2
Increasing your relationships through LinkedIn has paid off for many advisors, but it does require implementing a consistent, sustainable social media strategy.
Follow these steps to leverage LinkedIn and connect on a personal level with prospects.
1. Build an Effective Network
Building a dynamic network of professional and personal advocates is the first step to cultivating more personal introductions.
Begin by making a list of potential contacts. You can then request a connection with as many of those people as you can find.
Increase the likelihood of acceptance by avoiding using the standard message template in your request to connect. Try making it as personal as possible.
2. Engage and Share with Your Network
The key to social media for financial professionals is to develop a daily routine. Take time each day to engage with other people, share informative content and knowledge (as compliance allows), and offer your help in relevant situations.
Consistently putting yourself out there and making your expertise available to your network keeps you top-of-mind. It also gives you the perfect platform for reinforcing your brand, sharing helpful content, and establishing yourself as a thought leader in the industry.
3. Do Your Research
The LinkedIn search functionality provides access to a wide network of your closest connections and advocates.
Researching your connections' networks, affiliations, companies, and groups could lead to potential new business connections. Find new connections by simply replying to a relevant group discussion or commenting on a post shared by a connection. This can also help you identify and connect with audiences that match your buyer personas.
4. Ask for the Introduction
If you've laid the proper groundwork by building strong relationships with the people in your network, asking them to facilitate an introduction to one or more of their connections is an easy next step.
Just make sure you're not overstepping your boundaries by making this request. After all, you don't want to be viewed as a person who's just poaching connections simply to grow your business. This is another reason why continually interacting with and being a helpful resource for your network is essential.
5. Put Fear Aside
Asking directly for an introduction to someone can be uncomfortable for many people, but stepping outside your comfort zone pays off.
If you've followed the steps above and positioned yourself correctly in your relationships, LinkedIn will provide you the tools to gain dozens of introductions a year.
For more tips on how to use LinkedIn to grow your business and social media for financial professionals, check out our "Advisor's Guide to Social Media" eBook.
Sources:
1. 2020 eMoney Consumer Marketing Survey, September 2020, n=2,000.
2. "Financial Advisor's Guide to Using LinkedIn for Client Prospecting." Hubspot. n.d. https://cdn2.hubspot.net/hub/253739/file-380833275-pdf/LinkedIn_Guide_BBW.pdf.
You may also be interested in...
New client acquisition is an essential task for any financial professional looking to grow their business. But financial advisors often… Read More
eBook: From Portfolio Manager to Planner
Download our latest eBook and learn how to use the data you already have to evolve your business and client relationships.
Download Now