A Financial Advisor's Guide to Content Marketing: Why It Works and How It Creates Influence
• Valerie Rivera • November 30, 2020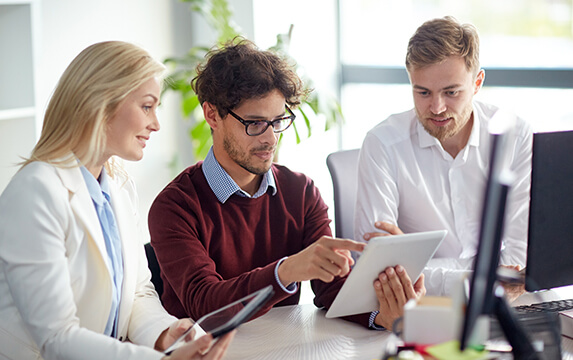 Updated on: April 21, 2022
In today's world of digital engagement and interaction, content marketing is an effective approach to building trust in your brand and generating leads online.
With content marketing, you demonstrate to your prospects that you have the expertise and experience to help them address their concerns—things like saving for retirement, funding a college education, or even taking the vacation of a lifetime. The goal of content marketing isn't to sell yourself or your service. It's to build trust by educating your target audience, without expecting them to take action.
This is very different from traditional, outbound marketing, which takes a more sales-focused approach with business owners attracting attention through ads, endorsements, and partnerships with media agencies. Content marketing uses an inbound marketing philosophy, which will help you connect with people in entirely new ways.
Content Marketing Helps You Adapt to the Way People Now Search for Financial Advice
With all the digital outlets at consumers' disposal, the way that people look for financial professionals has changed. Content marketing perfectly positions financial planners to capitalize on these trends to grow their business.
Research shows that 42 percent of people start their search for a financial advisor on search engines like Google.1 Additionally, 44 percent of people rely on digital media in various forms for financial advice.
People are increasingly turning their attention online to educate themselves on personal finance and to find qualified professionals to help. The same survey showed that 63 percent of people said insightful and educational content from a financial advisor would make their marketing stand out.
Financial planners can use informative content to answer prospective clients' most pressing questions and teach them about important finance topics, fulfilling the modern investor's desire to educate themselves and research solutions providers on their own. This is particularly true amidst a period of pandemic-related market volatility.
An economic crisis accelerates the need to educate prospective and existing clients. In times of uncertainty, people want reassurance that their financial plan is on track. Research has pointed to a widening knowledge gap that exists among investors in times like these.
For planners, content marketing is the perfect vehicle for delivering this reassurance to retain existing clients and bring on new clients in search of financial guidance. For example, content that puts economic performance within a broader context of plan progress, or even explaining the ways in which a Monte Carlo analysis takes extreme market conditions into consideration, can go a long way in helping people understand their finances.
If you're not already doing content marketing, now is a great time to start—both because of the existing market uncertainty and because of people's increasing tendency to turn to online channels for knowledge and solutions providers.
The Benefits of Content Marketing for Financial Professionals
Content marketing will help you adapt to people's new ways of searching for advice. But there are many other benefits as well, primarily in terms of visibility, trust, and business growth.
Increase Your Visibility in a Crowded Marketplace
When you consistently produce quality, educational content that truly informs people and answers their important questions, search engines will start to serve your content in their search results. Search engine optimization (SEO) is a key aspect of content marketing and can dramatically increase the visibility of your blog, videos, podcast or other types of content, bringing in traffic organically to your firm's website.
Producing content in this way expands your digital footprint over time, creating a multitude of ways in which prospective clients may end up in your digital domain. As more people view your content, it's more likely to be shared across social networks, which increases your firm's visibility even further.
Establish Your Expertise and Start to Build Trust
People cite age, experience, and credentials as the most important factors when choosing a financial professional.1 This clearly signals their desire to work with someone who's knowledgeable, someone who can prove their expertise, and sympathize with their individual circumstances. These are all things that content marketing can do.
Content marketing in and of itself is proof of your commitment to people's well-being and your knowledge of financial planning topics. When you can answer people's questions and teach them important aspects of personal finance, you establish your expertise and begin to build the foundations of a trusted relationship.
The content that you author can help make a powerful case for your expertise, knowledge, and ability to serve that prospect better than anyone else.
Generate Leads with Better Return on Investment
Content marketing can be a highly efficient way to generate leads for your business. In fact, companies with blogs produce 67 percent more leads than companies without blogs.2 Educational content helps prospective clients progress through their buyer's journey—and towards the solutions you offer—as they learn about their need for advice and the value of your services.
One powerful aspect of content is that it can be evergreen in nature. Unlike advertising that you have to keep paying for, once you write a blog it is live until you unpublish it. This means it can continue getting views, nurturing prospects, attracting attention, building your brand, and bringing in business over its entire lifetime for the same initial cost of writing the blog.
Content marketing lets you nurture relationships with prospects you have yet to meet, effectively working around the clock to draw in prospects to your digital domain with a high return on investment.
How to Get Started with Content Marketing
Content marketing is one of the most effective marketing strategies available to financial professionals. It helps you keep up with people's shifting preferences to educate themselves and find service providers online. It can offer your business a number of bottom line benefits as you try to generate leads online.
To get started with content marketing, there are a few steps you can take to help ensure you're creating the best possible content for your audience.
1. Develop buyer personas for your content. First and foremost, get to know your audience. This will help you develop content that resonate with them. Consider what your ideal clients know and find ways to learn about their fears, motivations, goals, and common questions. All of this information will inform your buyer personas. We've written in detail how to create buyer personas to target your ideal prospects.
2. Make sure your website is up to date. You'll want your content to direct people to your website, so it's important you continue to offer a good experience on your website so there are no barriers for anybody to reach out to you. Also, if your website is old and slow, search engines will be hesitant to rank you in top positions, hindering your content's ability to be seen right from the start
3. Create an editorial calendar. Think about the most important things your personas are asking—how can you answer them in your unique way? Schedule out blogs to post a few months in advance. Start slow and stick to a consistent schedule. Content is all about the long-term gains. As you get more sophisticated, you can start also writing ebooks/whitepapers, hosting webinars, creating videos, doing podcasts, and other forms of multimedia content to increase engagement. But it all starts with creating a blogging schedule and sticking to it.
4. Assign content responsibilities and start writing. Will you and your colleagues be able to write? Will you use freelancers? What about content libraries with licensed content? Industry-specific marketing platforms? There are a lot of strategy-related questions to consider here and fortunately, there are many options for content production. For those who are starting out, it may be best to rely on a licensed library of pre-written content that you can then quickly personalize to make your own.
5. Publish and track your efforts. Publish your blogs and be sure to share them on your personal and company social media accounts. Track your content with Google Analytics—a free analytics platform—to see which posts people tend to enjoy and which ones aren't getting much traction. Analytics are the key to refining your approach over time to continue delivering better and better content.
Start Content Marketing as the Foundation of Your Future Digital Marketing Strategy
Content marketing can have impressive long-term results at a low initial cost. It impacts nearly every aspect of digital marketing, from SEO to social media and even advertising. Starting your content marketing initiative now will help prop up all your other marketing efforts as you scale and grow.
Learn more about launching a full scale digital marketing operation by reading our ebook, The Financial Advisor's Guide to Digital and Social Media Marketing and see how content can be one piece of your overall strategy.
Sources:
1. 2020 eMoney Consumer Marketing Survey, September 2020, n=2,000
2."Content Marketing Infographic." Demand Metric n.d. https://www.demandmetric.com/content/content-marketing-infographic.
DISCLAIMER: The eMoney Advisor Blog is meant as an educational and informative resource for financial professionals and individuals alike. It is not meant to be, and should not be taken as financial, legal, tax or other professional advice. Those seeking professional advice may do so by consulting with a professional advisor. eMoney Advisor will not be liable for any actions you may take based on the content of this blog.
You may also be interested in...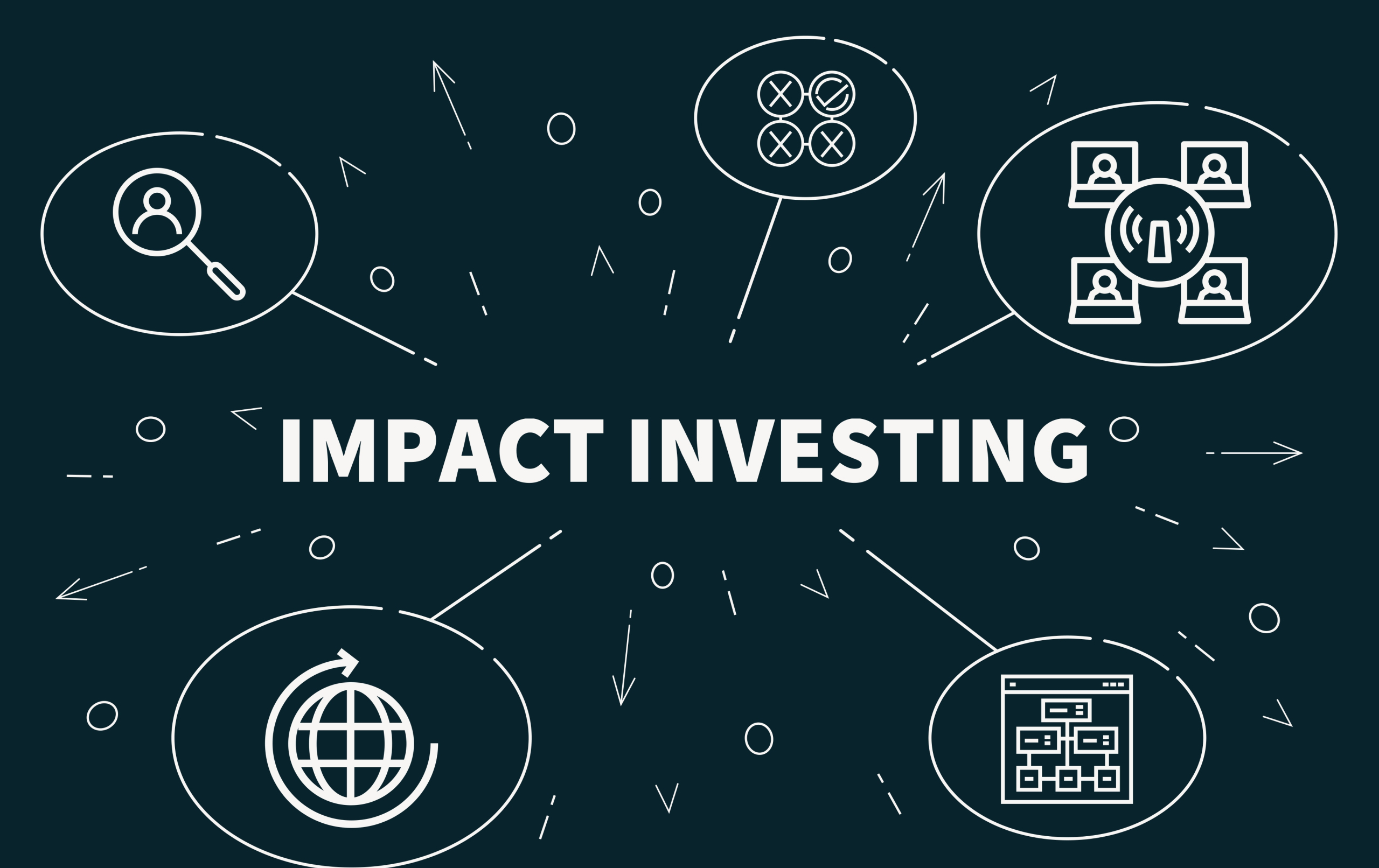 Environmental, social, and governance (ESG) investing is quickly growing in popularity, and clients want more information about this type of… Read More
CE Webinar: The Rise of Impact Investing (1 CFP® CE Credit)
Impact investing strategies are surging as more investors seek to align their money with their values. Join eMoney and Fidelity Charitable Thursday, July 14 at 2:00 p.m. ET to learn all about the impact investing landscape and how to build your own impact strategy.
REGISTER NOW