6 Pieces of Advisor Career Advice from 3 Decades in the Industry
• Charles Zhang • September 27, 2023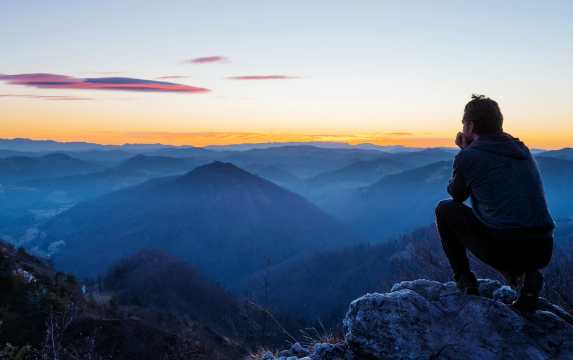 In the financial advice business, we also like to give out financial advisor career advice. I'm sure you've heard your share. But you've never heard it from an advisor like me—a financial planner who beat the odds to achieve success.
I came to the U.S. from Shanghai on a scholarship to attend Western Michigan University, where I earned a master's degree in economics. For a while after, I considered pursuing my Ph.D. in Economics. However, I couldn't shake the idea of becoming a financial planner, and I joined the industry in 1991.
Three decades into that career, Zhang Financial now manages over $5 billion in assets, and I hold the No. 4 position on Forbes' list of America's Top Wealth Advisors. I'm not only the highest-ranked NAPFA-registered fee-only financial advisor on the list, but also the highest-ranked independent advisor. In addition, I achieved the No. 1 rank in the nation on Barron's Top Independent Financial Advisors list in 2021.
I'd like to share six pieces of wisdom I've acquired along the way to this level of accomplishment.
1. Always Choose Integrity
I believe people should make a career out of the things they're good at. I have always been very good with numbers, and I wanted to deal with people, face to face, to help them achieve their financial goals. Being a financial advisor seemed like the right career for me.
I had a lot of choices at the time, including big wirehouse firms and insurance firms. The reason I chose Ameriprise, then American Express Advisors, was because I liked the idea of being a personal financial planner—that was the title given to their advisors. At the wirehouse at the time, the title was "broker," and at the insurance firm, "agent." I didn't like the idea of that; it sounded more like a salesman. I didn't want a transactional relationship with clients.
Working for that large financial advisory firm, however, I saw conflicts of interest that really bothered me, and it led me on the path to starting Zhang Financial. I believe that disclosing conflicts of interest is not enough. I want to provide my clients with premium investment choices free from any conflicts of interest that arise from selling proprietary products, engaging in principal trading, third-party payments, revenue sharing, receiving commissions, kickbacks, or soft dollars.
My advice to any advisor considering fee-only is to be honest and don't play the game. Be a true fee-only advisor.
2. Be a Giver
In any relationship, especially with clients, always give more and take less.
You'll see this philosophy in full force at my firm. In fact, every year 20 percent of our revenue goes toward philanthropy, giving back to the community.
My wife Lynn and I have funded a wide variety of charitable endeavors.
It's rewarding to give—so give your time, give your knowledge, and give money.
3. Find Meaning in the Work
One of the best things about being an advisor is that I can directly see the impact of my work on people's lives. One of my most memorable stories involves a client who was a retired Secret Service agent. This client had been with me for over 25 years. He was terminally ill with only weeks left to live, but he took the time to call the office to speak with me.
He wanted to thank me for taking care of his finances for so many years, and for continuing to take care of his wife as well. It meant so much to me that he would take the time to call.
When I connect with clients in moments like that, I feel my work is so meaningful. As a top advisor, you can make a lot of money, that's true. But this is far more important than that.
At the end of my life, what's meaningful to me is how I touched different people's lives. When someone at the end of their life thinks of you and treats you as their family, that's very memorable and meaningful.
4. Make Your Own Luck
People say to me, "Oh, you've been on the Barron's list for years! You must be lucky." I didn't make the list after one good year of the markets, that's not how it works. I believe you make your own luck by focusing and being disciplined.
This year I met Leo Messi in Paris. One of his famous quotes is, "I start early, and I stay late, day after day after day, year after year. It took me 17 years and 114 days to become an overnight success."
I really like that quote. All the years, all the days, all the hours you put in make you who you are.
We have a lot of young people joining us, and they say they want to be like me. I tell them, "Are you ready to work 80 hours a week? And can you do it for one year?" I don't mention that I used to work more than that.
I still work around 60 hours a week, and I enjoy it. That's one thing I think is important. If you enjoy what you're doing, it doesn't feel like work.
If you want to be a top advisor, you have to be disciplined. I think that's very important. Knowledge, skill, and expertise are factors, but discipline is the deciding one. It's extremely important, especially when you're young.
5. Pursue Knowledge
I started in academia, and I believe that education is an excellent investment. Of all the degrees and designations I've pursued, the most impactful one has been earning my MBA from Northwestern University's Kellogg School of Management. It's a great school for finance and management.
The knowledge I gained from the MBA program had a tremendous impact on how I developed my firm with respect to operational efficiency, reducing costs, and quality of analysis.
I have been able to establish a firm that provides the best service while keeping overall costs low for clients.
6. Have a Support System
When I started as a financial advisor, I had no natural market. A first-generation immigrant to the U.S., I had no relatives living in Kalamazoo, Michigan. Finding my first clients was difficult. The only people I knew were my economics professors, many of whom did become clients.
Building up my book of business initially was very hard. I almost gave up. Lynn's encouragement is what helped me. She would always say, "Winners never quit, and quitters never win," and, "You have potential. You should believe in yourself."
Those first months were difficult for me, but I stuck with it. And at age 29, just five years into my career, I was ranked No. 1 out of approximately 10,000 advisors while working at one of the largest financial planning firms in the country.
Perseverance is the key, and it's much easier to persevere if you have a support system. My family is one of the biggest factors in my success, and I hope one of my sons will join me at the firm one day.
I hope you have the good fortune to have a solid circle of people around you for whatever you're working toward in life.
DISCLAIMER: The eMoney Advisor Blog is meant as an educational and informative resource for financial professionals and individuals alike. It is not meant to be, and should not be taken as financial, legal, tax or other professional advice. Those seeking professional advice may do so by consulting with a professional advisor. eMoney Advisor will not be liable for any actions you may take based on the content of this blog.
The views and opinions expressed by this blog post guest are solely those of the guest and do not necessarily reflect the opinions of eMoney Advisor, LLC. eMoney Advisor is not responsible for the content, views or opinions presented by our guest, nor may eMoney Advisor be held liable for any actions taken by you based on the content, views or opinions of the guest.
You may also be interested in...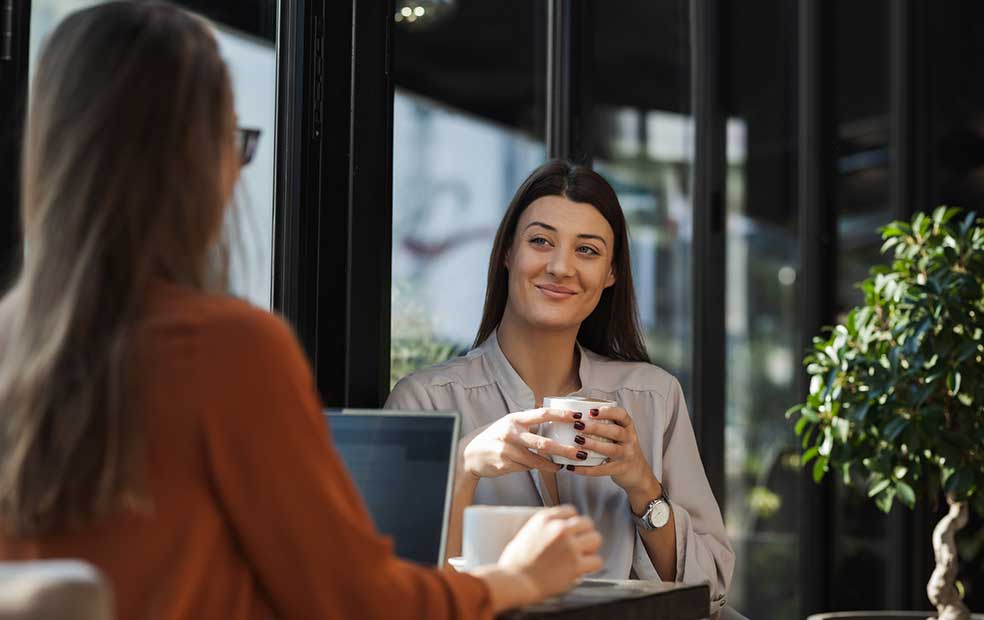 As a financial advisor, you may be wondering how to increase your marketing efficiency and boost your revenue. The answer… Read More
eBook: From Portfolio Manager to Planner
Download our latest eBook and learn how to use the data you already have to evolve your business and client relationships.
Download Now