A Partner Beyond Planning Technology
• Frank Tropiano • April 27, 2021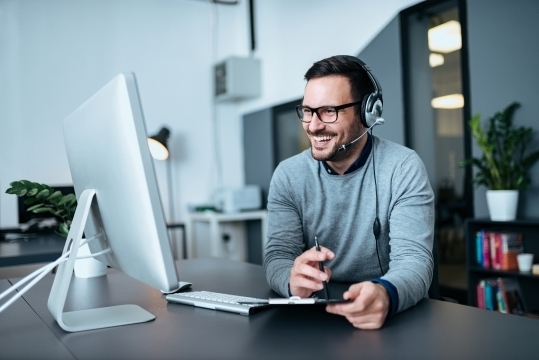 Updated on: September 14, 2021
A lot of attention and evaluation goes into a financial planning solution deal. But once the contract's ink is dry, so to speak, is the work really done—or is it just the beginning?
Financial planning software is not just technology you buy off the shelf, rather it is software that accompanies service. The journey really begins with solution implementation and adoption across the firm. And your solution partner should actively support your configuration decisions, training programs, and transition strategy.
The Importance of Setting Everyone up for Planning Success
The success of scaling planning is reliant on all those who have a vested interest in the strategic growth and development of planning at the firm.
Established technology partners understand the unique needs of the evolving wealth management industry and the players within it. Today's planning partners must account for features and capabilities beyond just what the clients want and the financial professionals—who will actually be building or delivering the plans—need.
Managing risk and oversight is a top concern for firms. Providing oversight of planning activities can allow a firm to manage their business more easily, while also staying responsive to regulatory inquiries and changes.
In addition, because firms must support a diverse population of financial professionals and clients, they need ways to track results and generate data-driven decisions that affect the bottom line of the business. But they don't want to spend valuable time manually updating data. They need configuration and data services tailored to their unique needs.
Those who successfully implement, adopt, and scale planning pay close attention to the features that affect the planning process—analytics, compliance, data aggregation, oversight—and how those complement their internal team structures and workflows.
Your Learning Agenda
Technology implementation and onboarding are two critical components of adopting planning technology. While 64 percent of financial professionals agree that client demand for planning is growing,1 they also cite a major challenge is insufficient time to learn and implement technology.2
The truth is growing pains do come with learning a new technology and successfully implementing it across a diverse user base will be dependent on a smooth and purposeful transition.
Each firm needs a strategy for training their professionals on a new solution. Take into consideration who will be trained, when, and how. For example, do you train a select group to be your "in-house experts" and lead training? Do you lean on tech partners or consultants who offer programs designed for varying skill levels? You will likely need to cater to different learning styles. Offering education through various formats—in-person and virtual, as well as providing opportunities for group and personalized instruction can increase acceptance.
Successful firms also recommend specific learning modules for the different roles of their organization. Providing training and education across different users can be beneficial to understanding the common mission and building out thorough, and efficient processes. With each user understanding their role and the capabilities of the software in a training designed for them, you can avoid fragmented workflows and find new ways to gain firmwide efficiencies.
Explore your options with the needs of your firm in mind and commit to a clearly defined path.
The Best Service Goes Uninterrupted
Another approach to easing transition is to turn to the technology experts. Tech partners who understand how disruption can impact an organization take a proactive approach to design targeted programs that support firms through the phases of implementation, onboarding, and adoption. Having client support readily available at every step of the way is important as well.
Perhaps there are service managers or certified professional planners holding the CFP® designation available to your firm? Access to a dedicated team of experts to outsource questions to and collaborate with is great support to your firm, and an extension of the service being offered to end clients.
Understanding and Reducing Time to Value
A top indicator of software value cited in a 2020 survey3 taken by eMoney is a positive end-client reaction. Engaging and retaining clients through financial planning may be a large driver in the value your firm sees with planning technology.
If interacting with client plans through a portal that encourages ongoing engagement is the goal, you need a strategy for how your firm will get there. You must have a learning agenda for the entire organization. And if you need support and expertise along the way, tech partners can be an incredible resource. Take a look at the new ways eMoney is partnering with firms to enable planning success.
Sources:
1 Cerulli Associates, Advisor Metrics, 2017.
2 Cerulli Associates, U.S. Advisor Metrics, 2020.
3 eMoney, "Time to Value Research", December 2020, n=20.
DISCLAIMER: The eMoney Advisor Blog is meant as an educational and informative resource for financial professionals and individuals alike. It is not meant to be, and should not be taken as financial, legal, tax or other professional advice. Those seeking professional advice may do so by consulting with a professional advisor. eMoney Advisor will not be liable for any actions you may take based on the content of this blog.
You may also be interested in...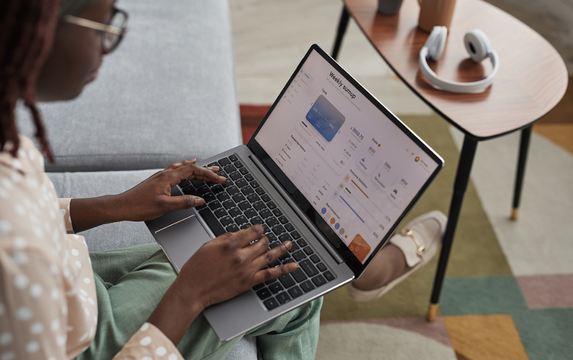 It would be difficult to create a holistic financial plan for any client without a full picture of their financial… Read More
How Does Your Client Experience Stack Up? Take the Assessment!
Only 26% of financial planners say their clients are highly engaged and motivated. Take this self-assessment to see how your client experience compares!
TAKE THE ASSESSMENT