AI and Big Data: Solidifying Client Trust in Game-Changing Technology
• Matt Schulte • January 19, 2021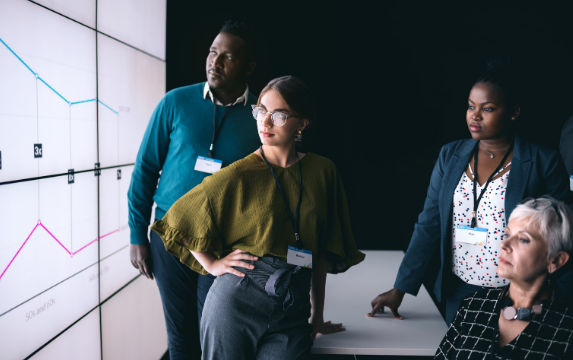 Updated on: June 15, 2022
It's been said that data is the new oil of the digital economy. It's true that data flows through all of the transactions and interactions we have online in the modern era, but like oil, it's useless as a commodity if it remains trapped below the surface.
Artificial intelligence (AI) and big data are the tools and technologies that will help you, as a financial professional, mine that information and unlock its potential to fuel a more holistic financial planning approach for your clients.
Your clients and prospects are not necessarily willing to part with their personal and financial information so easily, however. Cybersecurity is a major concern. Judy Marlinkski, Head of Product and Advisory Solutions at Fidelity Investments, says that there is a "moral trust that is an expectation" clients have when they share their data with us. We must continually prove that we are worthy of that trust by demonstrating the data security measures we have in place.
Beyond cybersecurity concerns is a general consensus that online marketing has become intrusive, especially when it doesn't offer value specific to the person receiving it. Today's version of being interrupted by a telemarketer just as you sit down to dinner is that unsolicited, low-value marketing email in your inbox or paid advertisement on Facebook that misses the mark. The benefit of the data exchange between financial professionals and their clients receives the same level of scrutiny.
However, there's a silver lining. According to our research1, there's a nearly universal willingness among clients to share their data if it leads to deeper levels of customization and financial advice that supports their values. In exchange, they expect a more personalized financial plan and strategy, greater insights into finances, enhanced client services, values-based investment options, and potentially even a discount on services.
Delivering this type of personalized service when you're provided with a client's data can help you continue to earn their trust time and time again over the course of your whole relationship.
Generational Differences Shape Client Trust in AI and Big Data
Clients need to trust that you're handling their data appropriately. Trust in emerging technologies is an essential consideration when attempting to collect data for greater personalization.
Our research shows that nearly half of financial professionals anticipate the impact of AI and big data to be just around the corner. Client trust in these technologies breaks along generational lines. Generations Y and Z are more comfortable receiving insights from these tools to drive their financial planning than are their counterparts among Generation X and Baby Boomers.
Financial professionals should keep these trust differences in mind. When comparing these generations, their trust in AI and big data to fuel different aspects of advice is quite different:
Financial product provider recommendation: 80% Gen Y/Z vs. 43% Gen X/Baby Boomers
Saving money: 78% Gen Y/Z vs. 51% Gen X/Baby Boomers
Budgeting: 78% Gen Y/Z vs. 49% Gen X/Baby Boomers
Debt planning: 77% Gen Y/Z vs. 44% Gen X/Baby Boomers
Making money: 75% Gen Y/Z vs. 47% Gen X/Baby Boomers
Retirement planning: 80% Gen Y/Z vs. 48% Gen X/Baby Boomers
Financial planning: 80% Gen Y/Z vs. 45% Gen X/Baby Boomers
Tax planning: 76% Gen Y/Z 45% vs. Gen X/Baby Boomers
Investment strategies: 75% Gen Y/Z vs. 49% Gen X/Baby Boomers
These generational gaps in trust grow even wider around non-financial and total wellness issues like physical, relational, and mental health. In short, it's critical to know your audience, including their attitudes towards emerging technologies, when asking them for their personal data in exchange for a service.
The Market Opportunity for Financial Professionals
According to Dennis Galant, Senior Analyst at Aite Group, "AI and big data analytics really address two challenges for financial professionals: It enables them to scale their business and they can more efficiently expand services."
Capturing the opportunity of AI in financial services requires financial professionals to explore how these tools will become a central part of their services in the near future. Some have already taken steps toward greater integration of these technologies. Among the financial professionals we surveyed who are using AI and big data, 43 percent said it helped them build client relationships, 40 percent said it made it easier to onboard clients, and 40 percent said it helped them stay connected.
In addition to serving existing clients better, the increased efficiency and scalability created by AI and Big Data equips financial professionals to expand into new markets. This includes clients who would be difficult to serve profitably, but who are in need of financial advice.
In many cases, the time investment required to personalize each client's plan means that only the top 10 to 20 percent of clients are currently receiving this service. AI and Big Data have the power to level the playing field so that more clients can be served efficiently, which provides a better bottom line for financial professionals.
Our latest eBook, "Power to the Plan: The (R)evolution of Financial Advice" dives deeper into AI and Big Data, as well as the trends driving a deeper focus on holistic financial planning and total wellness. Read our research about how financial professionals see their business model expanding, the ways in which clients would like their financial planners to expand their services, and the increasing impact of emerging technologies on the nature of financial advice.
​Sources:
1. eMoney Power to the Plan Research, July 2020, Advisors n=420, End clients n=403
DISCLAIMER: The eMoney Advisor Blog is meant as an educational and informative resource for financial professionals and individuals alike. It is not meant to be, and should not be taken as financial, legal, tax or other professional advice. Those seeking professional advice may do so by consulting with a professional advisor. eMoney Advisor will not be liable for any actions you may take based on the content of this blog.
You may also be interested in...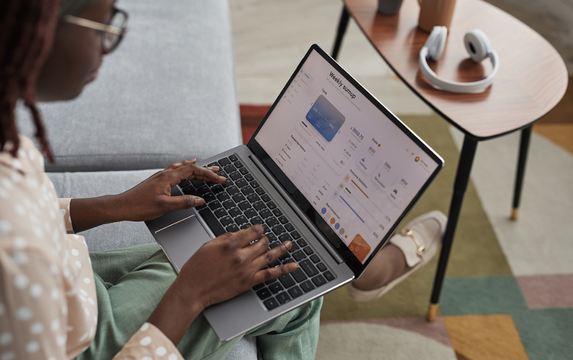 It would be difficult to create a holistic financial plan for any client without a full picture of their financial… Read More
How Does Your Client Experience Stack Up? Take the Assessment!
Only 26% of financial planners say their clients are highly engaged and motivated. Take this self-assessment to see how your client experience compares!
TAKE THE ASSESSMENT