The Latest Advisor Tech Stack Research (Plus 5 Mistakes to Avoid)
• Monica Ruelas • July 14, 2022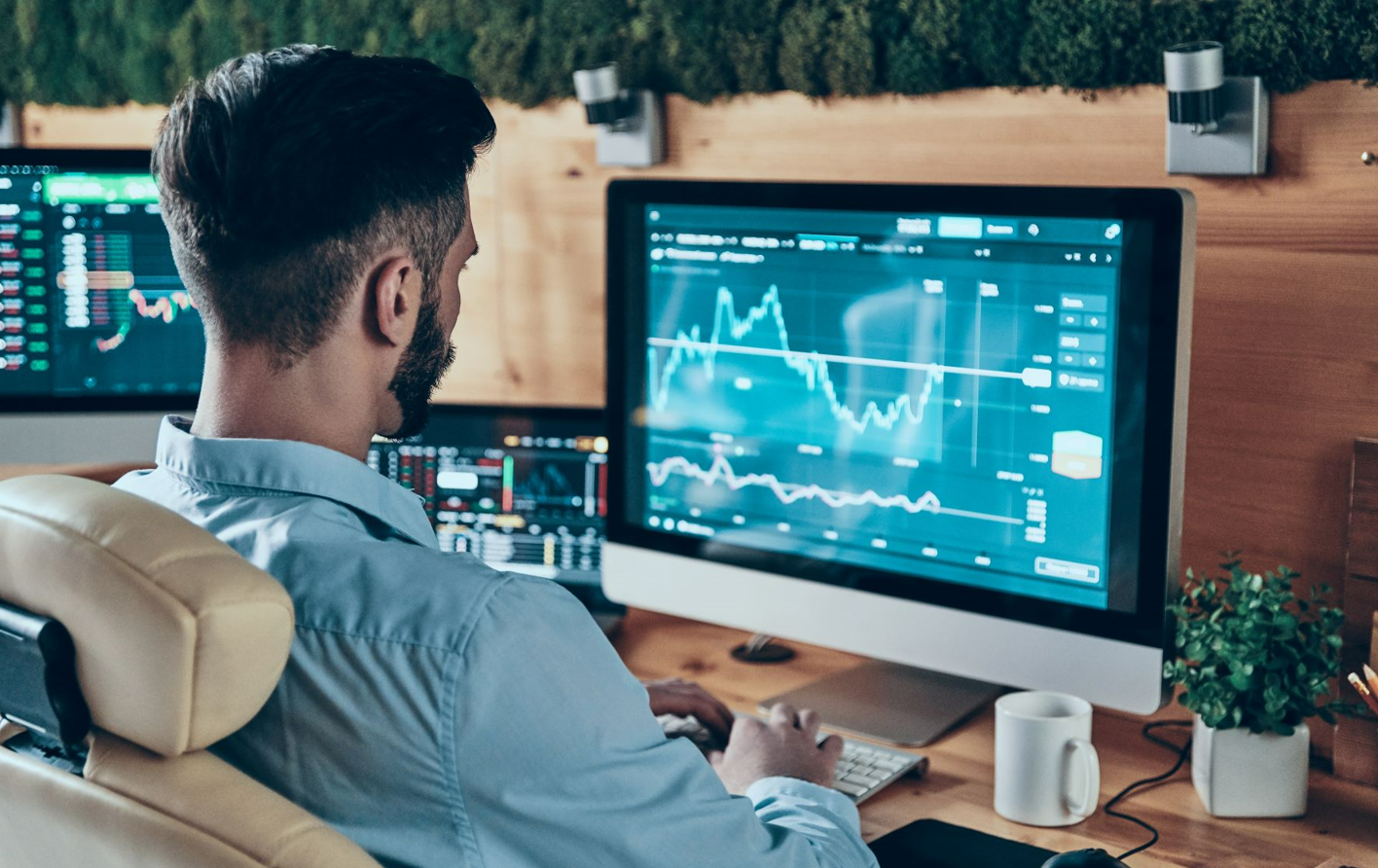 Picture your last exceptional customer experience. Maybe it was checking in with a Hilton app that automatically set your room to your preferred temperature and light settings. Or maybe it was when Spotify sent you vivid charts illustrating your listening data.
These tech-enabled, hyper-personalized experiences are shaping consumer expectations of your practice. That's why focusing on the client experience when building an advisor tech stack is a key practice of successful firms, according to the 2022 Advisor Technology study from InvestmentNews.
Nearly 65 percent of financial advisors say that enhancing the client experience drives their technology initiatives, up from 55 percent in 2020.1
Clients embrace technology that can create more time for deeper discussions about their financial future. The majority of clients want the ability to visualize a range of outcomes—something 88 percent said would provide greater confidence in their financial plan.1 And 92 percent of them are looking to you for tools that help manage risk.1
Other client priorities in the InvestmentNews tech study include improved ways to estimate future income, more personalization in financial services, and better coordination among accounts.
The Experience Stack: Purpose at the Core
We coined the term "experience stack" to define the use of technology to streamline and enhance client and financial planner experiences. At the core of the experience stack are applications that are robust and well-integrated with one another, freeing you to spend more time building meaningful relationships.
The InvestmentNews study highlights firms that have found the experience stack that works for them, dubbing them "innovators." These super-productive firms generated 37 percent more revenue per employee than peers while spending 17 percent more on technology.1 Software usage is higher across the board for innovators, from portfolio rebalancing and account aggregation to financial planning tools. Their priorities offer insight into what the future may bring for others in the industry.
When you have the right mix of tech, it shows. Nearly 71 percent of clients said technology allows their advisor to connect on a more personal level.2 An additional 75 percent said these tools make space for their advisor to focus on what's important to the client.2 Yet getting there is harder than it looks.
Five Tech Stack Traps
In 2021, advisory firms' tech spending accelerated, with a 15 percent1 increase from 2020 to an average of $135,000 spent.
Financial professionals make these purchases in the hopes of increasing efficiency and satisfaction. However, they often face these five common pitfalls.
Trap #1: Skimping on Training
Buying a tool is one thing—making the most of it is the real challenge. One study showed that only 8 percent of advisors strongly agree they're making the most of their financial planning software.2
Nearly 52 percent of advisors said maximizing their firm's current technology will be most important in meeting their growth goals.1
By investing in training, you can empower advisors to maximize their capabilities.
Trap #2: Ignoring Future Needs
You buy software, and it works great in the accumulation phase. However, after a few years you realize it's not meeting the more sophisticated needs of retirees in the decumulation phase.
In general, it's a smart move to invest in software that can evolve with your practice. By beginning with the end in mind, you can avoid the hassle of switching entire systems out when your clients' needs grow more complex.
Trap #3: Focusing on the Parts, Not the Whole
Creating a tech stack that's seamless is a daunting task. More than half of practices said the lack of integration among core software applications was their biggest pain point.1
People have come to expect tools that can bring together scattered pieces of data into a meaningful picture. Integration between core elements of your tech stack can help make that happen.
Trap #4: Using Clunky, Paper-Based Onboarding
More than half of advisors feel that manual data entry is the most tedious step in client onboarding.3
Only 24 percent of advisors have fully digital account opening, though 28 percent of clients demand a fully digital onboarding experience.1 There's definitely room for improvement here.
A financial platform that makes digital data entry a snap for the planner and client will be essential to efforts to scale up a practice. It might even inspire more robust business development efforts.
Trap #5: Neglecting Client-facing Tools
Technology that makes life easier for clients should take priority. That includes a mobile-compatible client portal—a key element of your experience stack.
About 73 percent of consumers find value in having a portal to view their financial picture.1 However, only 62 percent of advisors offer one.1
A high-quality portal equipped with account aggregation can provide a comprehensive view of a client's finances and have a positive impact on their overall satisfaction. Having access to this on-demand, on any device can help investors stay focused on their goals and get the answers they need.
Delivering Value
To build an integrated tech stack that can evolve along with your practice, start with the right core technology. From there, explore ways to maximize its value for your select clients.
By focusing on the experience stack, you can streamline workflows to deliver value through the ups and downs of the market. Instead of selling a product, you'll be selling outcomes—the lifestyle that goals- and cash-flow based planning can help people achieve.
To explore more research on this topic, read The Experience Stack guide or view our webinar, 11 Ways to Engage with Purpose.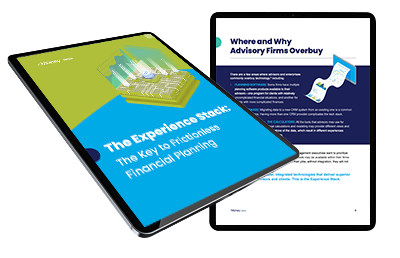 Sources:
1. 2022 InvestmentNews Advisor Technology Study, January 2022, Advisory firms n=201
2. eMoney Planning with Purpose Research, July 2021, Advisors n=393, End clients n=391
3. eMoney Lead with Planning Research, May 2022, Advisors n=360
DISCLAIMER: The eMoney Advisor Blog is meant as an educational and informative resource for financial professionals and individuals alike. It is not meant to be, and should not be taken as financial, legal, tax or other professional advice. Those seeking professional advice may do so by consulting with a professional advisor. eMoney Advisor will not be liable for any actions you may take based on the content of this blog.
You may also be interested in...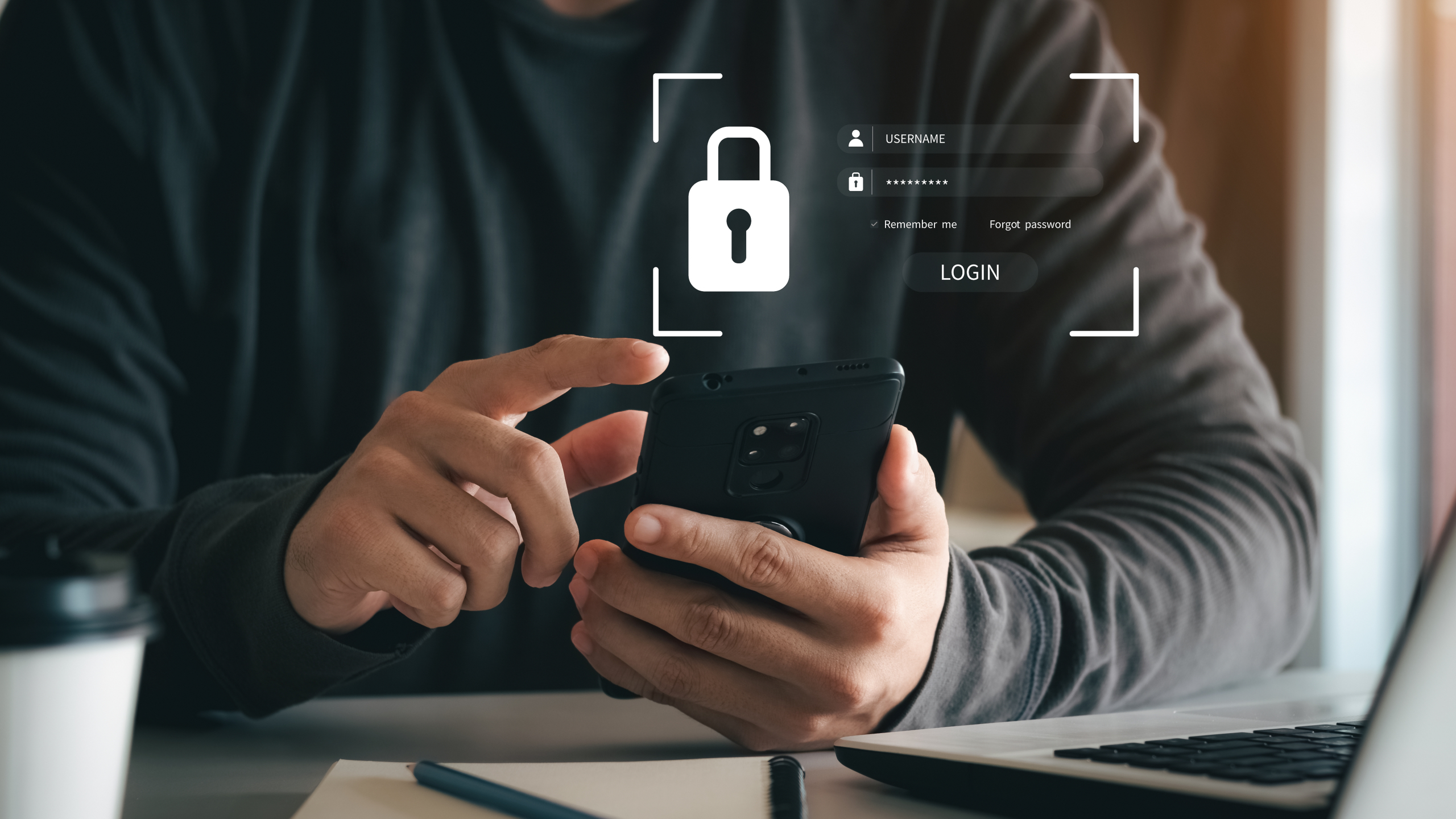 The financial services industry is a prime target for cybercriminals. Though there are many different types of cyberattacks that could… Read More
Couples & Clashing Values: A Practical Guide
Download our latest eBook and get practical strategies for navigating money conflict between couples.
Download Now