Evolving Trends in Marketing
• eMoney Communications Team • June 25, 2021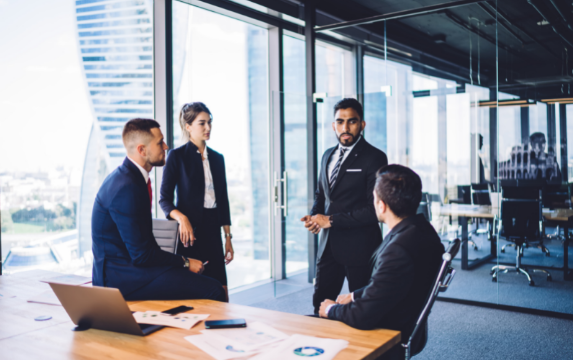 The state of marketing for financial professionals is at a critical juncture. Client anxiety is high, people are spending more time online, and there are more ways than ever for financial professionals to reach new clients in a digital environment.
In the first episode of Season 2 of That Makes Cents, host Spencer Israel speaks with Lou Melone, CFP®, Managing Director of Budd, Melone and Company, 10-time winner of Michigan's 5 Start Wealth Planner Award and author of Unpack Your Financial Baggage.The podcast also features Valerie Rivera, Senior Product Marketing Manager at eMoney Advisor, who leads the go-to-market strategy for the suite of eMoney business development solutions.
Digital Marketing in a Virtual World
For some time now, our lives have been increasingly digitized. The COVID-19 pandemic only accelerated this trend and now financial professionals must be online to connect with new clients. This presents numerous opportunities, and challenges, for those seeking to amp up their business development.
Why Is Marketing at a Critical Juncture Right Now?
Rivera says that while COVID has certainly had an impact, digitization trends have been in motion for some time. A new generation of investors is just starting to be approachable for financial professionals, especially those using new types of planning or wellness technology to reach them earlier in their financial lifecycle. The playbook for engagement is being completely rewritten—firms need a digital presence that caters to the way people search for advice today. In fact, our research shows that 42 percent of people start their search for an advisor on a search engine like Google or Bing.1 It's an important time for marketing because firms need to find new ways to connect with prospective clients on their terms.
How Should You Approach Client Conversations Now?
Melone says there's heightened anxiety among clients since the pandemic struck. They're inundated with "noise"—information overload from a variety of outlets that only intensifies pandemic-related anxiety. Cutting through the noise comes down to differentiating yourself. Reaching out proactively with content that brings people back to their financial plan puts them in a long-term mindset about the performance of their plan. It is also a powerful way to be a voice of reason in uncertain times. According to Melone, email marketing with automated campaigns is particularly useful for this.
What Makes a Good Marketing Campaign?
Rivera believes that measurement is the foundation of a good marketing campaign. You won't know if a campaign is good if you don't know how well it performed. You'll inevitably have good campaigns and bad campaigns, but with the right measurement systems in place, you can learn and constantly evolve. And even before this, one often overlooked step is knowing your audience. You have to know who exactly you're targeting, what they care about, and what will bring them to your office so that you can create relevant content that resonates with them.
How Much Time Should You Spend Thinking About Brand Awareness?
Melone thinks brand awareness is extremely important because financial professionals have to figure out who they are. They can't be everything to everyone. Trying the shotgun approach to marketing where you're trying to hit everyone of all income levels, ages, and types of expertise simply doesn't work. They need to know what they're good at and the market they want to serve. Only then can they deliver relevant, targeted content to start connecting with quality prospects.
What's the Biggest Marketing Challenge for Financial Professionals?
Rivera says when she speaks with financial professionals, the most common challenge she hears is not knowing where to start. There are so many different channels and techniques available to financial professionals today that simply knowing which one may be best can be a challenge. Her advice is always to go back to the drawing board and create a marketing plan. Start with what you want to achieve, whether that's bringing in new clients, retaining existing clients, growing your digital presence, or whatever else. Once you know your goal, you can get an idea of who you're trying to reach and which channels may be most appropriate for that audience.
Diving into Digital Marketing for Financial Professionals
It's more important than ever for financial professionals to have a digital presence and a strategy for connecting with prospective clients online—especially for the next generation of digital-native clients. To continue learning more about marketing your planning services, check out Season 2 of the That Makes Cents podcast to hear from other financial professionals about their digital marketing experiences.
Source:
1. 2020 eMoney Consumer Marketing Survey, September 2020, n=2,000
DISCLAIMER: The eMoney Advisor Blog is meant as an educational and informative resource for financial professionals and individuals alike. It is not meant to be, and should not be taken as financial, legal, tax or other professional advice. Those seeking professional advice may do so by consulting with a professional advisor. eMoney Advisor will not be liable for any actions you may take based on the content of this blog.
You may also be interested in...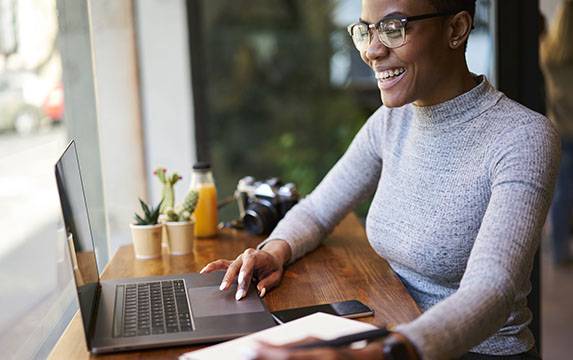 Content marketing can play an essential role in any modern financial professional's marketing strategy. According to the eMoney consumer marketing… Read More
CE Webinar - Making Money More Human: The Value of Emotional Intelligence in Financial Planning (1 CFP® CE Credit)
Join eMoney Thursday, October 7 at 2:00 p.m. ET to explore the power of emotional intelligence and the CFP Board's recent change to its principal knowledge topics.
REGISTER NOW