Using Financial Wellness Technology to Connect with Millennials When and Where They Look for Financial Advice
• Jess Liberi • October 20, 2020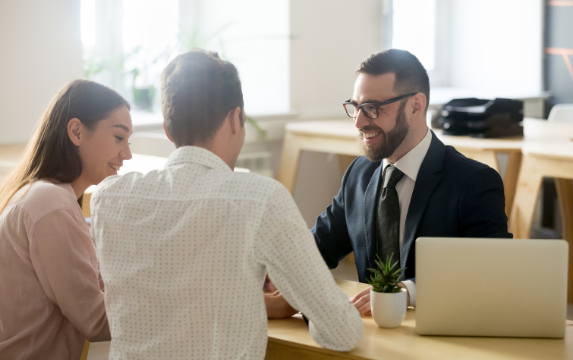 Updated on: June 15, 2022
This is the third blog in a three-part series on serving the underserved millennial generation—our first and second posts discussed new pricing models for financial planning and how advisors can build trust by meeting digital expectations, respectively. This post will discuss how the latest financial wellness technology helps advisors connect with Millennials and form productive relationships with this unique generation of investors.
The millennial generation represents the future of U.S. investors. They are currently accumulating wealth, nearing their peak earning years, and will soon be the majority of the U.S. workforce as Baby Boomers continue to retire. As Millennials build wealth, they increasingly need financial guidance, but engaging them is not as straightforward as working with past generations.
Millennials tend to have an inherent distrust of financial institutions and professionals. The key to connecting with this new generation of clients is to reach them on the channels and platforms they trust, with an experience that's aligned with their high digital expectations, at the exact moments they are looking for advice.
It may seem like a tall order, but it's more than feasible. And financial professionals that can find efficient and effective ways to serve this underserved market have an enormous opportunity in front of them.
Millennials Want and Need Advice
A recent study from the Global Financial Literacy Excellence Center (GFLEC) at George Washington University found that 92 percent of Millennials sometimes or frequently search for financial education resources. The study also found that 92 percent of Millennials have a desire to improve their money management skills.1
These statistics may come as a surprise to any financial professional whose book of business is comprised primarily of Baby Boomers. The vast majority of Millennials are in fact searching for financial guidance, and they want to be better at managing their money.
Not only do Millennials want advice, but they are in need of it as well. The National Endowment for Financial Education (NEFE) found that only 24 percent of Millennials have basic financial literacy. Further, only 8 percent demonstrate a high level of financial literacy.2
These are somewhat alarming statistics for a generation facing historic amounts of debt. Proper financial guidance could make an enormous impact in the lives of Millennials, as they still have several decades ahead of them to accumulate and manage their wealth intelligently.
The millennial generation is primed to be served with financial advice, but financial professionals need to understand where and when these new clients look for advice to start financial planning for Millennials.
Millennials Turn to Employers for Financial Wellness and Only Want Advice When It's Needed Most
Connecting with Millennial clients requires a new playbook for engagement. Financial professionals have to be at the right place, at the right time, with the right tools to prove their trustworthiness and value.
The GFLEC study found that Millennials are most likely to look for advice when facing a major purchase decision or life event with long-term consequences. This could come in the form of buying a house or a car, or even an unexpected life event. The study also found that 85 percent of Millennials, before a major purchase, conducted their own research to calculate loan payments or figure out the total fees that they'll owe.
The implication here is that Millennials want episodic advice and they want to do their own research. They want to reach out and work with a financial professional when they need them the most. Otherwise, they prefer a degree of separation to educate themselves in a more self-directed experience.
At the same time, when it comes to financial education resources, 22 percent of Millennials don't trust financial information they find online, and 27 percent are unsure if they can trust online sources of financial education. About one-third of Millennials also believe that quality financial information is too expensive and cannot be free.
A recent MetLife study showed that 85 percent of employees want to see financial planning, education workshops, and tools from their employers. Twenty-five percent of those in the study said these are a must-have.3
With such widespread distrust, engaging Millennials in the right channels is essential for successfully building relationships. Millennials turn to their employers for financial wellness programs, so financial professionals that can align themselves with employers can get in front of this market as a trusted resource.
Being in the right place at the right time is important, but so is having the right tools. New technology will allow financial professionals to offer the episodic advice and self-directed experience this generation desires as well.
Using Financial Wellness Technology to Engage Millennials
To connect with and serve Millennials in the unique format they desire, financial professionals will need a tool that allows them to reach these potential clients through their employers. There are several different aspects of these tools that may resonate with Millennials.
Curating a Seamless, Omnichannel Experience
First and foremost, financial professionals in search of financial wellness technology should ensure it is mobile-friendly, easy to use, and accessible 24/7. Millennials aren't likely to use any software or app that falls short of their high expectations for a seamless digital experience.
Ensuring the tool you invest in is capable of providing an exceptional experience is critical for successfully reaching this digital-native generation.
Financial Education Is Essential for Outreach
A tool should also give you the opportunity to provide a library of educational content and resources for prospects and existing clients. While Millennials may be hesitant to trust information they find online, you can overcome this barrier to engagement by effectively communicating the authority and value of the content you're delivering, and by aligning with their employers—a source they already trust and look to for guidance.
Educating Millennials in this way is a powerful business development tactic. By teaching them basic and advanced financial topics, you're steadily building a foundation of goodwill with a wide audience of prospective clients. You're demonstrating your genuine commitment to their financial well-being and see them as individuals with unique financial needs, not just sources of profit. And, by staying one step removed, you're catering to their desire for a more self-directed planning experience.
Gamification Encourages Continued Engagement
Gamifying the delivery of financial advice can make things like budgeting and saving more fun and interactive. If you're offering Millennials a tool that lets them improve their own financial situation, they're far more likely to download it, use it, and find success with it if it's captivating enough to hold their interest.
Things like small savings challenges incentivize smarter money management in the short term. Seeing incremental progress in this way can be highly encouraging and motivate users to continue completing their "challenges." In the long term, it helps create the behavioral change a person needs to take charge of their finances and set and achieve important financial goals for themselves.
Offering Millennials this type of gamified experience is not only in alignment with what they expect to see with all their other apps and software for personal use, but it also helps address their widespread desire to be better at managing their own money.
Changing Perceptions with Financial Wellness Tools
Financial wellness technology holds the key for financial professionals to engage with Millennials the way they want, when they want. In this way, it can be a powerful tool for changing perceptions too.
A recent study4 by eMoney showed that this kind of technology helped financial professionals better position themselves as a trusted source of advice. The study found that among clients using the technology:
72 percent were more likely to engage with the advisor
70 percent were more comfortable speaking about retirement goals
66 percent were more comfortable speaking about other financial goals
61 percent had more trust in the advisor
Millennials may have a tendency to distrust financial institutions, but this can be overcome by giving them the tools they need to affect change themselves. By doing so, financial professionals show they're attuned to this generation's needs and have the right solutions in place to improve their financial situations.
Financial professionals that help Millennials help themselves, are far more likely to be seen as a trustworthy source of financial information and guidance the next time these clients are in need of advice.
Working with a New Generation of Clients
The millennial generation, and Gen Z after them, will bring a tidal wave of change in the financial services industry. Already, the traditional ways of reaching these clients don't work. As these young investors mature, the nature of financial advice will evolve with their shifting expectations. Financial professionals need to prepare for the future of financial planning today in order to stay competitive.
To continue learning about engaging the next generation of clients, read our ebook "Planning for the Investor of the Future: Generational Shifts Require a Holistic Approach" and hear from industry leaders how financial planning is on the verge of drastic change.
Sources:
1. Lusardi, Annamaria, and Andrea Hasler. "Millennials' Engagement with Online Financial Education Resources and Tools: New Survey Insights and Recommendations." Global Financial Literacy Excellence Center, 2019. May 1. https://gflec.org/wp-content/uploads/2019/04/Millennial-Engagement-with-Online-Financial-Education-Resources_FINAL.pdf?x29341.
2."Millennials Show Alarming Gap Between Financial Confidence and Knowledge." National Endowment for Financial Education, 2017. February 9. https://www.nefe.org/press-room/story-ideas/2017/millennials-show-alarming-gap-between-financial-confidence-and-knowledge.aspx.
3."Navigating Together: Supporting Employee Well-Being in Uncertain Times: MetLife's 18th Annual U.S. Employee Benefit Trends Study 2020." MetLife n.d. https://www.metlife.com/employee-benefit-trends/ebts2020-holistic-well-being-drives-workforce-success/.
4. eMoney Retirement Plan Participant Research, February, 2020, n=400
DISCLAIMER: The eMoney Advisor Blog is meant as an educational and informative resource for financial professionals and individuals alike. It is not meant to be, and should not be taken as financial, legal, tax or other professional advice. Those seeking professional advice may do so by consulting with a professional advisor. eMoney Advisor will not be liable for any actions you may take based on the content of this blog.
You may also be interested in...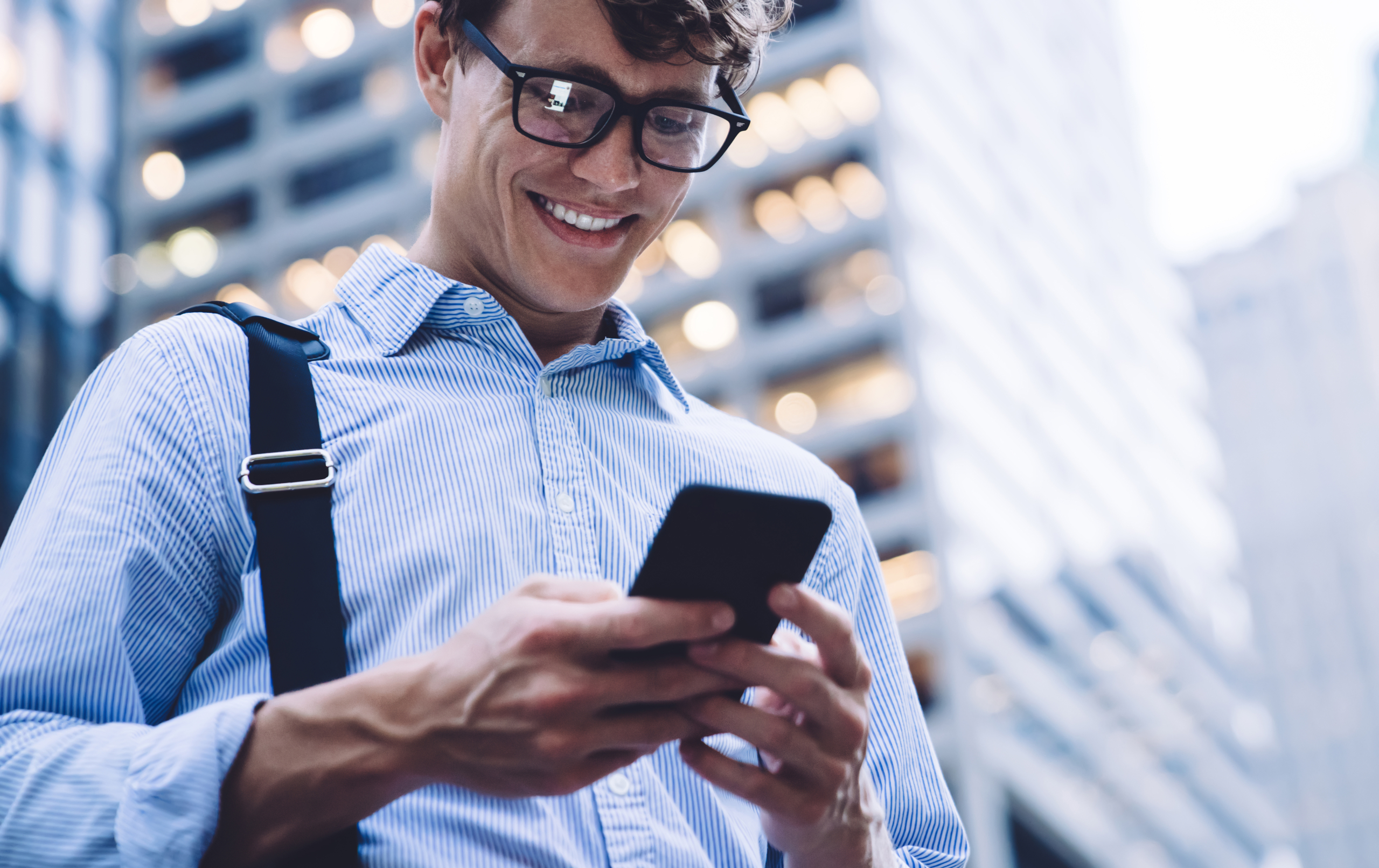 As a financial professional, would your clients be able to answer this question: What is your money for? Financial professionals… Read More
How Does Your Client Experience Stack Up? Take the Assessment!
Only 26% of financial planners say their clients are highly engaged and motivated. Take this self-assessment to see how your client experience compares!
TAKE THE ASSESSMENT