Giving Thanks: 3 Gratitude Exercises Advisors Can Use to Elevate Well-being
• Emily Koochel • November 7, 2023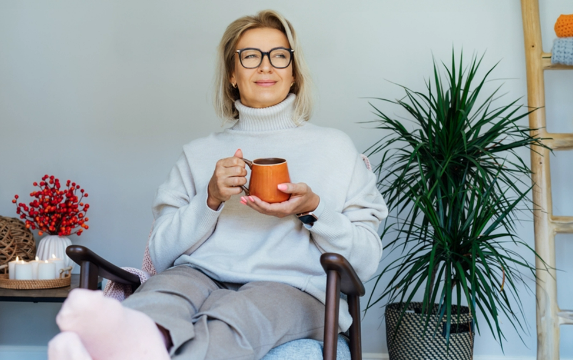 Want to show your clients you care about their wellness? Help them strengthen their most important relationships.
One of the clearest insights from the longest-running study on human happiness, the Harvard Study of Adult Development, is how critical it is to maintain quality relationships.1 In the book The Good Life, the directors of the Harvard study revealed that one tool, in particular, can aid in strengthening those crucial ties: expressing gratitude.
Feeling Grateful
Reflecting on the people in our lives we're thankful for rarely makes it to the top of our crammed to-do lists. However, research shows that gratitude can have a significant impact on our physical and mental health. People who practice gratitude experience increased happiness and satisfaction and are more patient with financial decision-making.2,3
Expressing thankfulness can also improve marital satisfaction.4 Conversely, taking each other for granted often paves the way to marital discord, according to the Gottman Institute.
Americans could use some help in this area, as they live in a country with one of the highest divorce rates in the world, especially among Baby Boomers. Research released in 2022 by Bowling Green State University showed that divorce rates among those 65 and older tripled from 1990 to 2021.5
A Focus on Well-Being
Only 39 percent of clients say their advisor encourages them to use money as a tool to optimize well-being and flourish in life, according to our 2023 Beyond the Plan Research Study.6 Advisors who take financial psychology actions like this, what the study deems a FinPsych Forward approach, achieve higher client satisfaction and commitment.6

Clearly, relationships are important to human flourishing, and we all need a little help showing appreciation for these ties. So, how can advisors help their clients cultivate gratitude for the people most important to them? Here are three recommendations on how to help your clients help themselves.
#1: Awaken Gratitude with "Savoring"
What is savoring? Laurie Santos, a professor at Yale University who teaches the science of well-being, describes it as "stepping out of your experience to review it and really appreciate it while it's happening." You can watch Santos explain the concept in this Coursera video.
Training your brain to "stop and smell the roses," so to speak, can help grow our awareness of the good things in our lives. In turn, this can start a virtuous cycle of expressing thanks and sharing our good feelings with others.
A good place to start is a simple coffee mindfulness exercise, like this video from The Mindful Living Show. It guides the listener in using all of their senses to dive deeply into the experience of enjoying a cup of coffee or tea.
#2: Plan for Moments of Connection
You can help clients flourish in life by accounting for moments of connection and appreciation in their financial plan. This conversation could start with a values exercise refresher to help align their spending with their priorities.
If your clients are a retired couple who want to spend more time with grandchildren who live out of state, encourage them to set an annual travel budget for that exact purpose so those trips get planned. If they have access to a client portal that allows them to set custom monthly budget amounts for certain spending categories, encourage them to take advantage.
Maybe you serve a couple where both partners work long hours and they struggle to find time together. You could encourage them to have a dedicated fund to invest in household harmony, such as date nights, couples' retreats, and new experiences that offer the chance to spend quality time appreciating a significant other. A healthy marriage or partnership is not just good for their mental and physical health—it can also contribute to financial health.
#3: Help Them Name Their Dream Team
Bob McKinnon, an adjunct professor at The New School and host of PBS podcast Attribution, has created some tools to help people realize and appreciate the people and experiences that have helped them get to where they are in life. These are based on his TED talk, How Did You End up Here?
One of them, called Who Is on Your Dream Team, offers a series of prompts to help an individual reflect on the people who helped them get to where they are today. They can even share their result with the people they've named via social media or otherwise.
Seeing a screen full of names can inspire a deep sense of gratitude and provide a new perspective on life. "The power of reflection is limitless … to change the way we see ourselves and the way we see others," McKinnon says.
Designing the Life They Want
Supporting clients in practicing gratitude can aid their overall well-being. When you encourage clients to think about who and what is important to them, they can use their money as a tool to enrich those relationships and design the life they want.
If you'd like more financial psychology resources for helping the couples in your practice, check out our eBook, Candid Conversations: Couples, Money, and Conflict. It offers research-backed techniques that can help clients collaborate and connect with each other through the financial planning process.
Sources:
1. Waldinger, Robert, and Marc Schulz. The Good Life: Lessons from the World's Longest Scientific Study on Happiness. Simon & Schuster, 2023.
2. Kumar, S. A., Edwards, M. E., Grandgenett, H. M., Scherer, L. L., DiLillo, D., & Jaffe, A. E. (2022). "Does Gratitude Promote Resilience During a Pandemic? An Examination of Mental Health and Positivity at the Onset of COVID-19." Journal of Happiness Studies, 23(7), 3463–3483.
3. DeSteno, D., Y. Li, L. Dickens, and J. S. Lerner. 2014. "Gratitude: A Tool for Reducing Economic Impatience." Psychological Science.
4. Gottman, John, and Julie Gottman. "The No. 1 Thing Successful Couples Never Do, Say Psychologists." CNBC, April 2023.
5. Brown, Susan, and I-Fen Lin. "The Graying of Divorce: A Half Century of Change." Journal of Gerontology: Social Sciences. September 2022.
6. eMoney Beyond the Plan Research Study, June 2023, n=1,507.
DISCLAIMER: The eMoney Advisor Blog is meant as an educational and informative resource for financial professionals and individuals alike. It is not meant to be, and should not be taken as financial, legal, tax or other professional advice. Those seeking professional advice may do so by consulting with a professional advisor. eMoney Advisor will not be liable for any actions you may take based on the content of this blog.
You may also be interested in...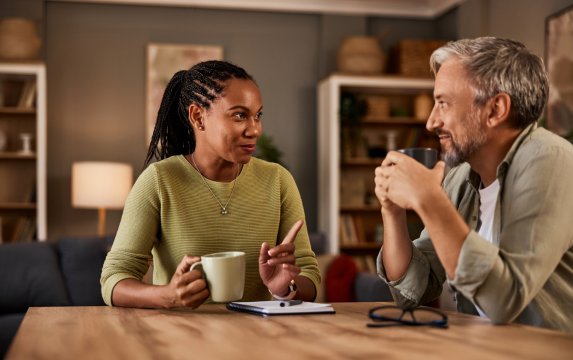 Listening is important in understanding clients, developing trusting relationships with them, and helping them plan for their financial future. It's… Read More
eBook: From Portfolio Manager to Planner
Download our latest eBook and learn how to use the data you already have to evolve your business and client relationships.
Download Now