How Financial Professionals Can Meet Clients' Personalization Expectations
• Joe Buhrmann • April 18, 2023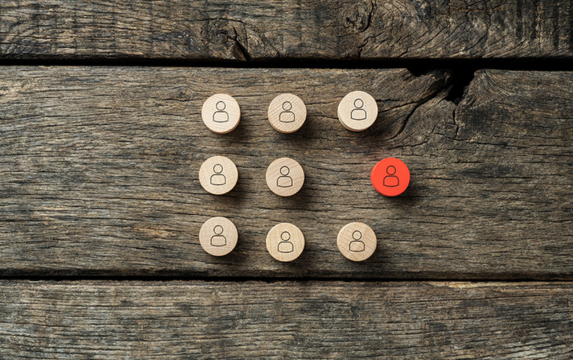 Financial professionals are often guided to group their clients and prospects in accordance with segmentation guidelines. And this is a great starting point when trying to determine the best products and services for your specific client base.
But studies show that consumers increasingly expect companies to understand who they are as individuals rather than as customer segments.1 From Amazon and Netflix recommendations to the ads that pop up when browsing the internet, we are continuously given customized suggestions that reflect what we have on our minds.
So, while financial professionals feel they are delivering a personalized experience by customizing plans to each client's specific goals2, clients indicate that they want to work with someone who looks beyond monetary considerations to help them eliminate financial stress.3 This supports why 60 percent of clients say they are not fully satisfied with the advice or guidance they have received because it was too generic and not personalized to their situation.2
Address the Client's Current Situation
Understanding the current state of a client's finances is important whether you are working to create an individualized financial plan or a personalized wealth management experience. Today's clients have a lot on their minds, both from a microeconomic level of what's impacting them personally to a macroeconomic perspective that encompasses market volatility and global uncertainty.
As a result, consumers are experiencing financial stress. Our research found that the best way for financial professionals to personalize the planning process is to understand that stress and find solutions to lessen it. This includes factoring all aspects of the client's life—financial and otherwise—into the financial planning process.2
When meeting with a new client, our first instinct is to ask them about their goals. The trouble is, when we think about financial goals, we are often thinking of long-term planning for things like retirement, paying for education, or purchasing luxury items like vacation homes. These are great things to plan for, but what if they are out of reach for your client based on their current financial situation?
By merely eliciting high-level, long-term goals, you may be setting the client up for disappointment. Work with them to truly drill into the reason they sought your services. Clients want to work with someone who gets to know them beyond their financial holdings and understands their values, concerns, and passions.
Focus on Client Concerns
Just as financial professionals are accustomed to focusing on specific client goals when creating financial plans, clients are likely to be thinking that's what they should be talking to their advisors about as well. Getting a client to open up about their true financial objectives may not be easy, but it will get to the heart of what they truly want to accomplish with their financial plan.
Our research found that consumers have specific aspects of financial planning they want their financial professional's help with.3 The table below depicts the top five.

By addressing the items in this list, financial professionals have the opportunity to demonstrate to their clients that they want to help with more than just outcomes. Approaching client interactions with the objective of finding solutions to these challenges will result in a solid financial planning foundation on which to build your ongoing relationship.
Build Personalization into Your Financial Planning Process
It will be impossible to create personalized plans for your clients without engaging them in the planning process. Take a look at the service you currently provide and look for ways to improve your processes and workflows to give clients the individualized experience they want.
Avoid delivering a one-size-fits-all planning experience that's generic—where every client receives the same treatment. Look for ways to specialize your practice to a particular niche and hone your expertise to better serve the clients within that niche.
Examine your data intake experience and eliminate client pain points. Steer clear of lengthy, paper-based questionnaires that require clients to take responsibility for providing detailed financial information. On the other hand, don't just interrogate them with a barrage of questions—they'll likely get frustrated when they can't answer or realize they need to log into an account or fetch a document they left at home.
And once you've built the plan, ensure it is easy to keep it up to date. Don't require your clients to provide the same data repeatedly at each annual review. Make it easy for them to review their situation and incorporate changes that reflect their current reality.
The right technology can help when it comes to creating the ideal planning experience. In addition to using it to streamline the processes outlined above, technology will further enhance the planning experience by giving you a means to:
Examine the plan more frequently and tactically.
Ensure you are planning around short-term and long-term goals.
Incorporate large and small life events for highly personalized, just-in-time planning.
With the right tech stack, plans can be more actionable. Data flows seamlessly across platforms, providing a panoramic view of the client that depicts their true objectives for seeking to engage in the financial planning process.
Achieving Financial Planning Personalization
Giving your clients the personalized financial planning experience they desire can be achieved. But it requires the financial planner to understand the complexities of each client including specifics related to their values, concerns, and passions. By doing so, you'll be able to connect the dots, provide advice in the right context, and ultimately deliver highly individualized recommendations.
With this deeper level of understanding, financial professionals will be able to offer advice and create a plan that extends beyond finances because they'll understand detailed aspects of clients' lives. Getting to know a client this well gives financial professionals the opportunity to engage in discussions that help build trust and long-term client relationships.
Sources:
1. Ahora, Nidhi , Wei Wei Liu, Kelsey Robinson, Eli Stein, Daniel Ensslen, Lars Fiedler, and Gustavo Schüler. "The Value of Getting Personalization Right—or Wrong—is Multiplying." McKinsey & Company, 2021. November 12. https://www.mckinsey.com/capabilities/growth-marketing-and-sales/our-insights/the-value-of-getting-personalization-right-or-wrong-is-multiplying?
2. eMoney Evolution of Advice Research, July 2022, Advisors n=300
3. eMoney Consumer Pulse Survey, July 2022, n= 1,201
4. "Are Advisors Communicating Enough with Their Clients?" Y Charts, 2023. January 23.  https://get.ycharts.com/resources/blog/are-advisors-communicating-enough-with-their-clients/.
DISCLAIMER: The eMoney Advisor Blog is meant as an educational and informative resource for financial professionals and individuals alike. It is not meant to be, and should not be taken as financial, legal, tax or other professional advice. Those seeking professional advice may do so by consulting with a professional advisor. eMoney Advisor will not be liable for any actions you may take based on the content of this blog.
You may also be interested in...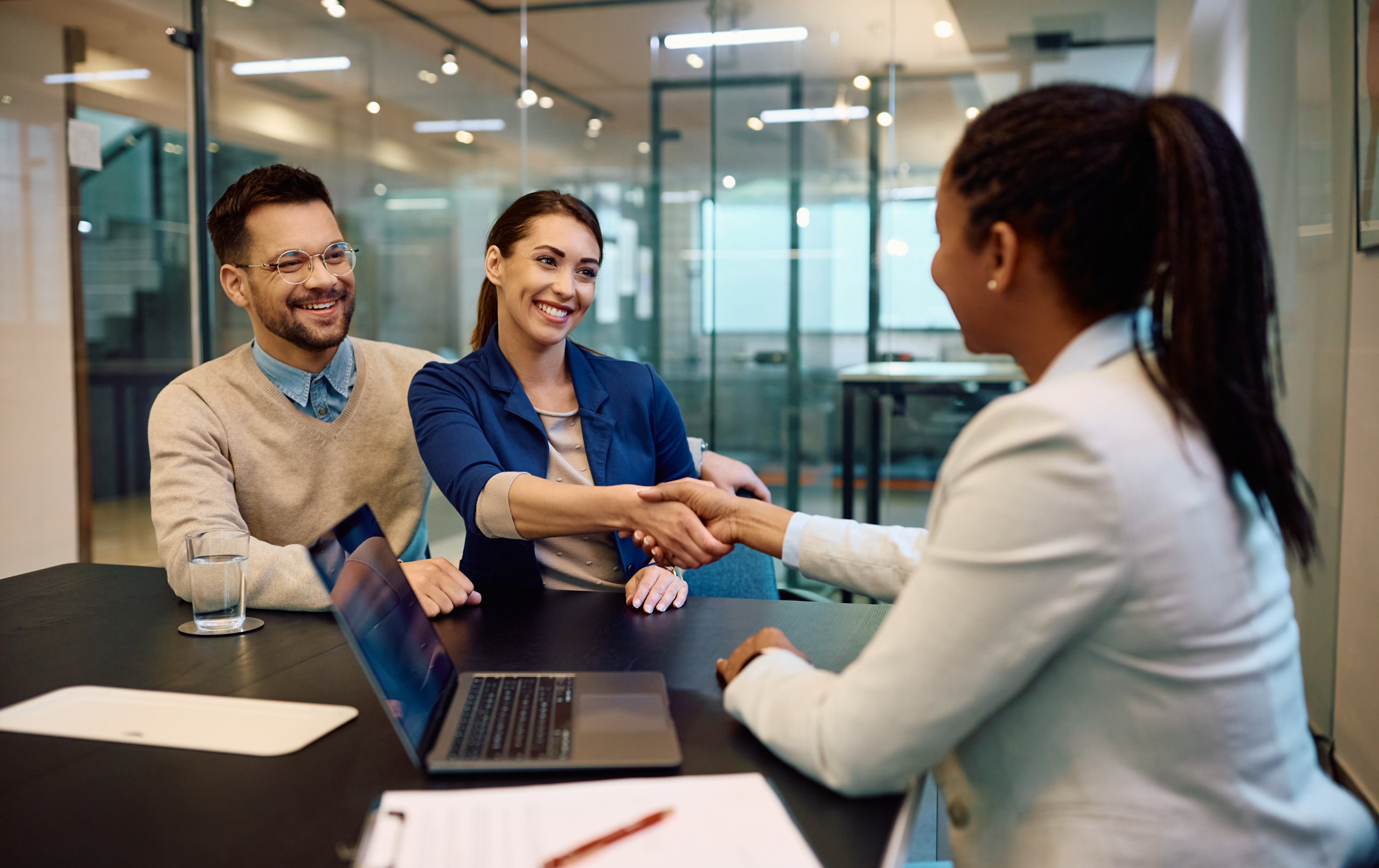 A prospect discovery meeting is an essential step for financial advisors to get to know their prospective clients, understand their… Read More
Couples & Clashing Values: A Practical Guide
Download our latest eBook and get practical strategies for navigating money conflict between couples.
Download Now