How Technology Supports the Emergence of Values-Based Financial Planning
• Joshua Belfiore • November 19, 2020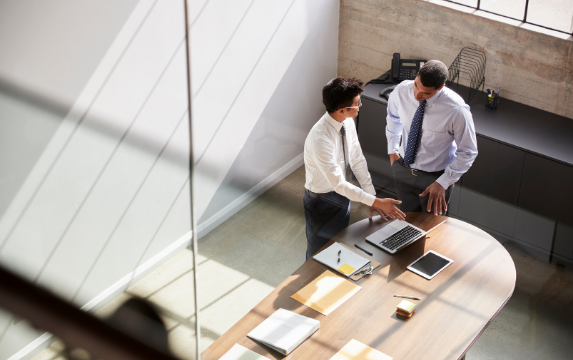 Updated on: July 21, 2022
"Are you familiar with the singularity?" Bill Bachrach asked during a recent interview with the eMoney team, referring to that future point in time when machines become self-aware and grow leaps and bounds in their abilities.
That topic may seem outside of the normal scope of someone like Bachrach, who is chairman and CEO of Bachrach & Associates, a veteran industry thought leader, and one of Financial Planning Magazine's most influential people. But in a world where fintech is evolving fast and forever changing the roles and expectations for financial professionals, it's perhaps one of the most important questions to ask.
While we're still a few years out from robots recognizing themselves, Bachrach's point is well taken. Advances in technology have already quickened an advisor's ability to execute on many aspects of wealth management, which frees them to focus on the more challenging work of delivering values-based financial planning for their clients.
Or, as Bachrach puts it, "the emotional and tricky part of asking another human being, 'what's important to you?'"
How the Planner-Client Relationship Has Evolved
The planner-client relationship has for years been built on achieving an end goal, usually around hitting a specific number that will set up the individual for a comfortable retirement. However, today's investors, especially those among the millennial and Gen Z generations, come to the planning table with different expectations for their relationship with a financial professional.
They expect a deeper relationship that yields a strategy more closely aligned with their personal values. It's important to recognize that their path may not follow the traditional school-marriage-child-retirement paradigm that earlier generations embraced; instead, they may delay marriage and children, struggle with a more challenging financial outlook than their parents dealt with at their age, and prioritize experiences over money.
Prioritizing values over goals in these cases can be more easily achieved if financial professionals position their advice against a framework like Maslow's hierarchy of needs. If you don't remember that theory from your Psych 101 class in college, the shorthand version is that a person's needs range from lower-level values like basic survival (think food, water, shelter) to mid-range values like personal safety, love, and belonging. When these needs are satisfied, it's then possible to move on to higher-level values like esteem and self-actualization, which is where people reach their full potential as human beings. A values-based conversation with a client should follow this basic flow.
Technology Helps Move Relationships Forward
It may seem incongruous that injecting additional technology into the planner-client relationship makes it more human, but it's helping to bridge gaps between old approaches and new expectations.
"Access to financial software and a planning platform that can incorporate the client's entire financial picture at any stage of their lifecycle is the key to success for financial professionals of the future," said Jess Liberi, head of product at eMoney Advisor. "Thinking back to that hierarchy of needs, it's important for that platform to be able to address both simple and complex planning so it can grow with the investor and meet their evolving needs over time."
Financial planning software is helping financial professionals save time with planning and achieve even greater levels of personalization in the advice they give. Instead of swivel-chairing between screens and paperwork to capture basic data, the financial professional is freed to dive deeper into a client's fears, motivations, desires, and values to develop a holistic picture of the investor now and into the future. It can also help to gamify advice, which is helpful to younger investors just starting on their journey, and broadens access to the advice across the client's preferred channels and platforms.
To learn more on this topic, explore eMoney's latest ebook, "Planning for the Investor of the Future: Generational Shifts Require a Holistic Approach." We examine the connection between values-based financial planning and technology in more depth, along with the evolution of generational expectations for advice and the financial professional's new role as life coach for investors.
DISCLAIMER: The eMoney Advisor Blog is meant as an educational and informative resource for financial professionals and individuals alike. It is not meant to be, and should not be taken as financial, legal, tax or other professional advice. Those seeking professional advice may do so by consulting with a professional advisor. eMoney Advisor will not be liable for any actions you may take based on the content of this blog.
You may also be interested in...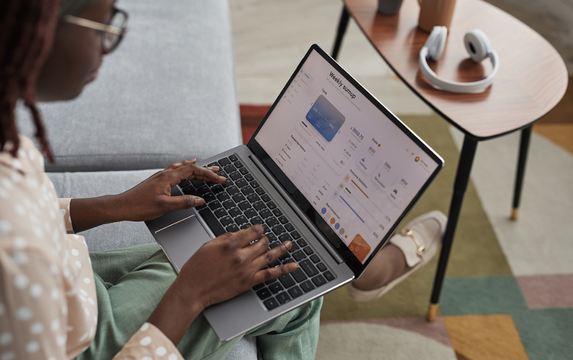 It would be difficult to create a holistic financial plan for any client without a full picture of their financial… Read More
How Does Your Client Experience Stack Up? Take the Assessment!
Only 26% of financial planners say their clients are highly engaged and motivated. Take this self-assessment to see how your client experience compares!
TAKE THE ASSESSMENT