How to Achieve Total Client Engagement for More Referrals
• Duncan MacPherson • March 16, 2022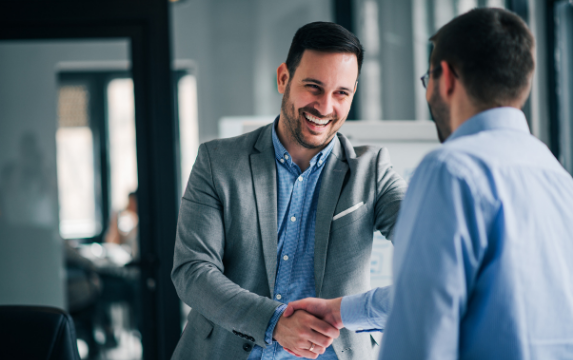 Many financial planning firms rely on client referrals for growth. They focus on maximizing their clients' experiences in the hopes that those clients will then recommend them to their friends and family.
If this sounds like you, there's likely a huge source of untapped growth in your firm. While improving your client experience is a necessary part of getting referrals, there's a lot more to be done.
Every financial planning firm has three major pillars of their practice: wealth management, practice management, and relationship management. The first two pillars comprise your client experience, which by themselves make your firm referrable, but don't necessarily drive referrals. The last pillar, relationship management, is the key to getting a higher volume of quality referrals.
Firms must remember they're in the business of managing people too. At Pareto Systems, we find that most firms have the greatest opportunity in their relationship management process to make small improvements that yield big results.
Working with Your Existing Client Base for More Client Referrals
When I work with financial professionals to help them grow their business through referrals, one of the first things I ask is that they keep in mind the idea of "conversions."
Every financial services firm has clients of varying levels of loyalty. Making a dedicated effort to improve this loyalty, and the likelihood of referring, is the best way to drive more referrals. There are five types of relationships at any firm:
Suspects
Prospects
Customers
Clients
Advocates
Customers are individuals who have a transactional relationship with you. It's practical but they also have relationships with other financial professionals, and they do not empower you fully.
Clients are those who work only with you and fully empower you to address the complete scope of their personal and financial needs. Clients are satisfied with your work and willing to endorse you if an opportunity arises.
Advocates are the most loyal people you will work with. They are different than clients because they will go out of their way to refer friends and family your way. They clearly see the value you deliver in its entirety and feel that they are doing their loved ones a service by referring them to you.
Converting clients into advocates is exactly how you can work with your existing client base to increase the number of quality referrals to your firm.
Effectively Communicating Your Value As a Financial Professional
Advocates, as I mentioned, clearly see the value you are able to deliver across all your service offerings. Converting clients into advocates starts with effectively communicating your value.
When communicating your value, you'll want your brand to balance the concepts of professional contrast and professional scarcity. Contrast is the way your firm stands apart from all your competitors—it represents why you're the best at what you do. Scarcity, on the other hand, demonstrates the things that only you can provide that nobody else can.
For example, consider the difference between these two basic value propositions: "I'm a financial advisor and I help clients achieve their financial goals," and "I'm a financial advisor and I've developed a process that helps clients achieve their financial goals."
It's a very small difference, but in the latter example, you're conceptualizing planning by describing it as a "process." You're making the abstract more concrete. You're also describing something that comes exclusively from you and nobody else.
You can take this a step further by explaining it in the framework of your people, practice, and process to show what makes you different. You could say, for example, how your people are all credentialed with all the right designations, that they have extensive experience, and that they're the best at what they do. You could discuss how your practice has come to adopt all the best practices and offer a great experience to clients. And then end with your process—discuss how you've come to fine-tune a proprietary process that has helped numerous clients reach their financial goals.
We've all heard discussion of how asset management is becoming commoditized. When you can pitch your value in this way—where you're not only differentiating your practice from competitors but describing how you offer services nobody else can provide—your de-commoditizing your value.
Using Strategy Meetings to Reinforce Your Value Accelerates Client Referrals
Clients may see your business like an iceberg. They recognize what you do for them and they appreciate it. But they may not be aware of the full scope of services or value you offer. It's important to show clients everything you can do, not just to convert them into advocates, but to prevent loyalty fatigue that may set in over time as they take what you do for granted.
The most successful financial professionals are reintroducing themselves to clients. They communicate their value in the manner described above to reengage people. It can be a truly rejuvenating discussion for the relationship once clients understand everything you have to offer them. It's a powerful method for converting clients to advocates.
One of the best ways to engage a client in this discussion is to add an agenda item for your next planning strategy meeting. When they come in, or join a Zoom call, point out that you've added an agenda item to review the full scope of your services, since it's come to your attention that some clients are not fully aware of everything you can do for them.
Then, after you review everything in their plan, talk about your services in a way that effectively communicates your value using the framework described above. I've always found it's impactful to draw the way you're conceptualizing your value on the back of the agenda, or illustrate these concepts virtually if your on a Zoom call, to enhance the delivery of your message.
Your regular planning strategy meetings are the perfect time to have this discussion. Once clients get past their iceberg view of your business, they're far more likely to be advocates that view your value as indispensable and a must-have for their friends and family.
How to Ask for a Referral from a Client
Reintroducing yourself to clients in a planning meeting can help start to drive more referrals, but there's still more you can do.
I never recommend directly asking for referrals. We don't want to ask clients to do us favors. We want them to feel the need to refer us because of the value they see in us. I typically tell financial professionals to bring up the idea of an introduction as a value-add service.
Consider the following example:
"I'm not sure if you're aware but as a value-added service to my clients, I will meet with friends and family for free. They do not have to become clients. We'll sit down and discuss their financial situation. We'll focus on canceling out all the noise and zero in on what matters the most to them. We'll discuss exactly what they need to do to reach their financial goals. When we do that, it's like putting on noise-cancelling headphones and I see their apprehension melt away and I'm reminded of why I became a financial professional in the first place."
In the example above, in no way are we asking a client to bring someone in. We're merely bringing up the concept of an introduction so they're always aware it's an option. That way, when they're clear on the value you offer and who you can help, they may be more likely to make a connection with their friends or family.
Total Client Engagement
Most financial professionals have a ton of opportunity waiting in their own client base. It just boils down to converting clients into advocates by effectively communicating your value, explaining the entire scope of that value, and demonstrating your openness to helping others in need.
Other than the tactics outlined here, there's a wealth of ways to create more advocates in your firm. To continue learning more on this topic, watch the recent webinar I completed in partnership with eMoney, Achieving Total Client Engagement, to walk through even more ways of increasing the quality and volume of client referrals at your firm.
You may also be interested in...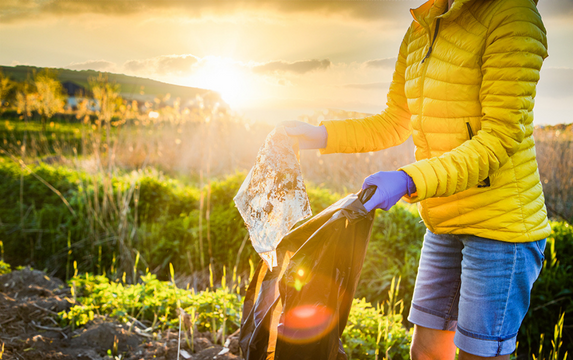 Despite the global and market upheaval over the past few years, millions of Americans have started investing. And 60 percent… Read More
How Does Your Client Experience Stack Up? Take the Assessment!
Only 26% of financial planners say their clients are highly engaged and motivated. Take this self-assessment to see how your client experience compares!
TAKE THE ASSESSMENT