How to Build a Sales Pipeline from Scratch as an Advisor
• Valerie Rivera • June 16, 2022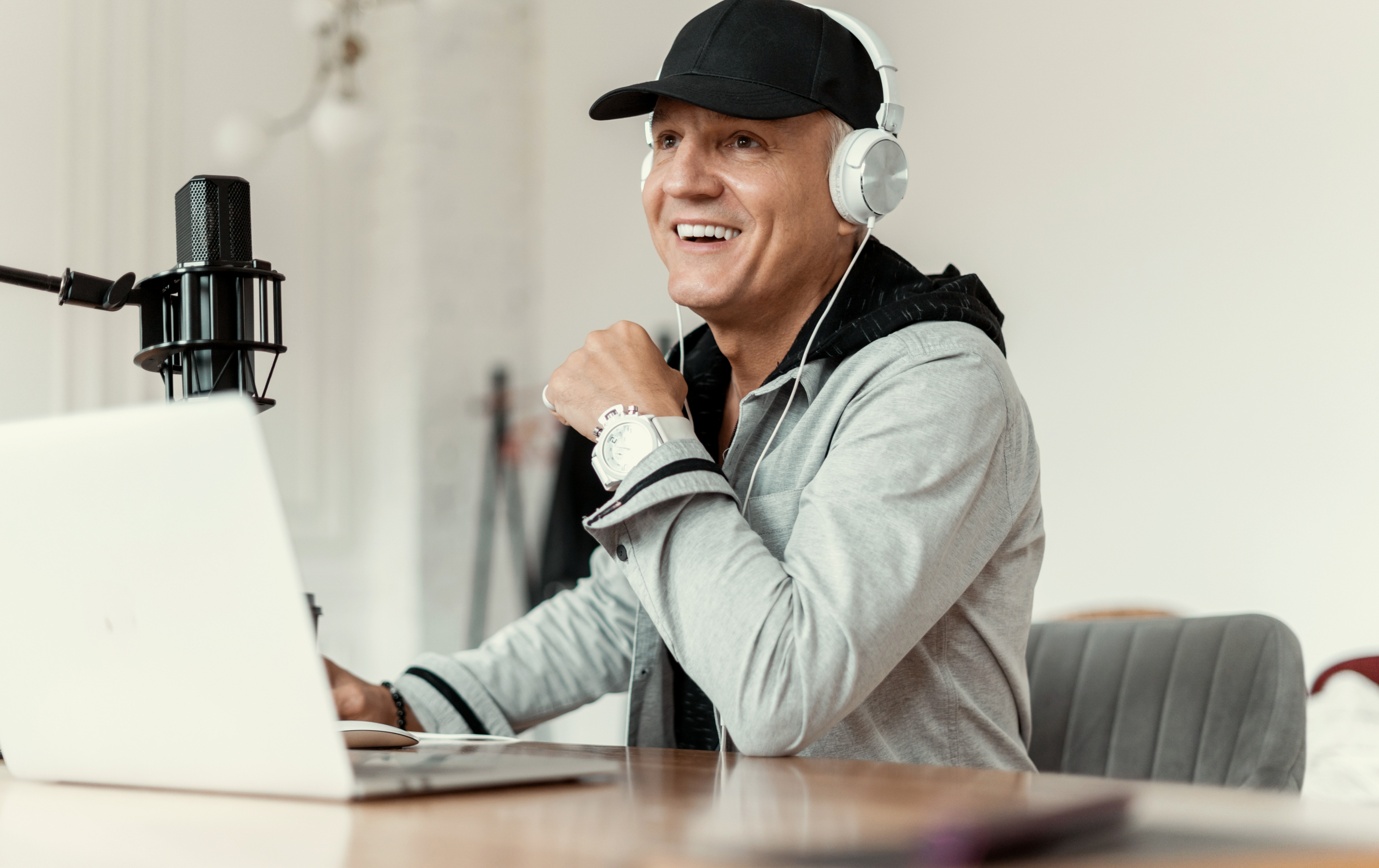 The old-fashioned way of building a sales pipeline as a financial advisor was "smiling and dialing"—cold calling prospects and projecting confidence. Fast-forward to today, when eight in 10 Americans don't take a call from an unknown number,1 and such practices seem like ancient history. Some broker-dealers have gone as far as banning trainees from making cold calls in recent years.
Fortunately, modern advisors have more tools for connecting with people than they did back in the days of working the phones. Most Americans use online sources to locate an advisor, a Fidelity Investor Insights Study2 shows. That includes social media, blogs, forums, podcasts, and Google searches.
Finding the ideal prospective client at just the right moment takes strategy. If you haven't already, building a simple financial advisor marketing plan can help you work smarter in generating leads and building relationships that can help fill your pipeline.
Try these six digital tactics for attracting prospects who will be a great fit for your practice.
1. Showcase Your Skills on Social Media
LinkedIn, Twitter, and Facebook were among the top destinations of investors searching for a new advisor online.2 With that perspective, it's easy to see the value of having a robust, up-to-date profile on each of these sites that includes your contact information. From there, you can branch out to other social platforms as you see fit. Wherever you set up shop, you'll want to stay top of mind by regularly creating and sharing posts that your ideal clients will want to engage with.
When posting, think visually. Videos and photos draw users in, even if they aren't slick and professionally produced. Simply use your smartphone to capture a slice of life. Many advisors find that showing a personal side helps build a sense of trust and connection.
Be prepared for social listening. Opportunities naturally present themselves on social media. People will be sharing personal milestones, such as a promotion at work or a new baby. In these moments, your connection could be ready for advice on topics like making the most of their benefits or starting a college fund. You want to be the kind of person they think of first when they want to have these conversations.
Join behind-the-scenes conversations. Another way to maximize your social presence is to join relevant LinkedIn Groups that encourage networking among businesspeople, or Facebook Groups where people can communicate about shared interests. As you establish your expertise by sharing knowledge, these affinity groups can become a source of referrals.
2. Optimize Your Website for Search
About a third of those surveyed by Fidelity used a search engine to find an advisor. We've all turned to Google at some point to find nearby businesses, so imagine there is a prospect in your location entering the term "financial planner near me." Having a website optimized for these types of terms and your office location can help deliver leads.
Another way to optimize for search is through niche marketing. Whether you specialize in serving tech entrepreneurs or dentists, you need to make it clear through original, thoughtful content on how you address their needs. Keep in mind, however, that search engine optimization is a marathon, not a sprint. With strategy and regular additions of content to your site, your ranking should rise over time.
3. Create a Buzz with a Blog or Podcast
Do you listen to podcasts or read blogs? Your ideal client probably does. Nearly 62 percent of U.S. adults listen to podcasts,3 and 60 percent of Americans say they read blogs more than once a week.4
Many of these listeners and readers want to learn something new and useful. They're looking for professional insight into everyday challenges. Addressing how current events are affecting people's finances never goes out of style. Make a list of the most common questions and challenges people come to you with, and then create content around those topics and share it through your website and social media channels.
4. Make Inroads with an Email Newsletter
There's something special about receiving a letter from a friend. That's the effect a well-tailored email newsletter can produce for clients and prospects. Businesses have caught on, with 86 percent saying they provide a vital connection point with consumers.5
Invite your clients, friends, and family to subscribe, and encourage them to share it as they see fit. It's a good idea to include instructions on how to subscribe, usually at the bottom of the email, for non-subscribers. Your website can also be a great way to capture more email newsletter subscribers with a strong call to action on your homepage.
5. Aim for the Stars with Online Ratings
In late 2020, the Securities and Exchange Commission announced an update that will allow advisors to start using client testimonials. Considering how much U.S. consumers have come to rely on Google and Yelp ratings in choosing a service provider, this is a positive development for financial professionals.
Many firms are still updating their policies and procedures to comply with the new marketing rule. When you're ready to showcase client testimonials on your website, be sure to include all required disclosures and take measures to safeguard clients' privacy. If you're asking for Google or Yelp reviews, share a direct link to where a client can review you to streamline the process. If you're sending out a regular email newsletter, include a note with a direct link to encourage people to rate you.
6. Wow with a Webinar
Asking people to mark their calendars works. In the Fidelity study, 22 percent of people used a webinar or online networking event to find an advisor. The time-bound nature of these events can spur people who are on the fence about working with a financial planner to act, and the digital "come as you are" setting makes it easy for them to attend.
Advisors have also found that offering the audience a chance to ask questions during a virtual event is invaluable because it becomes more of a conversation and offers insight into issues others are seeking guidance on. As a bonus, if you have advance permission to record the webinar, you then have a video you can share to help draw in more potential clients.
A Modern Way to Fill Your Pipeline
By making the most of your digital presence, you can find prospects who connect with who you are and the value you offer so you can continue building your client roster.
To learn more about growing your business by working the web, watch our webinar Reach Prospective Clients Where They Are—Online.
Sources:
1. McClain, Colleen. "Most Americans Don't Answer Cellphone Calls from Unknown Numbers." Pew Research Center, 2020. December 14. https://www.pewresearch.org/fact-tank/2020/12/14/most-americans-dont-answer-cellphone-calls-from-unknown-numbers/.
2. 2020 Fidelity Investor Insights Survey, n=1,500
3. "U.S. Consumers Who Listen to Audio Podcasts 2022." Statista, 2022. May 3. https://www.statista.com/statistics/188955/percentage-of-us-adults-who-listen-to-audio-podcasts-since-2006/.
4. "40% of People Say They Don't Read Blogs: Here's How You Can Still Get on Their Radar." HubSpot, 2020. March 26. https://blog.hubspot.com/marketing/do-people-read-blogs.
5. "Role of Newsletters in U.S. Marketing 2021." Statista, 2021. October 18. https://www.statista.com/statistics/1269972/role-newsletters-marketing-usa/.
DISCLAIMER: The eMoney Advisor Blog is meant as an educational and informative resource for financial professionals and individuals alike. It is not meant to be, and should not be taken as financial, legal, tax or other professional advice. Those seeking professional advice may do so by consulting with a professional advisor. eMoney Advisor will not be liable for any actions you may take based on the content of this blog.
You may also be interested in...
New client acquisition is an essential task for any financial professional looking to grow their business. But financial advisors often… Read More
eBook: From Portfolio Manager to Planner
Download our latest eBook and learn how to use the data you already have to evolve your business and client relationships.
Download Now