How to Start Pro Bono Financial Planning
• Dennis Elias • October 22, 2021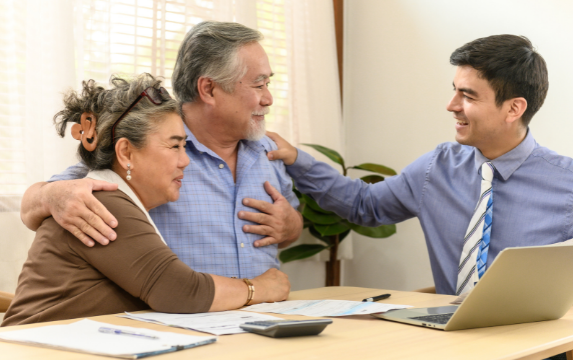 Updated on: June 15, 2022
There are countless people in the U.S. living paycheck to paycheck, becoming overwhelmed with debt—or worse—whose lives could be completely changed with a little financial guidance. Financial professionals have the planning knowledge, experience, and capacity to help, but pro bono planning isn't something most people learn about in school.
There's a huge need for financial advice, and financial planners everywhere can help. But how do you get started? What do you need to know? And why should you consider pro bono planning in the first place?
A Typical Pro Bono Planning Engagement
Each pro bono engagement may look a little different based on the organization you work with, the client's short- and long-term financial needs, and your personal bandwidth to offer pro bono advice. Opportunities can range anywhere from presenting a one-time seminar to a group, to working with a single client for a year.
Personally, I work with an organization called Britepaths for pro bono planning. Clients are referred to me after they've gone through several financial coaching sessions and have a pressing need for financial advice. Typically, I'll meet with these clients two to four times per month, depending on the severity of their situation, spending about an hour per week helping them.
Most of the time this is a long-term engagement, so you really get to know your clients well. We usually start by focusing on their immediate financial concerns and then collaborate on a long-term plan that will give them financial stability.
I had the opportunity to work with one such client as featured recently by the Foundation for Financial Planning (FFP). Amey was in a dire situation—overwhelmed by taxes and medical bills, her family faced eviction. After our initial meeting, I was quickly able to enroll her in a rent assistance program to cover the family's immediate need for shelter. Subsequently, we were able to leverage other social programs to their benefit, prioritize their debt, and commit to a plan that would help them manage their debt while putting away a small amount in savings.
While Amey's situation was particularly dire, in many instances, my pro bono engagements start with a focus on short-term financial needs and mature into yearlong partnerships where I have the pleasure of getting to know my clients personally, guiding them towards a future of financial stability.
How Does Pro Bono Planning Differ from a Regular Financial Planning Engagement?
Pro bono planning relationships are a little different. First, there's typically a defined end point. These engagements may last a year, or just a couple of weeks, depending on the client's needs. Our goal is to provide advice that gets people on the right track, not necessarily to dissect every financial situation that may arise over their lifetime.
The financial needs of pro bono clients are often atypical, requiring a breadth of knowledge in potentially unfamiliar areas. Our financial expertise on subjects such as debt prioritization, credit scores, and budgeting, to name a few, will still be invaluable. However, it is important that we take the time to learn about regional social programs that pro bono clients could utilize. Reaching out to regional charitable organizations or connecting with local financial mentors is critically important for pro bono planning success. Personally, I always do my research and due diligence before meeting with a pro bono client. There's no shortage of ways to learn about local opportunities!
Understanding the breadth of options available to clients is important because there's a huge educational component to pro bono planning. Unlike a typical client engagement, we do not have any direct contact with the client's accounts. The implementation of our advice is entirely up to the client, so our ability to help lies primarily in our ability to educate clients on options, opportunities, and next steps.
While financial education is important in any type of planning relationship, it comes center stage in pro bono planning. We have a limited timeline to engage clients and set them up for financial success.
How Can You Get Involved in Pro Bono Planning?
Any CFP® professional in good standing can get involved by using the FFP's Pro Bono Planner Match tool. All you have to do is create an account and find an organization near you looking for pro bono planners.
Now is as good a time as ever to start pro bono financial planning. There are so many people out there who need help, and financial professionals have the expertise to truly make an impact. Planning is a helping profession, and I can say from experience that it's particularly gratifying to help people with a more pressing need for financial guidance.
Just a few hours a month can be life-changing for a family in need. My advice for financial professionals is to just reach out and take the leap. You have the knowledge and resources to make a difference. As a pro bono planner, you can help people—people who don't have access to advice, but deserve access to advice—live more fulfilling, stable, and rewarding lives.
DISCLAIMER: The eMoney Advisor Blog is meant as an educational and informative resource for financial professionals and individuals alike. It is not meant to be, and should not be taken as financial, legal, tax or other professional advice. Those seeking professional advice may do so by consulting with a professional advisor. eMoney Advisor will not be liable for any actions you may take based on the content of this blog.
The views and opinions expressed by this blog post guest are solely those of the guest and do not necessarily reflect the opinions of eMoney Advisor, LLC. eMoney Advisor is not responsible for the content, views or opinions presented by our guest, nor may eMoney Advisor be held liable for any actions taken by you based on the content, views or opinions of the guest.
You may also be interested in...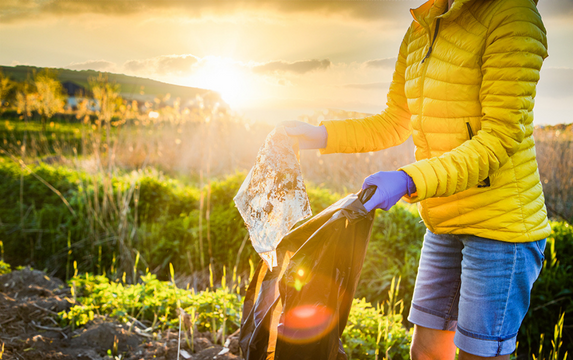 Despite the global and market upheaval over the past few years, millions of Americans have started investing. And 60 percent… Read More
How Does Your Client Experience Stack Up? Take the Assessment!
Only 26% of financial planners say their clients are highly engaged and motivated. Take this self-assessment to see how your client experience compares!
TAKE THE ASSESSMENT