Marketing for Financial Advisors: The Value of an Engaging Web Presence
• Valerie Rivera • January 9, 2020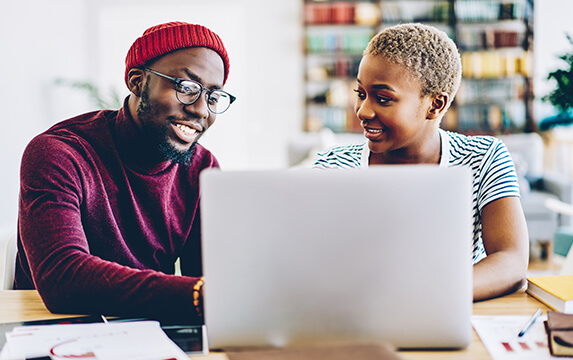 "All roads lead to Rome."
Most of us have a passing familiarity with the origins of this phrase. Rome, the city, was the heart of the Roman Empire. Travelers could reach Rome from across Europe via direct land routes, while ports in the Middle East and Northern Africa that ferried travelers to Rome were also accessible by road systems.
But what do 2,000-year-old pathways have to do with the value of establishing an engaging digital presence?
A website serves as the heart of an effective digital brand. The wealth of the Roman Empire was literally carried along cart paths and sea routes to be accumulated in Rome. Financial advisors that build and cultivate their digital presence will succeed in driving more potential clients to their website, where they can control the quality of the impression they create and acquire new business.
No Second Chances: Using Your Website to Make a Strong First Impression
Did you know that searching online is the most popular method to begin finding an advisor for affluent investors under 45 years of age?1 It's also the second most popular method for affluent 45- to 64-year olds.
Many affluent prospects will be making their first impressions about advisors based on the results of their web searches, so it's fair to argue that an advisor's digital presence may be their most consequential marketing tool.
Advisors need to harness this straightforward opportunity to help their online audience understand who they are, the value they bring, and how to reach them. A website is a platform to articulate a practice's specializations and reinforce an advisor's credentials. For just one example, the CFP Board began issuing digital certificates in early 2019 that advisors can embed on their websites so prospects can easily verify their CFP® professional certification.
Cultivating a Digital Brand
The Romans needed to maintain their transportation network—clearing overgrown paths, repairing washed-out drainage ditches, and ensuring signs pointed travelers in the right direction.
Here's another parallel: Building a website and writing the static text that prospects will encounter is like establishing a road system in the first instance. Afterward, to keep it alive, advisors must cultivate an ongoing presence by maintaining a network of inbound marketing channels. These are the ways in which potential clients will be introduced to an impression of your business that you control.
What do we mean by inbound marketing channels? These are the tactics that advisors pursue to raise their profiles: content (like commentaries and presentations), workshops, other forms of community engagement, media attention, reviews, and referrals, to name a few.
When we talk about maintaining a network of these channels, we're stressing the importance of sharing each of these initiatives across social networks and steering visitors back to your website. Advisors are failing to leverage readily available tools if they're not marshaling their digital network whenever they have news to share.
The Perks of Social Networks
It's easiest to think about social networks like LinkedIn or Facebook as different ways to syndicate your news. They're interactive, two-way forms of communication that enable you to share information widely across your client and prospect base. They not only allow you to amplify messages that align with your brand and your own messages, but they also have a wide variety of other creative digital marketing applications. 
Two-way communication can also help you create a clearer picture of your clients. The CFP Board puts it this way in their social media guide:
"Some advisors use social media to gain valuable insight into clients' financial lives, allowing them to better meet their clients' needs. Social listening, or observing messaging produced by clients on social media channels, can help advisors understand what is important to their clients, deepening the professional relationship."
What Signal Are You Sending?
No matter how far the Roman Empire pushed its frontier, its reputation always extended a little bit further.
As prospects encounter the various components of your digital reputation, they'll be picking up signals about your technological competence, your mission, your approach to advice, and the unique value you offer as an advisor.
Your website and digital network are indispensable parts of your marketing efforts. If you don't own and curate your online presence, then you're accepting low visibility and letting others fill the vacuum. You can communicate more effectively, engender trust with your target audience, and capture leads with a surprisingly small part of your marketing budget, as long as you're willing to establish and cultivate your digital presence.
Attracting prospective clients online and growing your business all starts with creating a lead generation-focused website. To start establishing your digital presence, read our eBook The Financial Advisor's Guide to Creating an Engaging Website.
Sources:
1. Boswell, Stephen, and Kevin Nichols. "How Do the Affluent Search for a New Financial Advisor?" WealthManagement.com, 2019. October 24. https://www.wealthmanagement.com/marketing/how-do-affluent-search-new-financial-advisor.
DISCLAIMER: The eMoney Advisor Blog is meant as an educational and informative resource for financial professionals and individuals alike. It is not meant to be, and should not be taken as financial, legal, tax or other professional advice. Those seeking professional advice may do so by consulting with a professional advisor. eMoney Advisor will not be liable for any actions you may take based on the content of this blog.
You may also be interested in...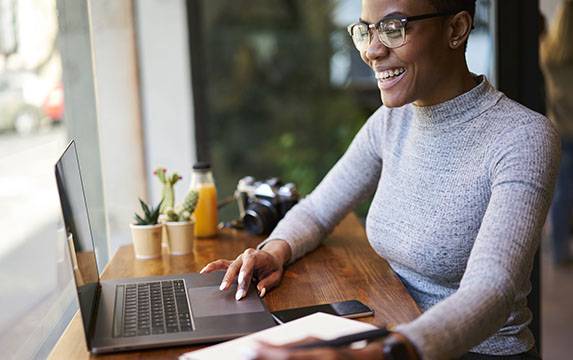 Content marketing can play an essential role in any modern financial professional's marketing strategy. According to the eMoney consumer marketing… Read More
CE Webinar - Making Money More Human: The Value of Emotional Intelligence in Financial Planning (1 CFP® CE Credit)
Join eMoney Thursday, October 7 at 2:00 p.m. ET to explore the power of emotional intelligence and the CFP Board's recent change to its principal knowledge topics.
REGISTER NOW