5 Creative Ways Financial Professionals Can Use Social Media
• Valerie Rivera • April 8, 2021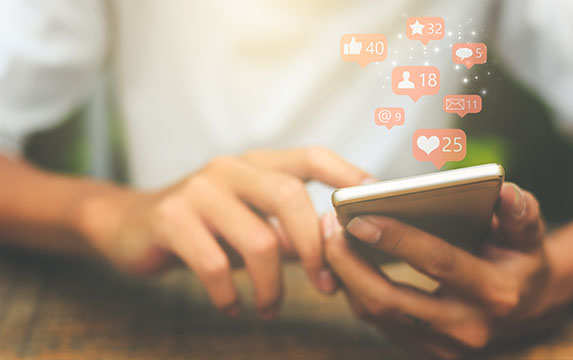 Updated on: November 19, 2021
It's easy to overlook the importance of social media marketing for financial professionals, but it's an essential part of a comprehensive marketing plan.
Most people think about social as a tool to create visibility for your business, but there are many other useful applications for financial professionals. Here are some unique ways you can use social media to market your business.
Get Testimonials
In December 2020, the Securities and Exchange Commission (SEC) announced that financial professionals are permitted to use client testimonials in their marketing materials under certain conditions. This change presents an opportunity to promote your services like never before, letting your happiest clients promote your value on your behalf.
Social media can help you collect testimonials and reviews from happy clients more easily. Reach out to clients you've worked with via your social channels—whether in a direct message or a general post—to request feedback and reviews.
Once some of your clients provide reviews, highlight them on all of your digital properties—including social. Ask people to leave their reviews on your LinkedIn profile or Facebook business page, then create posts highlighting them for your entire network to see. This can go a long way in building your brand and driving demand for your services.
Amplify Your Content
Content marketing is an important part of a financial professional's digital marketing strategy. Our consumer survey indicated that 63 percent of people believe that informative, educational content makes an advisor's marketing stand out.1
Content creation is just the beginning of the content marketing process. "Build it and they will come" doesn't apply. Your content needs to be promoted so it'll be seen and consumed. Luckily, social provides the perfect vehicle for distributing your content.
Consistently posting valuable content on social expands your digital footprint and differentiates you. But finding time to create high-quality content can be difficult, so don't just post your own content. Share other people's content and offer your thoughts on it, too. While having your own content is essential for establishing credibility, you can fill in the gaps with relevant news and content from other thought leaders in your niche.
Create a Personal Connection
A critical part of social media marketing is engaging your current clients. Posting regularly will keep you top-of-mind and reinforce your position as a financial expert.
But sharing market updates and other timely content shouldn't be your only focus. Authenticity is important, especially for Millennials. In fact, one survey of over 2,000 people discovered that 89 percent value authenticity in brands and businesses that they support.2
Forge a more personal connection with your clients by sharing news about your firm or, in some cases, even yourself. Tell them how you celebrated a holiday this year. Highlight the charity you're volunteering for.
When you post more lifestyle-oriented content, don't be afraid to get a little personal and make connections to your own life. Letting your clients see you as a person—not just a trusted advisor—will strengthen your bond with them.
Speak to a Specific Demographic or Niche
Whether you aim to engage current clients or attract new ones, social media can be a powerful tool for targeting specific audiences. There are two primary ways to do this:
Researching a specific audience: Explore your social media platforms to get a deeper insight into what people in your niche are talking about. For example, if you specialize in helping clients through divorce, consider joining a few Facebook groups about the topic or seeing what relevant conversations are happening online. This will help you understand what questions people in your niche have, what challenges they face, and what they care about. Understanding this will help you put out impactful content that resonates with them.
Reaching a specific audience: Social can help get your content in front of the people who care about it. Use relevant hashtags to take part in conversations happening in your niche. Participate in groups or communities on social that pertain to your niche or geographic area. Social ads have refined targeting options that can also help you stretch your advertising dollars further by putting your content in front of hyper-specific audiences that are more likely to engage.
Reach out to Prospects Directly
Building your social media presence to attract prospects may seem like the most obvious way that financial professionals can utilize social media marketing. After all, your social media presence serves an important role in your buyer's digital journey.
But when it comes to attracting prospects on social, it's not just about increasing visibility and establishing brand. Direct outreach via LinkedIn and other social channels can also have an impact. In our consumer survey, 36 percent said they've used a financial advisor who reached out to them on social media, making it a valuable asset to have in any financial professional's marketing toolbox.1
Learn more about how to create an engaging digital brand on social media and beyond, take a look at our webinar "An Inside Look at Bamboo."
Sources:
1. 2020 eMoney Consumer Marketing Survey, September 2020, n=2,000
2. 2017 Consumer Content Report: Influence In The Digital Age." Stackla, 2017. https://stackla.com/wp-content/uploads/2018/05/Stackla-Data-Report-FINAL.compressed.pdf
You may also be interested in...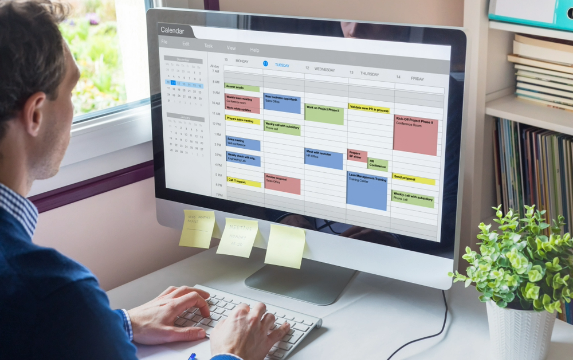 If you can't beat the bots, join them. That's the common view among forward-thinking advisors who are using artificial intelligence… Read More
Couples & Clashing Values: A Practical Guide
Download our latest eBook and get practical strategies for navigating money conflict between couples.
Download Now