Master the Family Meeting for Estate Planning Success
• Sasha Grabenstetter • February 22, 2023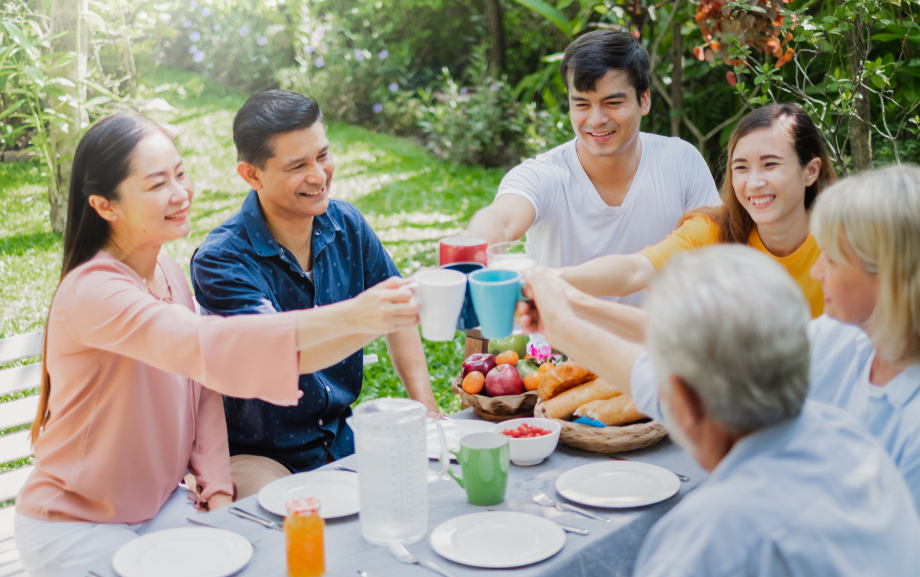 Amid the Great Wealth Transfer, with $84 trillion set to be passed between generations in the next two decades1, there's a question you must ask yourself: Are your clients' adult children prepared to inherit? And if they're unprepared—or worse, if the family estate planning strategies are less than buttoned up—how will that affect your practice down the line?
As the quarterback of your clients' financial team, you can foster harmony among the generations through an age-old tool: The family meeting.
The Softer Side of Finance
While it may seem easier to use structural solutions to control the transfer of client assets (think trusts, 529 accounts, etc.), the better path lies in improving family communication and financial education. That way, you can work to improve long-term wellness for the whole family and strong ties with the next generation. Your in-depth knowledge of family dynamics and the overall financial plan puts you in a unique position to help facilitate a family meeting.
Often, big milestones are a natural opening to suggest a family get-together to talk about the future. This could be the impending sale of the family business or a change in family structure. Maybe the matriarch would like someone else to take on the responsibility and upkeep of the family vacation home, or perhaps they're planning a large donation and want the whole family to be on board. By staying in tune with your clients, you can proactively meet their needs.
To start the conversation with clients preparing to transfer wealth, you can simply say: "Tell me about who in the family was involved in the development of your estate plan."
If the roles in the plan need updating or the estate plan strategies were not discussed with key family members, it's time to offer to facilitate a family meeting to get everyone on the same page. The role in estate planning for advisors can be to coordinate and collaborate among the many people involved in the process.
What to Talk About: Foundational Topics
Financial Planning 101. Family members will almost always have differing levels of financial knowledge and acumen, though the trend for Americans as a whole is worrisome. U.S. adults' financial literacy dropped 14 percent from 2009 to 2021, according to research from the FINRA Investor Education Foundation.2 It's no wonder that helping adult children become financially savvy is a top priority for many clients.
That's why you should include an overview of investments, trusts, and financial planning concepts in a family meeting. Ideally, your presentation would be tailored to the family members' ages and aptitudes, as well as the specific financial vehicles your client favors. For example, if your client plans to pass down wealth in a traditional IRA to their adult children, you'd want to cover the SECURE Act 10-year payout rule.
Estate Plan Basics. Using a digital client vault, you can help organize the documents included in your clients' estate plans. However, trusted heirs should know that a digital version or a photocopy is not sufficient in most cases, and an individual must file a physical copy with the court. Encourage your client to share with trusted individuals where they keep important documents (in a home safe, or at their attorney's office) and how they can access them in an emergency.
Executors and Trustees. Next, you want to make sure to address the roles and responsibilities assigned in an estate plan. Explaining what the executor, trustee, power of attorney, and beneficiaries can expect should pave the way for a smoother transition.
Continuing the Conversation: Advanced Topics
Philanthropy. Being intentional about the legacy you leave often starts with conversations about charitable giving. This could be as simple as your client wanting to share stories about the causes near and dear to their heart and how they tie into their values. It could be as complex as your client wanting to start a foundation or a family donor-advised fund where each family member would get a say in grantmaking.
Let your client know what charitable activities you can help facilitate and then let them take the lead. You can offer to coordinate with the family's tax professional to ensure the philanthropic strategy will work with the client's overall plan.
Caregiving. If your client is in poor health or has had health scares in the past, caregiving and healthcare decision-making may become part of the conversation. If your client is unsure of how they'll get the care they might need in the future, let them know that a family meeting can help a concerned son or daughter collaborate on the problem and take action if needed. If the client has an established plan for care, letting family members preview it will put their minds at ease. Explaining the role of a healthcare proxy and medical power of attorney is also a good idea.
Values. Finally, your client may want to share stories that will make their transfer of wealth more meaningful for family members. If your client values hard work and is self-made, perhaps they could share stories about their first big break in business and the long hours put in to succeed.
If your client values education, they can share stories of their favorite mentors and teachers. You can back up their words with facts and figures as appropriate, such as how much money they have put toward the next generation's education expenses over their lifetime.
Your Guide to Candid Wealth Transfer Conversations
If you're holding family meetings to help clients get their affairs in order, you may encounter strong emotions. We have a handy refresher on financial psychology concepts to help you approach these situations with confidence.
Inside the pages of Candid Conversations: Estate Planning, you'll discover actionable advice on how to navigate sensitive topics such as terminal illness and estate planning. The guide includes real-life examples and sample dialogue, so you don't have to guess what to say. Our research shows a mere 38 percent of planners are extremely comfortable discussing legacy planning3—with this guide, you can confidently count yourself among them.
Sources:
1. Cerulli Associates. "U.S. High-Net-Worth and Ultra-High-Net-Worth Markets," January 2022.
2. FINRA Investor Education Foundation. "2021 National Financial Capability Study," July 2022.
3. eMoney Leading with Planning Research, May 2022, Advisors n=360.
DISCLAIMER: The eMoney Advisor Blog is meant as an educational and informative resource for financial professionals and individuals alike. It is not meant to be, and should not be taken as financial, legal, tax or other professional advice. Those seeking professional advice may do so by consulting with a professional advisor. eMoney Advisor will not be liable for any actions you may take based on the content of this blog.
You may also be interested in...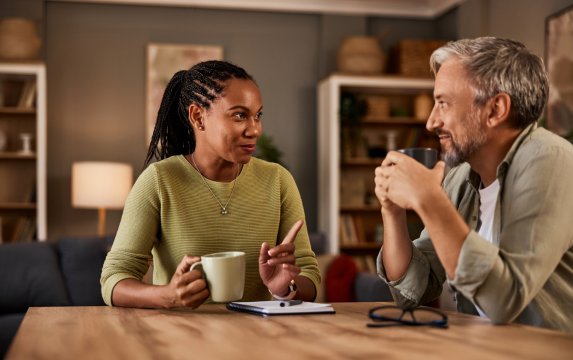 Listening is important in understanding clients, developing trusting relationships with them, and helping them plan for their financial future. It's… Read More
eBook: From Portfolio Manager to Planner
Download our latest eBook and learn how to use the data you already have to evolve your business and client relationships.
Download Now