Millennials Want Broad Financial Wellness Advice
• Mac Gardner • October 19, 2021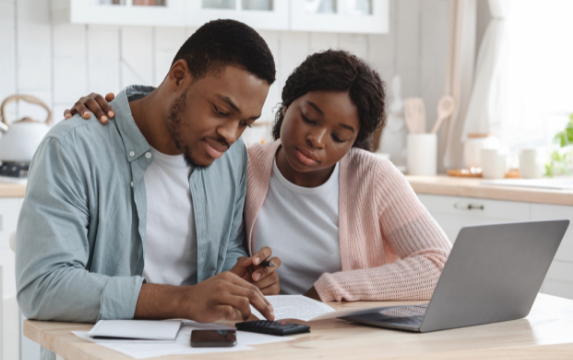 Updated on: June 15, 2022
Millennials feel unprepared to manage their finances and need help with topics across the financial wellness spectrum. They need help establishing a budget, building savings for emergencies and retirement, and guidance on managing debt.
To serve this generation, financial professionals should walk through this litany of financial hurdles with their Millennial clients and build their financial plans around the resulting conversations. Addressing each client in this customized way will establish a personalized relationship-building process that will resonate with these clients.
Financial Planning Clients of the Future
In 2015, the Millennial generation (those born from 1981 to 1996) overtook Baby Boomers as the largest generation of employees in the workplace. Couple this with their impending receipt of a record-breaking intergenerational wealth transfer, which by some estimates is projected to be as much as $68.4 trillion by 20301, and Millennials have become the future of the financial planning business.
While they're anxious to do the right thing when it comes to getting their financial house in order, they're often living paycheck to paycheck and it's leading to significant stress. Financial professionals who support financial wellness for Millennials need will be able to capitalize on the enthusiasm and earning potential of this powerful generation.
Budgeting Is a Good Place to Start
The simplest, most effective way to begin working on financial wellness for Millennials is to start with a budget. It may not be the most exciting of activities, making it sometimes challenging to get this group on the bandwagon, but explaining how it will allow them to live life to the fullest will quickly bring them around.
It's a powerful aspect of human nature that writing down goals makes them more tangible and allows the writer to intellectually engage and emotionally connect with them.2 It's also likely to provide insights into patterns of poor spending behavior that need to be rectified.
Once they've begun living with a budget, clients are often amazed at how even small adjustments in spending can have a big impact on savings over time. And time is on their side. At their age, Millennials still have time to get savings plans underway—whether for an emergency fund or longer-term for retirement—and budgeting enables them to pinpoint the most effective way to begin that process.
Savings Opportunities Revealed
Once a budget has been established, financial professionals can help their clients determine the optimal allocation for the resultant savings. This again will require a customized approach built around the financial plan of the client.
Millennials are fluent with technology and there's never been a better time to embrace the ways Fintech can assist with saving. By automating the process, clients can "set it and forget it" when it comes to many aspects of their savings plan.
They may have an employer who has already implemented automatic contributions to their 401(k) plan. And with a direct deposited paycheck, they can automatically divert a portion of each pay into savings plans designated for emergencies or large purchases. Financial professionals can use their expertise to not only help clients understand the benefits of saving but show them the tools that will work best for them.
Getting a Handle on Debt
The budgeting process will also shed light on one of the biggest elephants in the room when it comes to the finances of Millennials—their debt load.
Members of this generation had to contend with the fallout of the Great Recession as they were entering the job market. The resultant shortage of jobs and lower starting salaries delayed the income growth of these workers when they were younger, and many took on debt to compensate. In fact, federal student loan debt totals $1.57 trillion, and Millennials make up the largest number of federal loan borrowers.3
Making payments on this student loan debt may be putting a strain on their wallets now, but financial professionals can help their clients by providing education and advice on how best to repay their loans—student or otherwise.
Improving Money Habits
According to a recent survey by the TIAA Institute, Millennials have also shown poor long-term planning and asset management behaviors, with just 36 percent reporting that they have tried to figure out how much money they will need in retirement. Of the Millennials who have tried to figure out how much they need, 24 percent do not have any type of retirement account set up.4
Additionally, the same survey found that among Millennials who have set up a retirement account, 33 percent had taken a loan or a hardship withdrawal from that account in the 12 months preceding the survey. Financial professionals can make a big impact on these clients by educating them on ways to avoid this scenario which could have a long-term impact on their future financial security.
Financial Professionals Offer Hope and Guidance
It's not surprising that an Intuit survey5 found that the financial stress Millennials feel tends to be much more overwhelming than for any other age group. Nearly a quarter experience financial stress every day—the largest representation of any age group.
But there is hope. Most Millennials recognize that they need help managing their finances and that their education left them unprepared to do so. And while they are skeptical of the financial services industry because of the volatile market history throughout their lives, they place a lot of value on personal relationships. In fact, 82 percent6 of Millennials would even appreciate more personal meetings with their financial planner.
Financial professionals who want to make an impact on this generation need to become partners, resources, and educators. Establish that you want to work with them rather than for them and that you are ultimately on the same team when it comes to their financial success.
DISCLAIMER: The eMoney Advisor Blog is meant as an educational and informative resource for financial professionals and individuals alike. It is not meant to be, and should not be taken as financial, legal, tax or other professional advice. Those seeking professional advice may do so by consulting with a professional advisor. eMoney Advisor will not be liable for any actions you may take based on the content of this blog.
The views and opinions expressed by this blog post guest are solely those of the guest and do not necessarily reflect the opinions of eMoney Advisor, LLC. eMoney Advisor is not responsible for the content, views or opinions presented by our guest, nor may eMoney Advisor be held liable for any actions taken by you based on the content, views or opinions of the guest.
Sources
1 Cerulli Associates. "The Great Wealth Transfer." Cerulli Associates, 2018. https://info.cerulli.com/HNW-Transfer-of-Wealth-Cerulli.html
2 Petit, Mark. "The Power of Writing Down Your Goals, And How To Do It." Thrive Global, 2020. May 4. https://thriveglobal.com/stories/the-power-of-writing-down-your-goals-and-how-to-do-it/.
3 Hanson, Melanie. "Student Loan Debt by Generation." EducationData.org, 2021. July 10. https://educationdata.org/student-loan-debt-by-generation.
4 Bolognesi, Andrea, Andrea Hasler, and Annamaria Lusardi. "Millennials and Money: The State of Their Financial Management and How Workplaces Can Help Them." TIAA Institute, 2020. February 1. https://www.tiaainstitute.org/sites/default/files/presentations/2020-02/TIAA%20Institute_Millennials%20and%20Money_T%26I_Lusardi_02%2020.pdf.
5 "Survey: Millennials Experience Daily Financial Stress, The Majority Ignore It to Cope." Intuit MintLife, 2021. September 6. https://mint.intuit.com/blog/personal-finance/financial-stress-survey/
6 Kobler, Daniel, Felix Hauber, and Benjamin Ernst. "Millennials and Wealth Management: Trends and Challenges of the New Clientele." Deloitte, 2015.
You may also be interested in...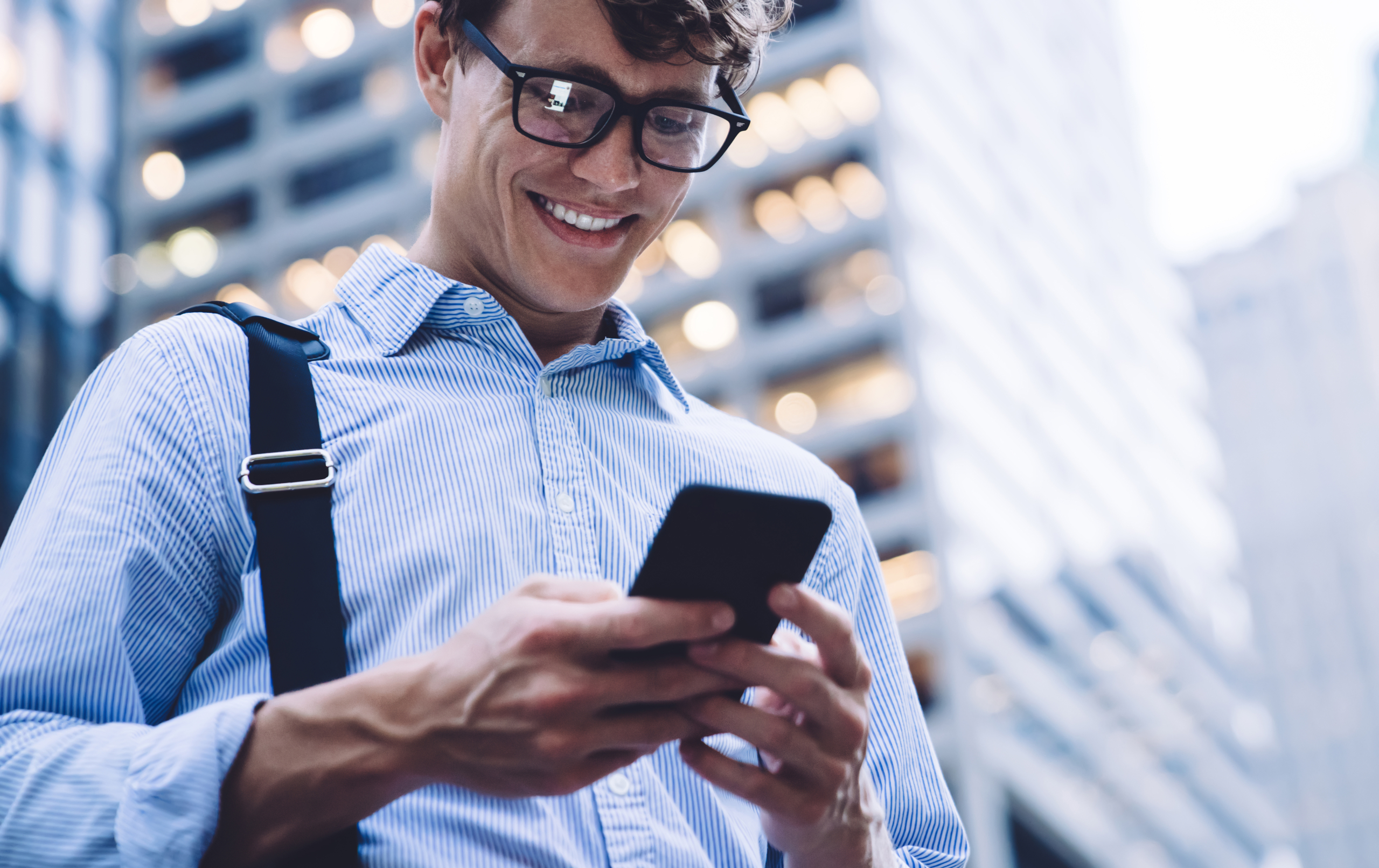 As a financial professional, would your clients be able to answer this question: What is your money for? Financial professionals… Read More
How Does Your Client Experience Stack Up? Take the Assessment!
Only 26% of financial planners say their clients are highly engaged and motivated. Take this self-assessment to see how your client experience compares!
TAKE THE ASSESSMENT