Recognize and Capitalize on Your Firm's Growth Opportunity
• Patti Brennan • December 28, 2021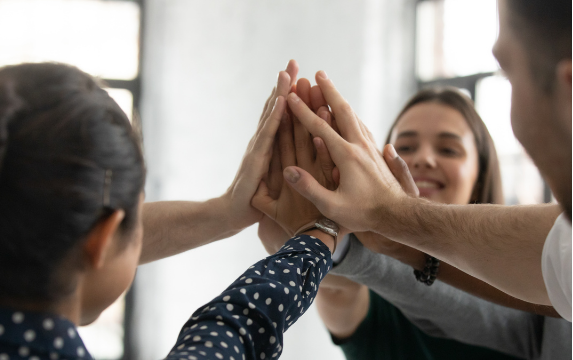 Is there ever a "right" time to assess business strategy? Whether you are thriving or feeling stagnant and stuck, it's valuable to take a step back from time-to-time and evaluate your business. As a business owner, I think anytime you want to be forward-looking it's crucial to observe not just where are you headed, but how you got there. In particular, I like to frame up these topics: What were the milestones, the mistakes, and the multipliers?
My firm, Key Financial, Inc., has evolved over 30 years from a practice to a business, then to a company. For 20 years we were treading water, doing a lot of experimentation. But it was the work we did with our people and processes that helped the firm grow over this recent 10-year period from $211 million to $1.8 billion. That's triple growth—twice—in ten years!
The Milestones That Signal Growth
We measure just two things each year: retention and new money. I used to try to solve 29 problems myself and now I have 29 people to solve two. The line in the sand for retention is 98 percent or better. We set the new money goal together at the beginning of each year.
That's because the way we hit those milestones is through a team approach, and my role as CEO is to build and grow the Key Financial team. When people grow inside—personally and professionally—it translates to outside (client) growth. By creating distinct roles and teams centered around the client experience, we are aligned in our objectives and execution.
While the brand is centered around me as the financial advisor, the clients know they have the support of a team, which they find comforting. I believe they trust me and my judgement. The clients may interact with our lead planner, a member of the portfolio management team, or their personal concierge who is responsible for that client and advocating for them at all times.
Just as we tell our clients to focus on only the things they can control, we do not focus on growing assets under management (AUM) through portfolio performance. That is what it is. If we are doing a great job, clients stay with us, add new money, and refer others. Our goal this year was $120 million, and we blew through that by July. We have ended the year at $207 million in new money, and no—I do not have 20 new clients with $10 million each. Our business probably looks a lot like yours.
By the way, when you set your goals, make sure everyone can see and feel the progress they are making. Sharing retention and new money numbers daily—whether on your office whiteboard or a digital dashboard—builds "buzz" amongst the team and makes it fun to see the progression.
We had a secondary goal to hit $200 million in new money this year and two people made a $1 dollar bet on when we would achieve that goal. One said we would do it by Thanksgiving and the other said by December. One employee got married the weekend before when we were teetering at $195 million and was texting every day to see if we hit $200 million before turkey day!
And so my other piece of advice is make sure you celebrate the wins. Sure enough, we hit it by Wednesday and had a big party at the office to celebrate the milestone.
The Mistakes That Turn into Opportunities
And even though we set our goals and objectives, in the day-to-day it's easy to quickly get overwhelmed or be so focused on the reactive/urgent tasks. But in those cases you can lose sight of the real opportunities. In the first 20 years, I was hyper-focused on the client. Weirdly, the explosive growth occurred when my focus changed to my team. We think of our mistakes as opportunities to learn and we share these mistakes with each other. It's okay to make mistakes—it's how we all grow!
Providing tangible focus areas allows our teams to solve collaboratively and creatively. It also helps morale. Some people love talking with clients, others would much rather sit behind five monitors (or so!) and do the analytical part. One of the best pieces of advice someone gave me years ago was to stop trying to improve my weaknesses, because in the end, you just end up with a bunch of strong weaknesses. It also makes work feel like a grind!
I have translated that to how I manage the great team I have. I focus on their personal strengths, which allows them to strive and do things they really enjoy. It's not that they don't have some work that is going to be boring—we all do! But the majority of their time is spent doing the things that they are strong in. Ultimately it's easier to grow when you retain what you have.
That's why client retention is such a strong focus for us. We explored the reasons why people leave an advisor, and I believe that people don't work with companies, they work with people. We want to set the tone right upfront—clients and their families are far more important to us than their money. We looked at how we present ourselves and our onboarding process and thought, 'what's missing?'
We committed to providing a personalized, concierge-like experience, to stay in touch with clients and keep relationships healthy. We customized our intake questionnaire so that we get the most comprehensive information to make the first touch meaningful. This is not "data" focused—it's client focused. We went through our workflows and identified each touchpoint with the client during an engagement.
Years ago, at an eMoney Summit, one of the best presenters shared his infographic titled "What to Expect in the First 90 Days" as a communication to help set expectations and alleviate questions. I borrowed that idea, customized it to our firm, and while it was a lot of work upfront, it continues to pay dividends. Clients quickly realize we aren't "winging it."
The Multipliers That Help You Scale
Speaking of workflows, our investments in technology, integrations, and people, are truly what's allowed us to have a multiplying effect to our business growth. My team is my "Key Force Multiplier." The technology and integrations empower your people to be accountable. And by the way, they are not accountable to me. Since their bonus is dependent on how the entire firm does, they are accountable to each other.
And while growth is great it can create unintended consequences. I am not going to let that happen to us. Early on I recognized that technology would be central to my business. It wasn't particularly urgent, but it was important, and you must always create space for the important multipliers.
I hired professionals to pull together the data. Being able to act upon the data we had access to has been critical to our growth and scale. Building proprietary software and creating integrations between various technologies we use is what sets us up for success.
To that end, we have also been able to customize the tools based on metrics that are meaningful to us. It has been transformative. We are able to link to our planning data, CRM data, and portfolio management software data to create scorecards for each client, an executive database, and a pipeline report to help me manage the company.
Capitalizing on Your Firm's Growth
Our investment in people and technology has been tremendous for our growth. During a webinar with eMoney, my team and I went in-depth on the milestones, mistakes, and multipliers that helped our financial firm scale into the company it is today. For more ideas, watch below.

DISCLAIMER: The eMoney Advisor Blog is meant as an educational and informative resource for financial professionals and individuals alike. It is not meant to be, and should not be taken as financial, legal, tax or other professional advice. Those seeking professional advice may do so by consulting with a professional advisor. eMoney Advisor will not be liable for any actions you may take based on the content of this blog.
The views and opinions expressed by this blog post guest are solely those of the guest and do not necessarily reflect the opinions of eMoney Advisor, LLC. eMoney Advisor is not responsible for the content, views or opinions presented by our guest, nor may eMoney Advisor be held liable for any actions taken by you based on the content, views or opinions of the guest.
You may also be interested in...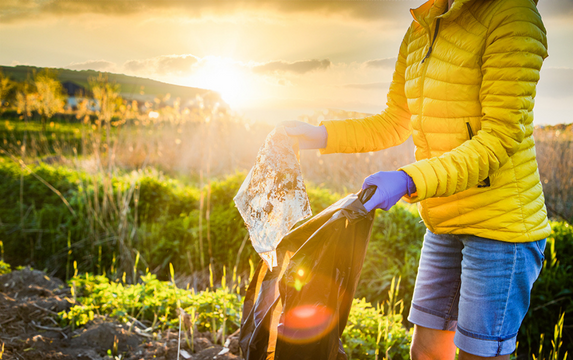 Despite the global and market upheaval over the past few years, millions of Americans have started investing. And 60 percent… Read More
How Does Your Client Experience Stack Up? Take the Assessment!
Only 26% of financial planners say their clients are highly engaged and motivated. Take this self-assessment to see how your client experience compares!
TAKE THE ASSESSMENT