Research Reveals Tools and Tactics That Drive Personalization in Financial Planning
• Sasha Grabenstetter • October 18, 2023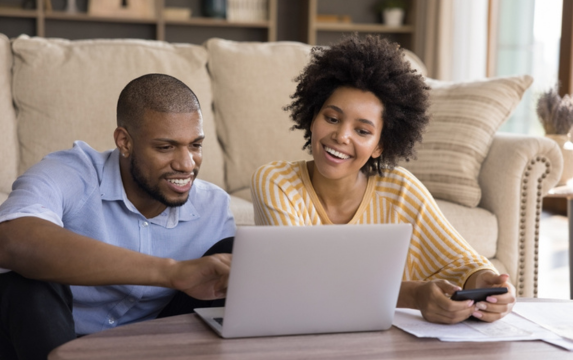 Last year eMoney conducted research to learn more about where advisors and their clients stood on how they define financial planning and their expectations of its delivery. This included examining the adoption of emerging trends—such as financial psychology—and how technology could be used to help meet client expectations.
One of the key findings of this study revolved around the value of personalized financial advice, along with some potential disconnects in personalization between advisors and their clients.
Personalization in Financial Planning is Paramount
The importance of personalization topped the list for both advisors and clients. Eighty-six percent of all advisors—and 94 percent of CFP® professionals—said personalization is important in the financial planning process, with many of them emphasizing that they do not take a one-size-fits-all approach.1
On the client side, 94 percent reported that being provided with personalized financial advice was the most important consideration for the financial planning process.1
However, there emerged a gap between the two groups in the definition of personalization, as well as its delivery, with 6 in 10 clients indicating that they are not fully satisfied with the personalized advice they receive from their advisor. For advisors, 64 percent believe that personalization comes from tailoring financial plans to meet each client's goals.1 Whereas 67 percent of clients believe personalization comes from factoring in all aspects of their lives.2
Based on these findings, we conducted further research to learn what financial professionals can do to close that gap. Our study surveyed both advisors and their clients and focused on the application of financial psychology and the use of technology on planning outcomes.
The Power of Embracing Financial Psychology
What clients hope to gain from financial planning is about more than money and requires that advisors get to know the person first. Before focusing on money behaviors, financial professionals need to better understand their clients' values and priorities, including their cultures.
Our research tested 21 financial psychology actions that have an impact on client outcomes and found that those focused on personalization resulted in the highest ratings of client satisfaction.
When asked to think about the planning conversations they have with their advisors, the responses from the most satisfied clients indicated personal topics were important to them. These included that the advisors made an effort to learn about the client's cultural values (81%), family history and values (77%), and personality traits (76%).3
When asked to think about their advisor's approach to financial planning, clients with the highest levels of satisfaction responded that their advisor also focused on ways to make the process unique to them. With a consistent 74 percent for each of these, clients asserted that their advisor:3
Identifies how my psychology, such as my financial comfort zone, socialization, money beliefs, and past financial experiences and behaviors impact my objectives, goals, understanding, decision-making, and actions.
Uses appropriate counseling and communication techniques with me.
Focuses on identifying and building on my strengths to encourage my behavior.
To adjust your financial planning approach to incorporate financial psychology for greater personalization, work with clients to dig into these specific desires that will be unique to each of them. You can even use financial counseling techniques to accomplish this.
Technology Makes Financial Planning More Personal
We have found that when clients are asked about the preferred attributes of their financial planner, they expect technology to play a key role in the relationship. This is especially true when it comes to personalization. Clients expect technology to be adapted to their needs, elevate their experience, and help them make more informed decisions.3
Technology doesn't replace the human side of financial planning, but some of its greatest contributions are that it streamlines processes, saves time, and facilitates communication so advisors can focus on the personal side of the process. When asked about their ideal advisor, the two most desired attributes centered around communication.
Fifty-nine percent of clients like their advisor to use technology such as text, email, mobile phone, and online calendars to increase their accessibility and 53 percent find it favorable when their advisor uses digital channels for direct communication. Easier communication enables better relationship building, resulting in the trust that's necessary for deeply personal planning.3
For this research, advisors who rated technology as extremely or very important and are actively accessing and using technology—such as a client portal—were deemed tech forward. When asked about the ways their tech forward advisors personalize their approach to financial planning beyond communication and time management, clients responded that their financial advisors:
Ensure my long-term best interests are served (76%)
Are open to discussing what I value most in life (74%)
Consider all areas of my life when creating a financial plan (72%)
Link financial recommendations to my personal goals, needs, and priorities (72%)
Truly "get" me (64%)
Our study found that when it comes to financial advisors, there are significant differences between "believing" tech is important and taking action that shows it is important. As indicated in our definition of tech forward, the tool that makes the distinction is a client portal. While both groups—tech important and tech forward—give clients access to a client portal, those deemed tech forward actively use their portal and see far better results.
Focusing on engaging clients in using their client portal is a gateway to greater personalization and better client outcomes.
Combine Financial Psychology and Tech for Best Results
Advisors who incorporate financial psychology into their practice see better results in terms of key client outcomes like trust, loyalty, satisfaction, and more. But when financial psychology is combined with the right technology, there is an even more profound effect on client outcomes as well as a chance to take personalization to a higher level.
While the opportunity is great, we found that only 17 percent of advisors have fully embraced the addition of both financial psychology and financial technology into their practice.3 Even though the list of financial psychology actions from which advisors can choose may feel daunting, our research found that outcomes improve when just one action is added.
So, start slowly. The top financial psychology action that has the most positive impact on client satisfaction is helping clients identify meaningful personal and financial goals and objectives. Do this by factoring all aspects of your clients' lives into the financial planning process to achieve the level of personalization they want.
Sources:
1. eMoney Evolution of Advice Research, July 2022, Advisors n=300
2. eMoney Consumer Pulse Survey, August 2022, n=1,201
3. eMoney Beyond the Plan Research Study, June 2023, n=1,507
DISCLAIMER: The eMoney Advisor Blog is meant as an educational and informative resource for financial professionals and individuals alike. It is not meant to be, and should not be taken as financial, legal, tax or other professional advice. Those seeking professional advice may do so by consulting with a professional advisor. eMoney Advisor will not be liable for any actions you may take based on the content of this blog.
You may also be interested in...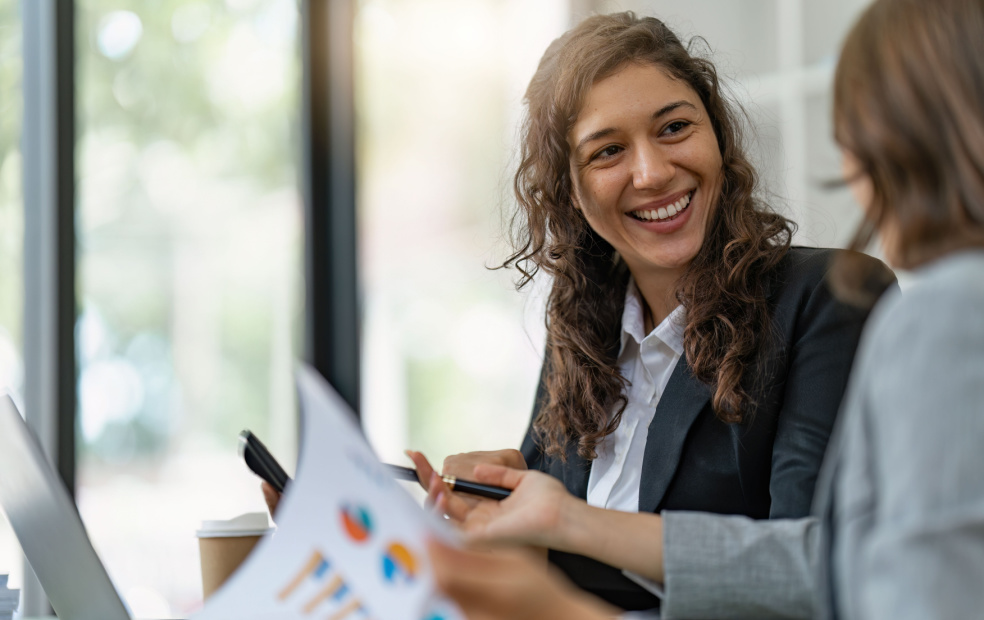 As the demand for financial advisory services continues to grow, effective recruitment is vital to meet evolving client needs. Advisory… Read More
eBook: From Portfolio Manager to Planner
Download our latest eBook and learn how to use the data you already have to evolve your business and client relationships.
Download Now