Retirement Advisors Are Best Positioned to Fill Advice Gap for Millennials
• Mac Gardner • May 11, 2021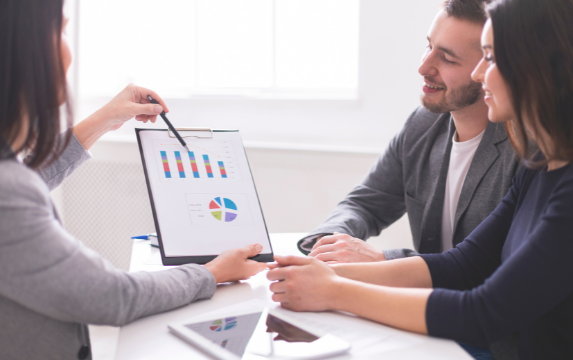 Updated on: June 15, 2022
Millennials—people born between roughly 1981 and 1996—are noted as the first recent generation to come along with diminished economic expectations.1 Additionally, according to 2020 research from Cerulli, households led by Baby Boomers control 54 percent of financial assets as compared to Millennials who control only 5 percent.2
Considering this, why should financial professionals be focused on trying to grow their list of Millennial clients?
Millennials Are the Future of Financial Planning
Despite the above statistics, the Millennial generation represents the future of U.S. investors. They are currently accumulating wealth, nearing their peak earning years, and will soon make up most of the U.S. workforce as Baby Boomers age and retire. They also stand to inherit significant wealth from their parents, with some estimates projecting as much as $68.4 trillion by 2030.3
Although Millennials are wary of investing because of having lived through past financial volatility, it is because of their fear of financial failure that they make great candidates for financial planning as they begin to make some of the most important financial decisions of their lives—such as buying homes and taking out life insurance policies. It's time for them to start establishing the fiduciary relationships they will rely on as they move through life towards retirement.
However, this younger age group has different ideas and preferences than older generations when it comes to making financial decisions. A study from the Global Financial Literacy Excellence Center (GFLEC) at George Washington University found that 92 percent of Millennials sometimes or frequently conduct their own searches for digital financial education resources. The study also found that 92 percent of Millennials have a desire to improve their money management skills.4
The fact that Millennials are searching for financial guidance and want to get better at managing their money is good news for financial professionals. But financial professionals need to think differently about where to find these potential clients to start building productive relationships.
Employer-sponsored Financial Wellness Programs and Financial Education
For Millennials, wellness is a daily, active pursuit. They use apps to track fitness data and conduct online searches to find the healthiest foods. They exercise more, eat smarter, and smoke less than previous generations.5 By demonstrating that financial wellness is part of overall well-being, financial professionals can encourage Millennials to track their finances and make better money choices in the same way.
To be viewed as part of the wellness picture, perhaps one of the best ways to reach this group is through their employer-offered wellness and retirement saving programs. Employees are becoming accustomed to their employers offering wellness programs centered around physical health alongside their typical health benefits and retirement packages. Financial wellness enhancements are a natural next step to helping employees improve their overall well-being.
This can include financial education opportunities like workshops, counseling, coaching, and interactive digital tools. Financial professionals who establish partnerships with employers to offer these services can use this channel to demonstrate their value, gain trust and begin to nurture relationships with a segment of households that will ensure their client base for years to come.
Building Trust and Meeting Expectations
Millennials are the first generation of digital natives. Because of this, they turn to online sources first when researching things like making a large purchase. However, to understand how to build their Millennial clientele, financial professionals need to be familiar with their money views and hurdles. Not to mention that many Millennials also believe that quality financial information is too expensive, cannot be free and that they don't make enough to work with a financial professional. These vital concerns include:
Student Debt: Many Millennials have significant student loan debt which hamstrings their ability to get ahead financially. Financial planners need to educate themselves on the intricacies of complex student loan debt so they can help clients determine optimal repayment strategies.
Wealth Gap: Americans are not saving enough for retirement.6 The good news for Millennials is that they still have time to start saving and see those savings grow. The earlier a financial plan is put in place, the higher the likelihood of having a sufficient retirement nest egg.
Transparency: Millennials need to trust that they have full disclosure of all aspects of the planning process before they commit to the relationship. The current methods of charging for financial planning don't necessarily serve clients who have less money to invest. There are several models for creating a simpler pricing structure and financial planners should look at their current process to decide what makes sense for the clients they are trying to engage.
A Holistic Approach: As financial literacy rates continue to lag, many Millennials lack the understanding of basic money management principles. Financial professionals who want to engage with a Millennial clientele should be prepared to provide financial education as part of their services. Demonstrate to them that while robo-advisor services are an option, using a hybrid approach will give them access to a financial planner who can provide value by answering questions and explaining money management concepts that are unique to their situation.
Help with Balance: The surest way for Millennials to tune out the advice of their financial planner is to be told they can't do something. Setting their plan up for success means finding the right balance between saving and spending so they can still have the life experiences they desire.
More than any other generation, financial planning for Millennials means understanding the intent of the client's wealth is just as important as growing it. It's about recognizing the client's motivations and values.
A Focus on New Prospects
The opportunity is out there. Sixty-five percent of employers offer some sort of financial wellness benefit.7 Look for ways to partner with employers to become the financial planning resource that's embedded into their benefits package.
For Millennial households, each choice can have a meaningful impact on both their short- and long-term financial outcomes. Make sure they receive more than broad guidance and marketing pitches as the foundation of their financial education.
DISCLAIMER: The eMoney Advisor Blog is meant as an educational and informative resource for financial professionals and individuals alike. It is not meant to be, and should not be taken as financial, legal, tax or other professional advice. Those seeking professional advice may do so by consulting with a professional advisor. eMoney Advisor will not be liable for any actions you may take based on the content of this blog.
The views and opinions expressed by this blog post guest are solely those of the guest and do not necessarily reflect the opinions of eMoney Advisor, LLC. eMoney Advisor is not responsible for the content, views or opinions presented by our guest, nor may eMoney Advisor be held liable for any actions taken by you based on the content, views or opinions of the guest.
Sources:
1 Richard Dobbs, Anu Madgavkar, James Manyika, Jonathan Woetzel, Jacques Bughin, Eric Labaye, and Pranav Kashyap, "Poorer than their parents? A new perspective on income inequality," McKinsey Global Institute, July 13, 2016. https://www.mckinsey.com/featured-insights/employment-and-growth/poorer-than-their-parents-a-new-perspective-on-income-inequality
2 "U.S. Retail Investor Advice Relationships 2020: Accentuating the Value of Advice." Cerulli Associates
3 Cerulli Associates. "The Great Wealth Transfer." Cerulli Associates, 2018. https://info.cerulli.com/HNW-Transfer-of-Wealth-Cerulli.html
4 Lusardi, Annamaria, and Andrea Hasler. "Millennials' Engagement with Online Financial Education Resources and Tools: New Survey Insights and Recommendations." Global Financial Literacy Excellence Center (GLEC), 2019. https://gflec.org/wp-content/uploads/2019/04/Millennial-Engagement-with-Online-Financial-Education-Resources_FINAL.pdf?x93521
5 "Millennials Coming of Age Infographic." Goldman Sachs, June 1, 2015. https://www.goldmansachs.com/insights/archive/millennials/
6 Alicia H. Munnell, Anqi Chen, and Robert L. Siliciano, "The National Retirement Risk Index: An Update from the 2019 SCF, "The Center for Retirement Research at Boston College, January 2021. https://crr.bc.edu/wp-content/uploads/2021/01/IB_21-2.pdf
7"Wellness Programs and Incentives That Work," Robert Half, September 29, 2019. https://www.roberthalf.com/blog/compensation-and-benefits/wellness-programs-and-incentives-that-work
You may also be interested in...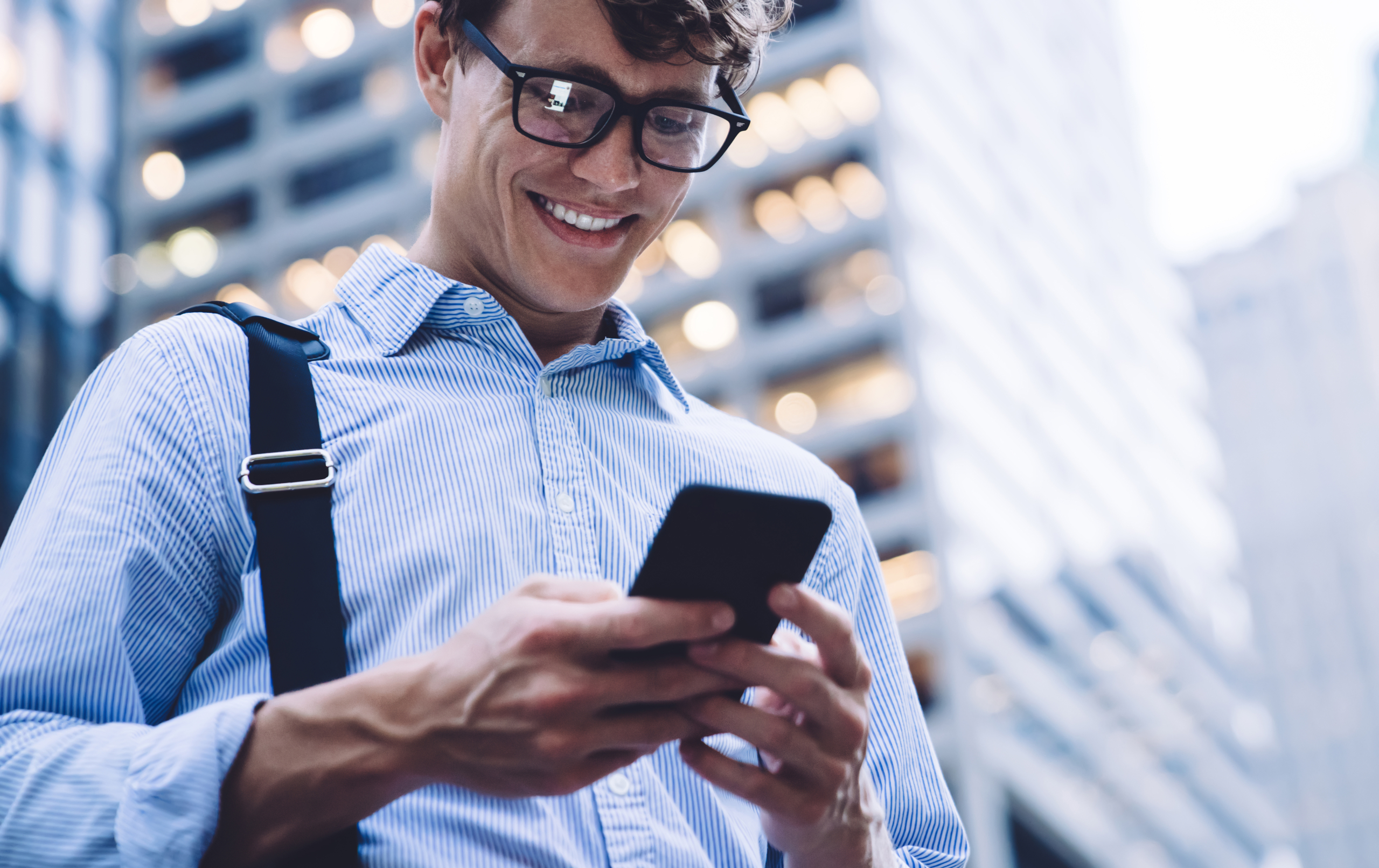 As a financial professional, would your clients be able to answer this question: What is your money for? Financial professionals… Read More
How Does Your Client Experience Stack Up? Take the Assessment!
Only 26% of financial planners say their clients are highly engaged and motivated. Take this self-assessment to see how your client experience compares!
TAKE THE ASSESSMENT