Six Ways Financial Professionals Can Leverage Big Data to Make a Big(ger) Impact
• Steve Levis • July 14, 2021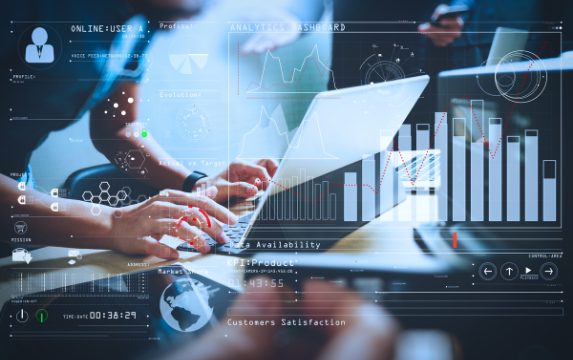 Updated on: June 15, 2022
It's no secret: Behind every decision, purchase, and marketing program is a powerful data stream, and many times, some form of artificial intelligence. The financial services industry is no exception to this digital intervention.
When people cite "big data," what they're really talking about is the growing accessibility to large volumes of information—millions of gigabytes of unstructured (think emails and video content) and structured (think spreadsheets) data waiting to be interpreted and applied.
As big data becomes ubiquitous, the boundaries around the financial professional's role will continue to stretch and change form. Here are five ways you can use big data to dig deeper, accomplish more, and exceed client expectations.
1. Forge Deeper Connections with Clients
According to our research1, financial professionals have leveraged big data and digitization to enhance their workflow in three primary ways:
40 percent report automation has improved their client relationships
43 percent say its reduced friction in the client onboarding process
40 percent are finding it easier to stay connected with clients
We're still only scratching the surface of what AI and big data can do for financial professionals, but it clearly has the potential to alleviate long-standing efficiency and scalability pains.
When big data is aggregated, accessed, and acted on regularly, it has a domino-like effect for the financial ecosystem as a whole:
Financial professionals can diversify the data sources they're referencing to produce more intricate plans for a greater number of clients, access automated insights, and subsequently, spend more time on relationship development.
Firms can perform health checks to gauge the overall performance of their teams, pinpoint problem areas, and monitor dashboards containing high-level metrics. When each financial professional is operating with greater efficiency, exceeding client expectations, and simultaneously growing their book of business, firms are poised for growth and an increased level of profitability.
Clients can access holistic, personalized advice and communicate with their financial professionals on demand to ensure they're meeting their milestones and remaining on track to achieve long-term financial well-being.
2. Adopt a Holistic Approach to Planning
To retain their value, financial professionals must elevate the planning experience with a more holistic approach—one that broadens their areas of focus and leverages human connection to build meaningful relationships with their book of business.
Holistic planning is a collaborative process between clients and their financial professionals to align clients' overall financial picture with higher-order goals, such as personal values, aspirations, and beliefs, to achieve a heightened state of well-being. In other words, it's a framework for acknowledging that finance is an inseparable part of what makes people human, and big data is how we put that framework into action.
3. Personalize Every Financial Plan
A holistic approach can be enabled by big data technology that quickly pulls together a comprehensive view of a client's financial situation. This singular view into the client's financial life allows financial professionals to personalize planning recommendations best suited for that individual. The time savings resulting from automated aggregation also lets planners spend more of their time personalizing the plan.
The use of big data can go even further by actually surfacing recommendations for planning techniques based on the entirety of a client's situation. These recommendations come from what the technology has learned about this client and other clients with similar situations. Once again, this saves the planner time and improves outcomes for the client.
Personalizing plans is possible without the deployment of big data technology—the key benefit of big data is that it makes personalization faster and easier, which yields a highly scalable process for personalizing plans for every client.
4. Prospect with Conviction
There's immense pressure on financial professionals to do more—more prospecting, more nuanced planning for more clients. Generating new business boils down to getting the right message in front of the right people, and traditionally, this meant hours spent crafting personalized outreach and speculating about the best way to engage.
Big data replaces assumptions with behavioral (think content consumption habits) and psychographic (think interests) insights, decreasing the gap between firms and their target market. Access to this data empowers financial professionals to prospect more thoughtfully and efficiently.
5. Flatten the Learning Curve
Getting started in your career is hard, period. It's the uncertainty, the overwhelming amount of new processes, people, and projects to get up to speed on. Add in growing pressure on financial professionals to challenge the status quo at every turn and evolve their planning strategy—it's safe to say that the next generation of financial planners has their hands full.
A report by Cerulli Associates states that a large number of financial professionals are slated to retire over the next three years and there are not enough young planners waiting on the sidelines to backfill their positions.2 Within 10 years, the total number of retirees will surpass 111,500, imposing a mandate for the next generation to effectively absorb their client list, while prospecting for new business of their own.
In other words, the scope of work is broadening, the market for advice is growing, and there are fewer and fewer financial professionals to meet the demands. Here's where big data can help.
Intelligent platforms powered by big data can help flatten the learning curve for planners by streamlining planning, marketing, and learning. These platforms not only arm young financial professionals with data-driven suggestions but offer up the rationale beyond the suggestion to give them complete visibility into the "why."
Maybe it's as simple as a reminder to follow up with a prospect or a questionnaire for their next client call—either way, intelligent platforms build the guardrails that keep the youngest to the most seasoned financial professionals on the right track.
6. Pave a Path for Scale
This last benefit is the culmination of the previous five. If financial professionals are planning more holistically—forging deeper relationships with each client, becoming more targeted in their marketing activities, and using intelligent platforms to streamline their process—they are laying the groundwork for scalability.
With greater efficiency on the financial professional's end comes greater access to advice. Our research shows that in the past, only 10 to 20 percent of investors received personalized plans from their financial professionals. The fact of the matter is, without AI and big data, financial professionals do not have the bandwidth to deliver personalized plans to every client.
In applying new technologies to fine-tune their approach, they will be able to fill their pipeline at a greater velocity while also rising to the occasion and operationalizing the holistic plan for the other 80 percent of their clients.
The reality we all need to accept is the demand for advice is growing, the workforce is shrinking, and expectations are rising. To succeed in a technology-driven, human-led financial planning market, financial professionals must capitalize on all the benefits big data and financial planning automation have to offer and remain agile to whatever trends are around the corner.
To learn more about the future of planning, take a deeper dive in our eBook The Future of Financial Planning and see how all the industry forces discussed in this blog are expanding the market for financial advice.
DISCLAIMER: The eMoney Advisor Blog is meant as an educational and informative resource for financial professionals and individuals alike. It is not meant to be, and should not be taken as financial, legal, tax or other professional advice. Those seeking professional advice may do so by consulting with a professional advisor. eMoney Advisor will not be liable for any actions you may take based on the content of this blog.
Sources:
1. eMoney Power to the Plan Research, July 2020, Advisors n=420, End clients n=403
2. Financial Advisor, "37% Of Financial Advisors Expected To Retire Over Next Decade."
You may also be interested in...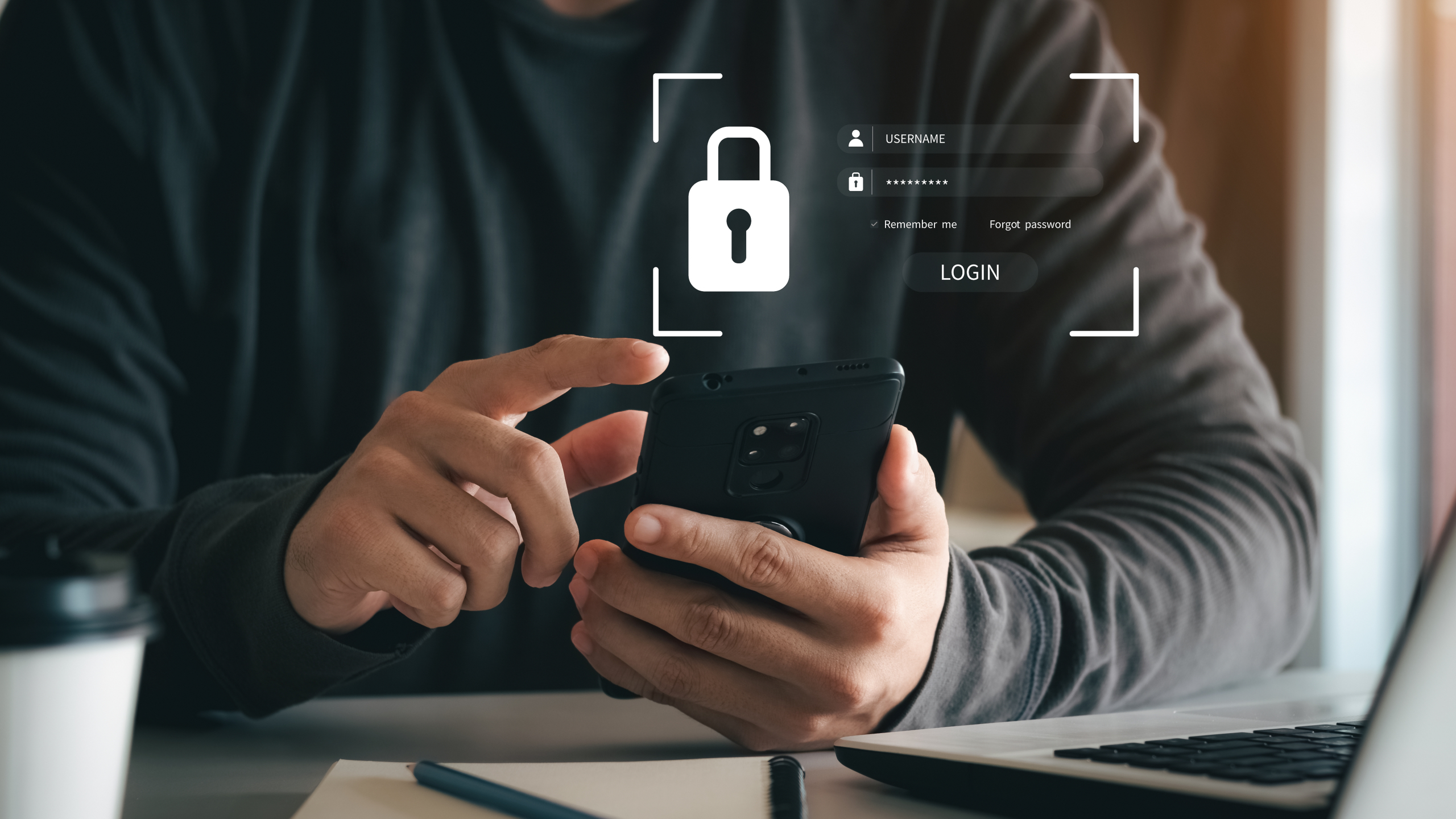 The financial services industry is a prime target for cybercriminals. Though there are many different types of cyberattacks that could… Read More
Couples & Clashing Values: A Practical Guide
Download our latest eBook and get practical strategies for navigating money conflict between couples.
Download Now