The 7-Step Financial Planning Process: How Advisors Can Adapt for Compliance
• Celeste Revelli • November 13, 2019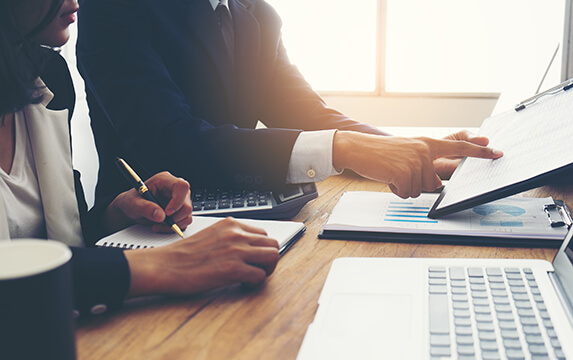 Updated on: September 29, 2021
The CFP Board's new Code of Ethics and Standards of Conduct went into effect on October 1, 2019, and formal enforcement began on June 30, 2020. This comprehensive update to the Code and Standards, the most recent to address the delivery of financial planning services since 2007, focuses on ethical responsibilities across each step of the financial planning process.
The CFP Board's seven-step financial planning process is as follows:
Understanding the Client's Personal and Financial Circumstances
Identifying and Selecting Goals
Analyzing the Client's Current Course of Action and Potential Alternative Courses of Action
Developing the Financial Planning Recommendation(s)
Presenting the Financial Planning Recommendation(s)
Implementing the Financial Planning Recommendation(s)
Monitoring Progress and Updating
CFP® professionals and advisory firms must understand when adherence to the seven steps is required, what's new in the financial planning process, and how this provides an opportunity to best serve their clients.
Complying with the CFP Board's Seven-step Financial Planning Process
The update reflects an overhaul of the Practice Standards for the Financial Planning Process to incorporate specific ethical standards into the client services workflow.
This process reflects the CFP Board's vision for how advisors need to interact with clients in order to serve their best interests. It also reflects the reality that technology is used in all phases of the client relationship. Complying with the seven-step financial planning process is most easily done with robust planning technology.
The CFP Board requires compliance with these standards—for the whole firm, not just CFP® Professionals—under three distinct circumstances:
When you agree to provide, or provide financial planning, under a written client engagement agreement.
When, to act in the Client's best interests, you agree to provide, or do provide financial advice based on your client's personal or financial circumstances. Even if you're not providing formal financial planning, your financial advice might be necessary to honor your fiduciary responsibilities.
When your client reasonably believes you will provide, or have provided, financial planning. Anybody who markets themselves as a CFP® professional will be responsible for adhering to the new Code and Standards.
A Better Approach to Holistic Financial Planning: The First Two Steps Focus on Goals, Not Data
One of the most significant changes in the CFP Board's financial planning process outlines the way in which advisors must take a holistic approach to advice, even if they don't handle all aspects of a client's financial life.
The CFP Board revised the original first two steps in the planning process, "Establishing and Defining the Relationship with the Client," and "Gathering Client Data," and replaced them with "Understanding the Client's Personal and Financial Circumstances" and "Identifying and Selecting Goals." These newer steps focus less on the data and more on the client's overall financial goals. This encourages advisors to provide more valuable advice to clients through deeper conversations and closer relationships.
It's important to note that whoever is responsible for onboarding clients and gathering data now has a responsibility to ask clients about their high-level financial goals, regardless of whether they're directly managing the relevant assets.
Clients must understand how plan recommendations can best serve them in achieving their overall goals. This is increasing in importance as there's more focus on expanding what "goals" mean, as a client and advisor may understand them differently. Some clients may have never thought about "financial goals" before. It's the financial professional's responsibility to recognize this and potentially even help the client develop their own financial goals.
This is done through deeper conversations to learn more about the client, like their aspirations, hopes for their family, or hopes for retirement, and then helping the client understand that oftentimes, having life goals means needing to have a means to fund them. In addition to helping clients form or recognize goals, advisors can also help clients prioritize them based on what is most important to them.
The CFP Board emphasized this holistic approach because it wants advisors to focus on data gathering and goals conversations with precision, from the outset of financial planning. Their objective is to make certain advisors get a full view of the client's goals so that clients aren't receiving advice that isn't in their best interest.
That means asking clients questions about all aspects of their lives to make sure their financial and personal goals fit into a suggested strategy. For some advisors, this may require a shift in mindset when establishing relationships with clients. The conversation now must incorporate much broader topics than ever before.
A comprehensive, efficient client onboarding experience that focuses on clients' priorities, goals, what keeps them up at night, and their family make up, in addition to the financials, is an essential aspect of scalability as there are now steeper upfront requirements for planning.
Ethical Responsibility at All Client Touch Points: Compliance Extends to Everyone Involved in the Planning Process
The other fundamental change to the Code and Standards is the separation of the steps for building and presenting plans, which were previously a single step.
The CFP Board made this change because they recognize everyone in a firm may play a different role in the client engagement. One person might conduct financial plan development while someone else may be presenting the plan. Or the firm might separate the responsibility of gathering client data. If, for example, the person developing a financial plan is in compliance, but the person gathering client data doesn't ask the right questions, the entire firm is not in compliance.
Steps four, five, and six of the financial planning process outline precisely how advisors must develop, present, and implement financial plans, respectively. To follow these steps, firms need to place a higher emphasis on risk management, as well as explicitly documenting the planning process to clearly outline individual responsibilities.
Firms also have a responsibility to communicate effectively and transparently throughout the firm. Technology that allows for secure client collaboration across team members for transparency, plan change tracking, an interactive and engaging planning experience, and the ability to analyze multiple planning techniques and recommendations helps firms manage compliance efficiently in steps four, five, and six of the planning process.
The financial planning process reflects the reality that in today's advisory firms, the roles and responsibilities of planning are often segmented. Technically, CFP® professionals are the firm professionals who must comply with the CFP Board's regulations. But the new Code and Standards hold the firm itself accountable for compliance. This means firms need to ensure everyone involved in a client's financial planning workflow operates under the same guidelines as CFP® practitioners.
Monitoring Progress and Updating the Financial Plan
The seventh and final step in the CFP Board's financial planning process remains largely unchanged from the original six step financial planning process. On an ongoing basis, CFP® practitioners and firms must:
Monitor and update planning responsibilities
Monitor the client's progress
Obtain current qualitative and quantitative information
Update goals, recommendations, or implementation decisions
Adhering to these processes is most efficiently and effectively completed with a robust client portal. A client portal is a way for clients to be actively involved and empowered in their plan monitoring. It provides real time updates of their accounts through aggregation, allows them to communicate with their advisor right in their portal and share important documents.
The client portal also allows an advisor to track important changes in the client's life that would call for a revisit of their plan or for the advisor to take proactive action such as noticing their asset allocation is off.
Using a client portal in this way, firms can maintain compliance with the last step of the planning process, while building stronger relationships with clients.
Applying the Financial Planning Process Across the Client's Financial Lifecycle
Every client has unique needs depending on their personal and financial circumstances. What stage they're at in their financial lifecycle—whether they're just reaching the accumulation phase or nearly retiring—has a particularly large influence on what kind of financial plan they need.
While the seven-step financial planning process is set in stone, the resulting plans and planning actions taken are far from uniform. My colleagues Brandon Heid and Brett Tharp presented a CE webinar on applying the financial planning process at different stages of the financial lifecycle (CE credits not eligible for on-demand version). They guide viewers through the planning process and how it holistically addresses different needs for different clients.
Establishing Deeper, More Valuable Client Relationships
For some time now, the industry has been turning to financial planning to gain wallet share, build relationships, and better serve clients.
The CFP Board's seven-step process for financial planning continues to push advisors and firms in this direction, putting in place even more guidelines for advice that is in the best interest of clients.
To comply with the new financial planning process, firms need to put their clients' overall goals above all else. Working with clients to achieve what they truly want in life will keep firms in alignment with the CFP Board's mandates on how financial planning should be conducted. It will also help advisors develop stronger relationships and provide more value to clients—two things that can help firms achieve their own goals for growth.
Planning technology enables advisors to work through this 7-step process more efficiently, communicate more effectively, create trust with transparency, and support clients through all life's changes.
The CFP Board's updates reflect the future direction of the financial planning profession. Technology has become a major consideration in the process, as it plays a big role in achieving compliance, as has the client's personal circumstances. If you want to take a deeper dive on this topic, read our eBook Applying the Seven Step Financial Planning Process: Improving Outcomes and Driving Growth to learn more about the nuances involved in the changes at each step and how you can grow your business by using the financial planning process.
You may also be interested in...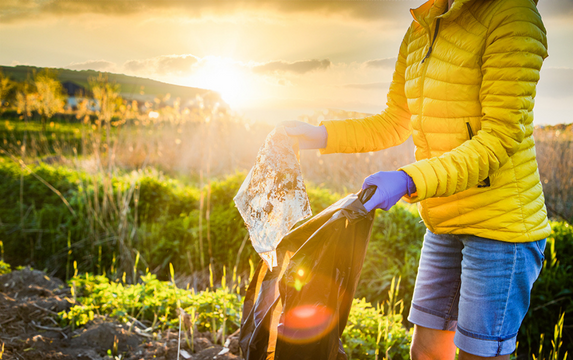 Despite the global and market upheaval over the past few years, millions of Americans have started investing. And 60 percent… Read More
How Does Your Client Experience Stack Up? Take the Assessment!
Only 26% of financial planners say their clients are highly engaged and motivated. Take this self-assessment to see how your client experience compares!
TAKE THE ASSESSMENT