The Elements of Exceptional Client Service
• Alex Rivera • December 22, 2020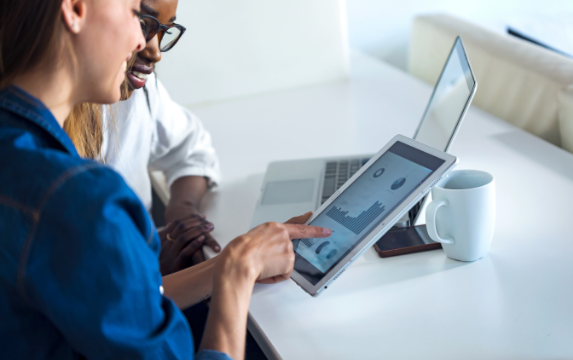 Research from Cerulli shows client satisfaction is higher than ever—80 percent of investors are satisfied with their current advisor, while only one percent are dissatisfied.1
Yet, the exceptional client service bar is getting raised continually for financial professionals. Investors are pursing personalized advice more regularly since the pandemic began, and desire honesty and dependability from financial planners.
However, what they're craving most from financial professionals are more transparency, and attention to their unique needs. Focus on those two areas drives excellent client service and satisfaction, making them essential to client retention.
Transparency Is the Foundation of a Great Client Experience
Cerulli's research shows 59 percent of households place transparency in interactions with financial planner as a top priority in choosing financial planner. They want nothing hidden from them. There are several ways to create transparency in your practice, including those below.
Increase interactivity in financial planning.
In times of financial uncertainty, like during this pandemic, clients desire regular collaboration with their financial planners. You can achieve that by offering ways for them to get access to their information 24/7 and participate in the financial planning process. Use tools like client portals to allow investors to consider different planning scenarios.
Use alerts and tasks to help increase communication.
Set up alerts based on personalized objectives for your clients that allow them to monitor the progress of their plan towards their goals. Provide financial news and education right in their client portals that keeps your clients informed.
Demonstrate data security.
Proactively proving your services are secure goes a long way to overcoming the trust barrier around data security. It shows you're listening to your clients information security concerns, further improving the transparency of the relationship.
Set and deliver on expectations.
Set expectations from the beginning, and deliver on them. When clients see you're consistently keeping the commitments you made to them, they'll be more inclined to trust your financial guidance and collaborate with you.
Offer a full suite of financial planning tools.
Clients have different needs at different stages of their financial planning journey. An easy-to-navigate client portal customized to investors' personal needs makes client engagement more straightforward. The technology embedded in client portals levels up with their needs, so you can incorporate clients into the financial planning process seamlessly.
Listening to Clients Fuels Everything
Listening to your clients is an essential part of any business's operations, informing everything from product development to sales and service. To delight your clients and offer them the best possible levels of service at your firm, try a few of these best practices:
Practice active listening
You can't hear your clients if you're talking. You appear impatient when they're expressing their desires and you interrupt with solutions. Active listening places your focus on the client. Listening until your client finishes also gives you all the information you need to serve their interests fully. So, remaining silent while your client finishes sharing their needs is essential to transparency maintaining honest, productive, and transparent communication.
Show patience and humility
While it can feel frustrating to work with clients who don't understand what they need or what you offer, you undermine your good intentions by moving too quickly. Also, failing to remain humble in offering guidance can be costly to client relationships. It's important to recognize that these relationships will advance over time and your sympathetic approach to their problems is a crucial aspect of their experience with your firm. Make conversations all about your clients, not offering quick solutions to their challenges.
Customize digital experiences
It's essential to make your clients as comfortable as possible when interacting with your firm and its technology. Show you've heard your clients and have developed a deep understanding of their needs by customizing your digital platforms to meet those needs.
Keep in mind the stage of your customer's financial journey, too. Younger clients want different digital experiences than older ones. Make sure you ask what their needs are when onboarding them, and then frequently throughout the financial planning process.
Focus on clients as people first
Few clients appreciate financial planners who focus more on providing deliverables than on them as humans. Even though you're the expert who has exceptional solutions to their challenges, sharing them the right way at the right time is how you'll promote transparency and trust in your relationships.
Finding the Right Technology to Facilitate Great Service
Clients tend to compare their financial planning experiences with the digital experiences they have every single day. This means that financial professionals aren't just competing against each other, they're competing against the most sophisticated companies in the world—the tech giants like Amazon and Google.
This is a high bar, but financial professionals with the right technology can support an excellent client experience with superior service.
Source:
1. "The Cerulli Report: U.S. Retail Investor Advice Relationships 2020 – Accentuating the Value of Advice." Cerulli Associates, 2020. October 1. https://www.cerulli.com/about-us/press/2020-october-us-retail-investor-advice-relationships
DISCLAIMER: The eMoney Advisor Blog is meant as an educational and informative resource for financial professionals and individuals alike. It is not meant to be, and should not be taken as financial, legal, tax or other professional advice. Those seeking professional advice may do so by consulting with a professional advisor. eMoney Advisor will not be liable for any actions you may take based on the content of this blog.
You may also be interested in...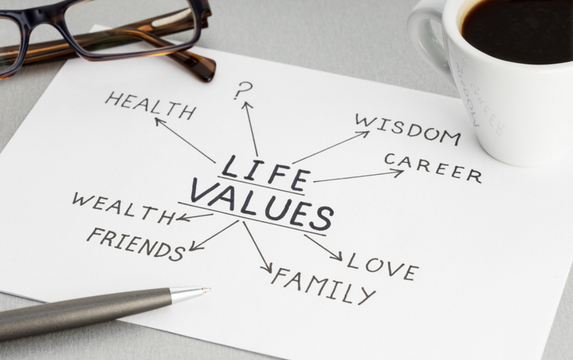 Holistic financial planning incorporates a client's total life and financial circumstances into their plan. The purpose is to go beyond… Read More
How Does Your Client Experience Stack Up? Take the Assessment!
Only 26% of financial planners say their clients are highly engaged and motivated. Take this self-assessment to see how your client experience compares!
TAKE THE ASSESSMENT