The Experience Stack: Using Financial Planning Technology for Client Engagement
• Monica Ruelas • April 30, 2020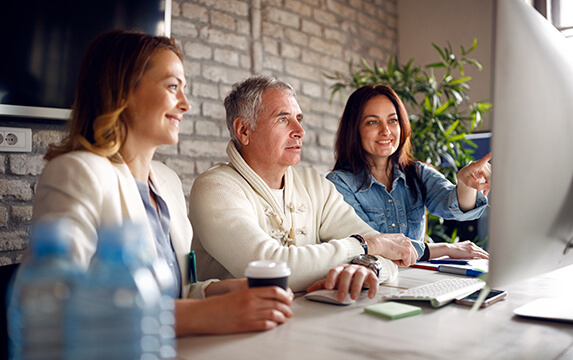 Updated on: November 17, 2021
An enormous opportunity exists for financial advisors to engage clients with actionable financial plans to grow planning revenues. A recent study from Kehrer Bielan showed that on average, only 20 percent of an advisor's clients have a financial plan1. The vast majority of clients are being underserved—firms and individual advisors can seize this opportunity to scale comprehensive financial planning and better serve their clients.
The best way to address this gap in planning lies in digitizing the client experience for growth and engagement through financial planning technology. While there are many ways to approach the digitization of advice, the most fundamental aspect involves building what we at eMoney call the "experience stack."
The Financial Planning Experience Stack vs. The Technology Stack
For the purposes of financial planning, a technology stack is a self-contained software ecosystem through which one delivers financial advice. An experience stack, on the other hand, is the next evolution of this concept—it's a highly integrated, streamlined system carefully built to curate an exceptional client experience.
Those who dedicate their efforts to building an effective experience stack position themselves for growth, as the client experience has become a primary focus for many firms. In fact, to build successful client relationships, 53 percent of advisors say offering exceptional client service is most important, while another 50 percent say delivering comprehensive financial planning is most important2.
The right experience stack empowers advisors to offer actionable, holistic financial advice, addressing all the needs of modern investors, in order to engage existing and prospective clients.
Choosing Your Experience Stack
There's no one correct way to invest in technology for your firm. But when you're building your experience stack, there are a few areas to focus on to get the best engagement with clients.
Be Mindful of Client-Facing Technology
The days of delivering 100-page financial plans are gone. The modern investor expects a digital experience with as much or as little involvement as they desire and clear direction around the actions they should take to move things forward. Seventy-seven percent of firms leverage an online client portal to address this concern3. By 2021, 84 percent of firms will leverage a client portal to let clients view their financial plans.
Whether you're already using a robust client portal or plan to invest in a new or better one in the near future, it's important to consider what you're putting in front of the client. Anything you show them should be self-explanatory in order to make plans more digestible. A client portal capable of serving the investors of today and tomorrow should clearly illustrate financial goals and how clients will achieve them. The most advanced portals even allow for clients to interact with their plan and pose different financial scenarios, helping advisors deepen client engagement.
Focus on Scalability and Personalization
A recent McKinsey report predicts that in 2030, up to 80 percent of wealth management clients will want access to advice in a data-driven, personalized, and consistent format4. They call this the "Netflixing" of advice.
Advisory firms have to balance client demands for personalized advice with business demands for scalable advice delivery. An experience stack with these capabilities will likely feature a common set of planning tools that advisors can use to deliver comprehensive financial planning services in a consistent format. This technology may then feature advanced data aggregation and deep integrations with other systems to pull in client's financial data for a more personalized advice experience.
There are different ways to personalize and scale financial advice, depending on how your firm leverages the technology available to them, but these are two essential considerations for your current and future experience stack.
Create a Simplified, Omnichannel Experience
The modern investor expects a modern experience. Advisory firms need to consider the value of creating an omnichannel experience—in other words, creating a consistent planning experience across all devices for all clients. While many are actively working on this, but industry wide, there is still room for improvement.
A recent study showed 55 percent of firms have a mobile-optimized website, 55 percent use video conferencing software, and 50 percent used mobile messaging apps to communicate with clients5. It's important to meet the client in the channel they prefer, but there are other ways of improving the digital experience. For example, the same study showed that only 32 percent of firms use electronic signature technology, 16 percent use fully digital account opening and onboarding, and only 11 percent of firms use website analytics to continuously improve their online experience. These are just a few examples. There are a wide range of tools available that allow advisors to simplify the client's involvement in planning.
Building an experience stack with these communication features and preferences in mind can help you curate a simple, omnichannel experience for your clients.
Financial Planning Technology Facilitates Engaging Experiences
Building an effective experience stack can help firms achieve better client engagement and assist in business development efforts. Putting the client's experience at the heart of the practice, and leveraging the right combination of technology to optimize this experience, is a future-proof way to evolve your service offerings.
While choosing an experience stack is a critical part of engaging clients, there are many other ways to do so. To continue learning on this topic, watch our on-demand webinar "9 Ways to Engage With Intent" to learn eight other ways you can engage current and prospective clients with financial planning.
Sources:
1. Dr. Kehrer, and Ms. Van Huele. "The ROI of Financial Planning: The Impact of Additional Planning on Individual Advisor Production," 2019
2. "U.S. Retail Investor Advice Relationships 2019: Scaling Personalized Advice." The Cerulli Report, 2019.
3. U.S. Advisor Metrics 2019: The Digitally-Empowered Advisor, Cerulli, 2019
4. "On the Cusp of Change: North American Wealth Management in 2030." McKinsey & Company, 2020.
5. "2019 Adviser Technology Study." InvestmentNews, 2019.
You may also be interested in...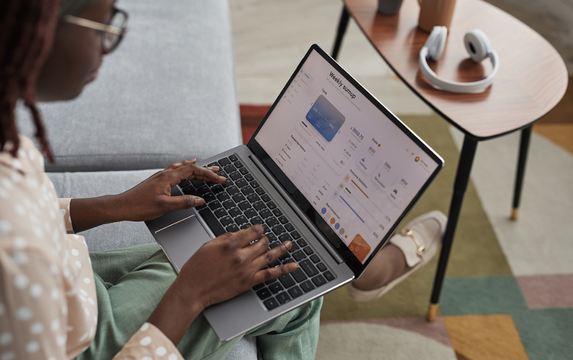 It would be difficult to create a holistic financial plan for any client without a full picture of their financial… Read More
How Does Your Client Experience Stack Up? Take the Assessment!
Only 26% of financial planners say their clients are highly engaged and motivated. Take this self-assessment to see how your client experience compares!
TAKE THE ASSESSMENT