The Financial Professional's Guide to Social Media Hashtags
• Valerie Rivera • March 11, 2021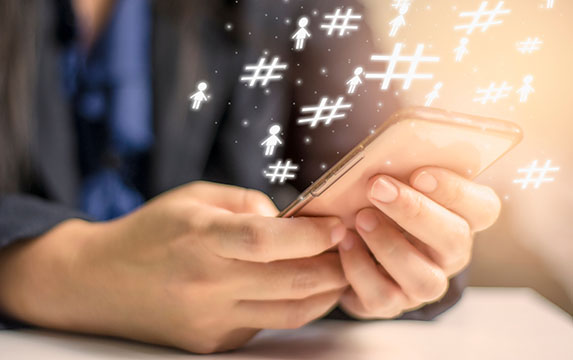 Updated on: November 19, 2021
Social media hashtags can be a game-changer when it comes to expanding your reach online. In fact, one study found that tweets including hashtags received double the engagement of those without.1
But using hashtags correctly is a fine art—one that, when mastered, can help you get in front of prospects and establish yourself as an industry thought leader.
What Exactly Is a Hashtag?
Hashtags are the go-to method for filtering conversations online. They began on Twitter, but have since spread to most other social media networks (Facebook, LinkedIn, and Instagram).
For example, Twitter users add hashtags to their tweets to tag a specific conversation topic. If you click on a hashtag, you will see an aggregate of all content tagged with that topic. This allows users to find new content about a topic of interest more easily and join the conversation if desired.
How Financial Planning Hashtags Can Help You
Using the right hashtags can give your post reach outside of your direct network. From a marketing perspective, the benefit of using hashtags is a lot like an ad or boosted social media post—except for free.
There are countless ways hashtags can increase the visibility of your business. Here are some ways hashtags add value to your social media presence.
Join the Conversation
Demonstrate your expertise by sharing your thoughts on relevant news using the appropriate hashtags. You can do this by posting your opinions or link out to a piece of content you've created about the topic. This will show that you're a thought leader in your field, which builds trust among your following and, in many cases, expands your network.
Find Out What Matters to Prospects
Check your social media feeds regularly and keep an eye on what hashtags your prospects use. When the time comes to reach out, you'll better understand their concerns and have a deeper insight into topics that matter to them. And if a prospect sees that you're contributing to the conversations they tag, they could be the first to reach out.
Refine Your Generational Marketing Strategy
Everyone is trying to market to Millennials these days. While Millennials and Gen Z are digital natives, many different generations utilize social media. Meet your different generational audiences where they are on social. Finding hashtags that speak directly to them will help further refine your generational marketing strategy. You can then easily tailor your posts to meet the concerns of the audiences you're tagging.
Expand Your Impact at Big Events
If you're attending a conference or industry event, increase your visibility by using the event's hashtag. Those who search for the conference hashtag can then easily spot your posts and potentially engage in conversation or visit your profile. Typically, conferences publicly display their hashtag on their website and other marketing materials.
Common Hashtag Mistakes
Social media hashtags are an extremely useful tool when done right, but there are ways to use them incorrectly. Avoid these common pitfalls when using hashtags:
Adding spaces or punctuation to hashtags. It won't work properly if you add spaces or punctuation. For example, if you're tweeting an article about saving for retirement, you'd use "#retirementplanning" instead of "#retirement planning!."
Not using in-line hashtags. Most people add hashtags to the end of their posts, which is perfectly acceptable. But when it makes sense, incorporate hashtags into a sentence. This creates a more streamlined reading experience and maintains the #authenticity of your post.
Using trending (but irrelevant) hashtags. Many social media platforms highlight the trending hashtags of the day. Don't use these hashtags when they're irrelevant to your content in hopes of gaining new followers. Instead, you'll put your post in front of the wrong audience and make your post look inauthentic.
Using too many hashtags. It can be tempting to use every financial planning hashtag imaginable to cover your bases, but more isn't always better. One study found that Twitter engagement dropped by 17 percent when tweets used more than two hashtags.2 While there's no set rule, you should focus on quality rather than quantity. Remember: You don't necessarily want your posts to reach the most people—just the right people.
Using a hashtag without context. Look at how a hashtag is used by others before putting it in a post. Some seemingly straightforward hashtags might have different meanings online. Using the wrong hashtag could place your post into conversations that are inappropriate or irrelevant.
Losing sight of the content. When it comes to gaining traction on social media, there's no replacement for great content. Using hashtags thoughtfully boosts your visibility and helps you target the right audience, but to stand out, your content needs to be personable, insightful, and helpful.
Picking the Best Financial Planning Hashtags
Selecting the most relevant hashtags will give you the best returns. But sifting through all of the potential hashtags that you can use might feel overwhelming.
If you have a list of hashtags to choose from and need help narrowing them down, here are some questions you can ask:
What topic am I addressing in this post?
What audience do I want to reach with this post?
Is this post relevant to a specific financial planning niche?
Is my geographic location relevant to this post?
Am I attending an event or discussing a specific event in this post?
Take these factors into consideration and you might find selecting the right hashtags to be more intuitive than you originally thought.
Want to get the most out of your digital marketing tactics? Sign up for our free six-day email course "Understanding the Customer's Journey and Decision-making Process" to learn how the digital marketing funnel works and tips on how to integrate this knowledge into your digital marketing strategy.
Sources:
1. "2021 Twitter Cheat Sheet To Increase Engagement." Linchpin SEO, 2020. October 12. https://linchpinseo.com/infographic-twitter-tweet-cheat-sheet/.
2. Linchpin SEO, "2021 Twitter Cheat Sheet To Increase Engagement."
DISCLAIMER: The eMoney Advisor Blog is meant as an educational and informative resource for financial professionals and individuals alike. It is not meant to be, and should not be taken as financial, legal, tax or other professional advice. Those seeking professional advice may do so by consulting with a professional advisor. eMoney Advisor will not be liable for any actions you may take based on the content of this blog.
You may also be interested in...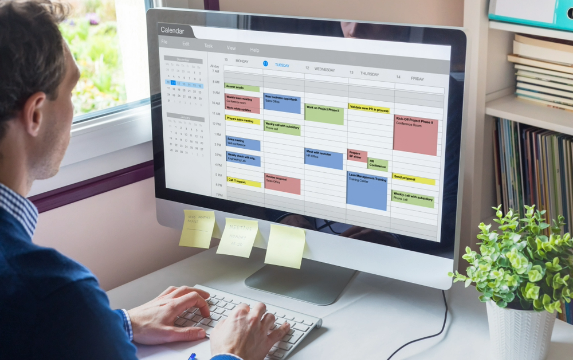 If you can't beat the bots, join them. That's the common view among forward-thinking advisors who are using artificial intelligence… Read More
Couples & Clashing Values: A Practical Guide
Download our latest eBook and get practical strategies for navigating money conflict between couples.
Download Now