5 Ways You Can Market to Millennials
• eMoney Communications Team • November 30, 2016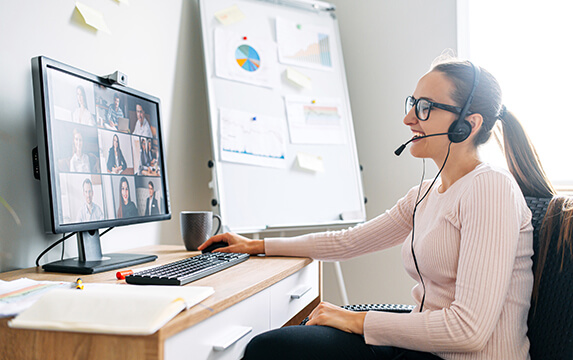 Known for their desire for workplace flexibility and a propensity to take advantage of new career opportunities pretty frequently, millennials have certainly created quite the reputation for themselves.
As the largest generation in the U.S. workforce, there's absolutely no way your business can avoid millennials if you plan on being successful now and into the future. But can catering to this notoriously "penny-pinching" demographic really be worth it?
Well, according to a recent study conducted by Facebook ("Millennials + money: the unfiltered journey") that reviewed data from people ages 21-34 with entry to mid-level salaries in the U.S., the numbers tell quite a different story from the stereotypes that label this group as one to be avoided.
As the most educated generation to date, millennials tend to have slightly different priorities when it comes to financial planning than past generations. Despite the fact that their two most important financial goals are to pay off student loan debt (43%) and save for the future (38%), they're still financially minded.  Let's take a look at the facts.
Although millennials are more likely (1.6x) than Gen Xers/Boomers to have no investments whatsoever, they're also 1.4x more likely to say their lack of knowledge is preventing them from investing. And remember, this is a generation that witnessed one of the most significant recessions in modern times and may have even seen their parents lose a sizeable portion of their worth. Still, millennials stand to inherit $30 trillion from their parents. Together, these facts suggest there is an opportunity–through education and a planning-led approach that emphasizes long-term goals–to convert hesitant millennials into valuable long-term clients.
Take it from me—a stubborn millennial—advisors can and should break through to this market. So use the tips below and give it a try, I think you'll see that the results will be worth it over time.
1. Pique their interest and show them what matters
Considering that paying off debt is the #1 near-term goal for millennials, providing advice on strategies that address debt and removing or reducing any barriers to entry like minimum asset requirements, are key to providing value upfront and help continue the conversation.
2. Make it mobile
Putting forth the effort to enhance and update platforms millennials use the most, like your firms' mobile presence, is absolutely crucial. Whether your firm uses an app or a mobile website, make sure the experience is pleasant, that it's easy for millennials to access and manage their finances, and incorporates some type of visuals (photos, videos, data visualization) to increase engagement.
[eBook: Why the Experience Matters]
3. Rehabilitate the idea of credit
57% of millennials say cash is king. But credit is also important. Although hesitant to rack up more debt than they already have, millennials need to understand that a strong credit profile is a valuable asset for their future. Advisors should show millennials that credit, when used responsibly, will ultimately help them accomplish their goals.
4. Emphasize that complex financial plans are more than just a click away
Much to my, and every millennial's dismay, not everything can be found through a quick Google search. Financial planning is a complex process that is best done under the guidance of a financial professional—but it's also the best approach to plan for future financial security.  Here's a bonus: it's even better when that financial professional leverages interactive technology. By using financial technology to provide a real-time view of their financial life, you're giving millennials what they crave: on-demand access, aggregated views of their financial assets, and a commitment to staying in front of tech trends.
5. Roll out a loyalty or rewards program
Yes, millennials like being rewarded. But who doesn't, honestly? And much like airline reward programs and mobile apps like Starbucks and Open Table, rewarding loyalty can go a long way to achieving client retention. For example, occasionally negating a fee when the situation is appropriate is a great way to show your clients you appreciate the time they've spent with your firm. The idea of loyalty rewards can even draw interest from prospects and keep existing clients with you for a lifetime.
Incorporating some or all of these practices into your business will not only show that your firm understands what's important to millennials, but that you're also prepared and willing to continually adapt to generational changes.
You may also be interested in...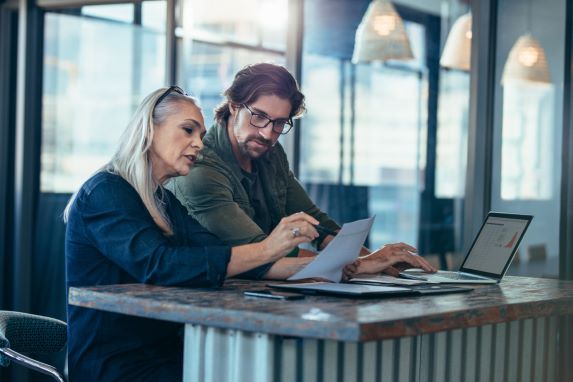 In part 1 of a 3-part series, you'll see how financial planning and marketing work together to grow your business,… Read More
Webinar - Financial Planning During the COVID-19 Economy - 1 CFP® CE Credit
Join us as we discuss how clients can maximize their use of savings and investment vehicles to meet their financial goals in the COVID-19 economy. Thursday, February 4th, 2021 from 2:00 p.m. ET
REGISTER NOW
Webinar - Financial Planning During the COVID-19 Economy - 1 CFP® CE Credit
Join us as we discuss how clients can maximize their use of savings and investment vehicles to meet their financial goals in the COVID-19 economy. Thursday, February 4th, 2021 from 2:00 p.m. ET
REGISTER NOW