The Hybrid Model of Financial Planning for Broader Engagement
• Connor Sung • September 20, 2022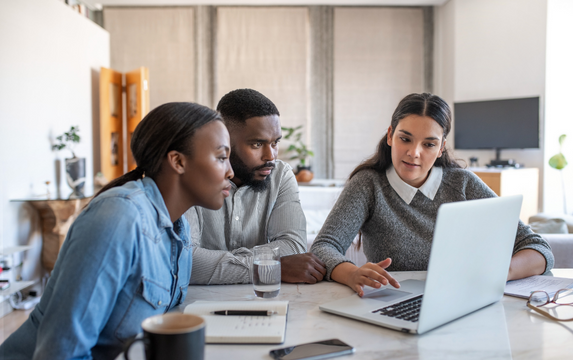 Even with the wide availability of digital planning and advice tools, people still need—and demand—a human touch when seeking financial guidance.
Our research1 sampled U.S. households and found that 80 percent of consumers have accessed digital financial advice through personal finance apps. But the lack of personalization and affordable direct connection to a financial professional within these digital solutions has left six in 10 of these consumers dissatisfied.
This is only becoming more true as consumers seek out more holistic financial advice. They want financial planning that addresses highly personal aspects of their lives, including their life goals, family dynamics, health, and well-being. But again, they don't want this generalized holistic advice in an app alone. We found nine in 10 still want a human being to guide them through the most important decisions of their financial lives.
Savvy financial professionals are tapping into this trend. They are partnering with technology to provide an engaging, collaborative, and personalized client experience. This has led to the rise of the hybrid service model to financial planning.
Balancing Technology and Human Interaction for Advice Seekers
The majority of investors want personal financial advice but, more than that, they want to be able to interact with their own advice, collaborate with their financial professional, and be involved in their own journey.
We found this is true for both younger and older generations of investors. Rather than the "do it yourself" attitude of some young investors who prefer digital advice, or the "do it for me" attitude of experienced investors who prefer a human relationship, we found that most consumers are seeking a "do it with me" approach for both goals-based and long-term planning needs.

The market of investors seeking this "do it with me" approach is currently underserved. In order to engage these investors, financial professionals should seek to pair their advice with digital tools to create this collaborative experience.
Partnering with Technology to Enhance the Client Experience for Advice
Using technology throughout the client journey helps keep financial plans personalized and dynamic, and optimizes the client experience every step along the way.
Digital Onboarding and Data Aggregation
Onboarding is your first opportunity to engage a new client. It's a key milestone for establishing trust in the relationship and gaining a holistic and organized view of the client's life.
An open text box or digital list may be just what they need to uncover what planning advice they require. Digitally-led questionnaires allow the client or prospect to reflect on their situation and share more information beyond their immediate financial needs.
Providing access to digital account aggregation also gives the client an opportunity to get engaged in the process, which is mutually beneficial to the planning process. When clients connect their financial accounts into an aggregated view, they may start to observe how each financial decision affects the whole. For example, this could give them a new perspective on their spending habits or goal prioritization.
The financial professional is also learning more from the aggregated view of a client's financial life. This helps you to create a more personalized plan that grows with them and accurately reflects their financial reality with their aspirations.
Digital tools with automated data aggregation also help eliminate manual data entry and streamline the planning process, enhancing overall engagement.
Collaborative Platforms and Client Portals
A digital platform can also serve as the "base" for collaboration. Planning in mobile apps and client portals, for example, offers the client a real-time and holistic picture of their finances, as well as an interactive way to answer their own questions. These tools make it quite easy for households to manage their situation together, or for a client to include family members along the way.
With the financial professional and client working from the same playbook, so to speak, these platforms provide transparency to build the relationship. This transparency can facilitate tough conversations a client may not want to initiate and gives both you and your client the opportunity to make changes to a plan or update goals.
In addition, client portals and personal websites also improve efficiency in the planning process, helping you anticipate client needs, add value, and improve outcomes through planning.
By using client portals as a means to enhancing the client relationship, you can provide a hybrid approach that builds client engagement and makes your financial advice more successful and more profitable.
Investing in Your Business and Your Clients' Fulfillment
Leveraging technology as part of a hybrid advice model can create collaborative, interactive experiences that keep your financial advice personalized, actionable, and engaging for new and seasoned investors.
According to Capgemini, firms that find balance in how they use technology and human interaction see the highest success and client fulfillment rates.2 Their recent analysis of top wealth management trends found that hybrid advice models enable firms to cost-effectively engage with a broader client base and boost revenue.2
As technology becomes a bigger part of the financial advice industry, it's important to understand how technology can act as a partner to help you improve your client relationships. The human element of planning is still necessary, but the way forward to scaling your advice is uniting both personalization and technology to bring financial peace of mind to more people. To learn about this market opportunity for financial professionals, read our eBook, Bringing Planning to More People.
Sources
1 eMoney 88 Million Consumer Research Study, April 2022, n=1,616.
2 "Wealth Management Top Trends 2022, Drivers, Opportunities, and Risks Shaping Financial Services," Capgemini, 2021.
DISCLAIMER: The eMoney Advisor Blog is meant as an educational and informative resource for financial professionals and individuals alike. It is not meant to be, and should not be taken as financial, legal, tax or other professional advice. Those seeking professional advice may do so by consulting with a professional advisor. eMoney Advisor will not be liable for any actions you may take based on the content of this blog.
You may also be interested in...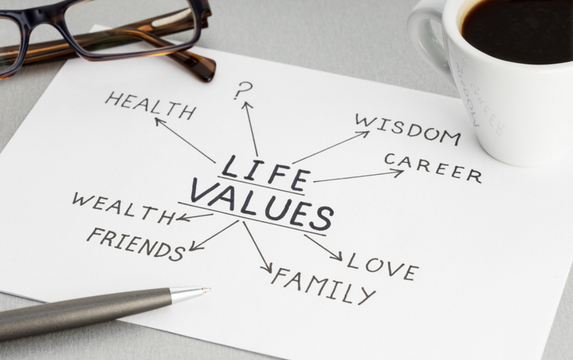 Holistic financial planning incorporates a client's total life and financial circumstances into their plan. The purpose is to go beyond… Read More
How Does Your Client Experience Stack Up? Take the Assessment!
Only 26% of financial planners say their clients are highly engaged and motivated. Take this self-assessment to see how your client experience compares!
TAKE THE ASSESSMENT