The Importance of Data Aggregation Tools in a Virtual Work Environment
• Scott Cognato • January 12, 2021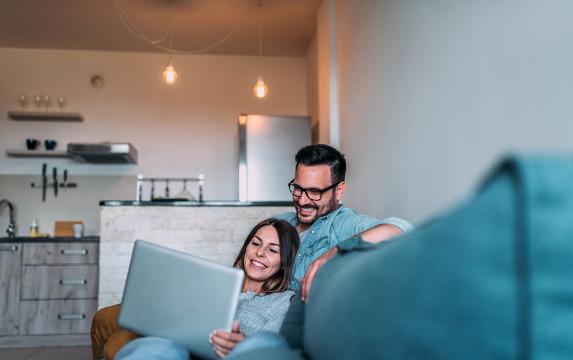 Updated on: July 29, 2021
The pandemic has propelled us into a virtual-first world, accelerating the need for firms to move to fully digitized operations. Research by Celent1 shows that as your clients commit to staying at home, they expect your digital technology to be exceptional. Despite your staff staying home, too, clients expect seamless onboarding and remote communication to get prioritized.
While economic uncertainty may tempt you to trim IT costs, this is one area where you should invest to ensure client needs get met with limited manual intervention.
Account Aggregation Comes to the Forefront
Clients want easy-to-use wealth management portals that organize their data in one place, fueled by robust data aggregation engines that make the onboarding process as smooth as possible. Firms will continue to invest in these capabilities as bringing on new business in a virtual world is urgently needed—even when in-person operations resume; however, the ability to easily onboard clients can be a differentiator.
Celent research shows that over the next three years, a top priority for wealth management firms' IT spend will be developing fully digital onboarding capabilities.
It's one of the three primary areas, along with document management and cybersecurity technologies like digital ID verification and biometric authentication, where firms will commit nearly $7.5Bn of new tech spend. They predict by 2023, about 58 percent of IT budgets will get allocated to external software and services related to digital onboarding and the security applications that support it.
Improved Onboarding Experiences May Support New Opportunity Growth
Ensuring a smooth onboarding experience in a remote environment for your clients can support firm growth by improving the client's overall experience. Aite research shows firms must address pandemic-related technology gaps in client onboarding. That includes eliminating the need for manual intervention since staff is unavailable to upload client documents to their wealth management portals.
Aite's study further shows firms that invest significantly in digital onboarding tools will withstand the current business environment better than others. For new clients, minimal friction in digital onboarding marks a strong start to the relationship. It shows your firm's robust digital capabilities and the relative ease of working with you. Streamlining the ability for existing clients to bring in new assets for management reinforces your value and encourages them to share data with your firm.
Uncertain Times Call for More Personalized, Holistic Advice
Assuring clients they're still on track to meet their long-term financial goals is essential for reducing anxiety about short-term market performance. Stephanie McElheny, President of Wealth Planning, Aspen Wealth Strategies, recently wrote about the impact that Monte Carlo analysis has on relationship-building efforts in volatile markets.
They use a Monte Carlo analysis because it's a metric that determines a plan's success probability and demonstrates to clients how changing investment markets may affect their plans. It's now how they start their meetings with clients.
They've found using this approach to showing clients quickly what they need to know about their financial plans reduces their concerns. The firm encourages financial planners to be ready to have earnest conversations about the aspects of their financial plans most important to clients during the pandemic to put their minds at ease.
That's because the Monte Carlo analysis runs multiple scenarios—both positive and negative—using client data amassed in their portal. Clients then see the ways market uncertainty is already incorporated into their plan, and how they can still find success in reaching their financial goals.
But beyond any planning technique, more personalized advice depends on a firm's ability to aggregate all a client's financial information into a single view. Having access to all this information is the foundation of holistic planning.
When you have all of a client's information available, including held-away assets, you can use techniques like Monte Carlo analysis more effectively. More client information yields more accurate plans that are personalized to that client's unique situation.
With powerful data aggregation capabilities, you can collect all of a client's financial information to give them a clear and accurate look into how their plan performs in many market conditions. You can more effectively account for both personal and financial goals in order to serve them more comprehensively at a time when it's needed most.
Data Aggregation Tools Keep Your Firm on Track
Financial planning traditionally has been a high-touch service, where clients are used to engaging with planners face-to-face. Firms have relied on manual intervention by staff to keep client data uploaded and updated on their wealth management portals.
The pandemic has drastically altered this business model, and will for the foreseeable future. Not only do clients work remotely, but firm employees are working from home as well without the ability to manually help clients add information to their portals.
Digitalized data aggregation, which eliminates manual intervention, is important for enhanced client experience. It's now also essential for growth in a fully remote working environment.
To help keep your firm growing, learn about how eMoney data aggregation tools can help your firm bridge the pandemic-driven technology gaps in client onboarding with fully digital onboarding.
Sources:
1. Aamir, Aawad, Andrew Schwartz, and Neil Sheehan. "Wealth Management Technology Forecast 2020-2023: A Guide for Navigating Uncharted Waters: US Edition." Celent n.d.
2. "COVID-19: Challenges and Opportunities in Financial Services." Aite Group, 2020. March 1.
DISCLAIMER: The eMoney Advisor Blog is meant as an educational and informative resource for financial professionals and individuals alike. It is not meant to be, and should not be taken as financial, legal, tax or other professional advice. Those seeking professional advice may do so by consulting with a professional advisor. eMoney Advisor will not be liable for any actions you may take based on the content of this blog.
You may also be interested in...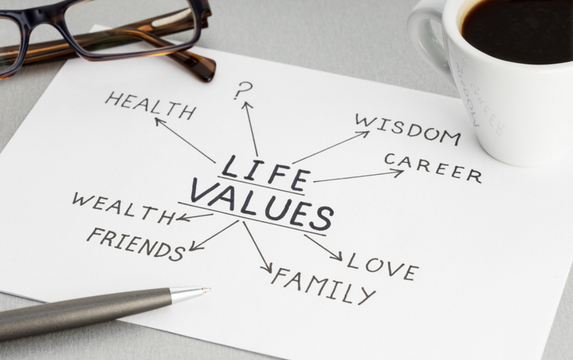 Holistic financial planning incorporates a client's total life and financial circumstances into their plan. The purpose is to go beyond… Read More
How Does Your Client Experience Stack Up? Take the Assessment!
Only 26% of financial planners say their clients are highly engaged and motivated. Take this self-assessment to see how your client experience compares!
TAKE THE ASSESSMENT