The Role of Artificial Intelligence in Financial Planning
• Nick DiLisi • November 1, 2023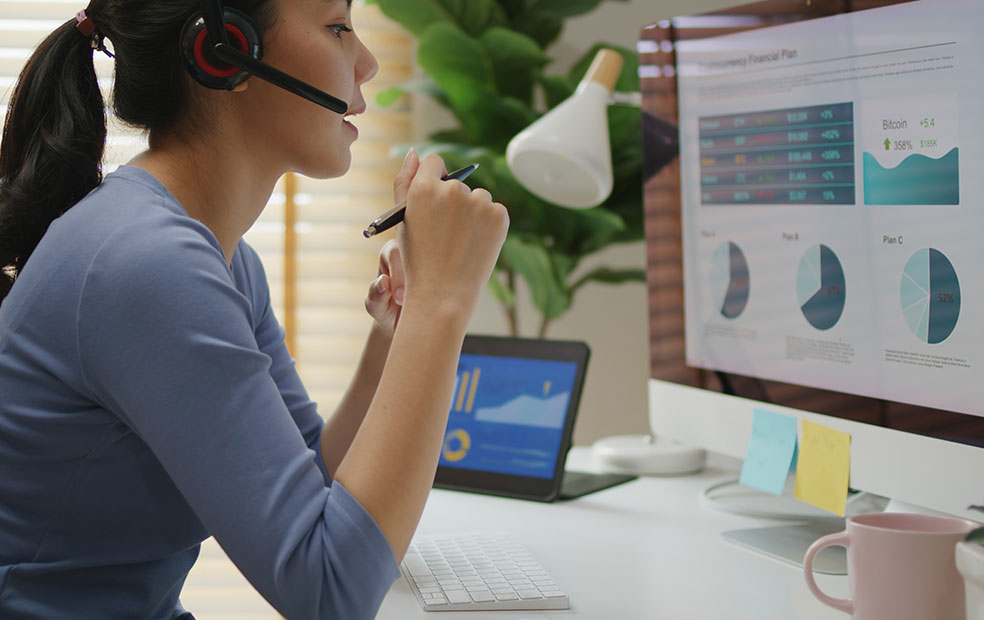 Artificial intelligence (AI) has garnered outsized attention as of late with the launch of ChatGPT and other generative AI platforms. It's led many in the financial planning industry to ask how AI will impact financial advice.
While there are many misconceptions, the truth is there are a variety of ways AI technologies will impact advisors. There are also ways that machine learning (ML)—a subset of AI—has been quietly supporting financial planners for years.
To understand AI in financial planning, it's important to look at its applications today and in the future, as well as the ethical considerations of adopting this kind of technology.
The Role of AI and ML in Planning Today
In financial planning technology, ML is everywhere, and you're probably using it regularly without even realizing it.
For example, the eMoney platform uses machine learning technology for enhanced transaction categorization. This is a feature that recently launched, and while users—for the most part—won't see a huge difference, it enables the addition of new transaction categories. Identifying and categorizing transactions has been notoriously difficult in financial services, and machine learning technology proved to be the best way to overcome this difficulty.
Even concepts as simple as fuzzy pattern matching are a type of machine learning. An example of this would be when you're typing in the name of a financial institution in order to connect accounts and you misspell the name but the platform still finds the correct institution.
None of this is to say that AI is radically transforming financial planning today. They are just two examples of how ML can be applied in simple, practical ways to improve planning experiences.
The Future of AI and Financial Planning
A common argument against AI in general is that it will replace professionals by automating the work they do. However, we know how necessary the human element is for a successful and personalized planning experience.
AI technologies like ML will never replace advisors or do planning for them. Still, they will make financial planning software an even more intelligent partner for advisors of any level of expertise by enhancing planning efficiency and expanding planning knowledge.
For less experienced advisors, ML planning technology will lower the barrier to entry by shouldering the burden of understanding advanced planning techniques. It won't turn anyone into a financial planning expert, but advisors with basic planning knowledge can one day use ML capabilities to create more complex and reliable financial plans efficiently.
For more experienced advisors, ML technology can also help broaden their expertise. For instance, if you specialize in tax planning but want to expand your services to clients looking for estate planning, your software will be able to help you understand the nuances of specialized planning techniques you may be less familiar with.
Taking a Responsible Approach to AI
As the financial industry continues to embrace AI and evolve its planning tools, financial advisors are taking steps to use these technologies responsibly while protecting their clients' interests.
Here are some of the most pressing ethical considerations when it comes to AI, for both technology providers and users.
Data Privacy, Security, and Compliance
You understand the importance of safeguarding client data. By using technology that employs robust cybersecurity measures—including encryption, multi-factor authentication, and secure cloud storage—you can protect your clients' sensitive information from unauthorized access. It's just as important to ensure the company you're working with does not own or use your data for purposes other than the stated business purpose. There are companies out there who will sell data or use it in other ways, so be sure to ask your vendors about their data privacy stance.
Third-party Vetting
Before implementing a new planning tool, be sure to evaluate it for ethical considerations. Choose AI platforms that prioritize fairness, transparency, and accountability. This includes avoiding AI systems that might introduce bias or discrimination into their decision-making processes.
Data Consent and Transparency
Before entering your clients' data and private information into your planning technology, seek explicit consent from your clients to use their data in AI-driven processes. Maintain transparency by explaining how AI is used and its potential impact on financial planning decisions.
Robust Risk Management
Acknowledge the risks associated with AI, develop comprehensive risk management strategies, and plan for contingencies in case AI systems fail or produce unexpected results.
By safeguarding client data, adhering to ethical AI development principles, and prioritizing transparency and risk management, both technology providers and users will reap the full benefits of AI technology as it starts to impact financial planning.
DISCLAIMER: The eMoney Advisor Blog is meant as an educational and informative resource for financial professionals and individuals alike. It is not meant to be, and should not be taken as financial, legal, tax or other professional advice. Those seeking professional advice may do so by consulting with a professional advisor. eMoney Advisor will not be liable for any actions you may take based on the content of this blog.
You may also be interested in...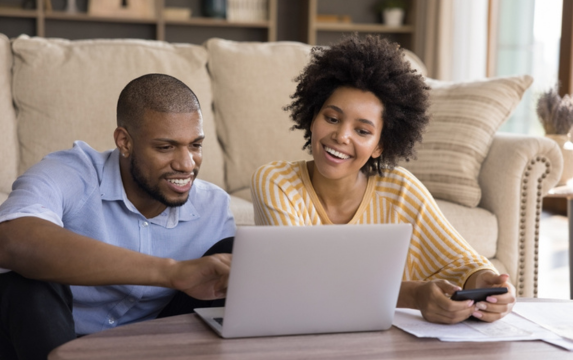 Last year eMoney conducted research to learn more about where advisors and their clients stood on how they define financial… Read More
eBook: From Portfolio Manager to Planner
Download our latest eBook and learn how to use the data you already have to evolve your business and client relationships.
Download Now