The Role of the Retirement Advisor in Employee Financial Wellness
• Paul Vieira • May 3, 2022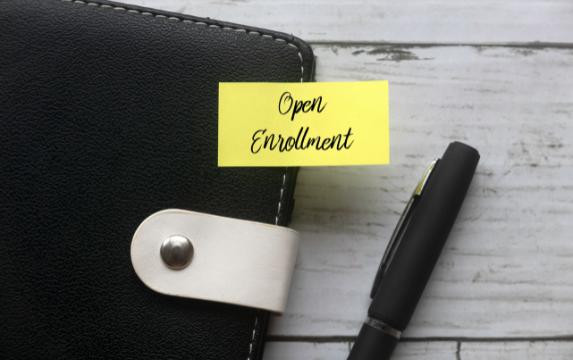 Updated on: August 17, 2022
When it comes to workplace financial wellness, retirement advisors know that they can help ease the financial stress of the employees they work with. And the potential of that opportunity is closely tied to the level of employer engagement throughout the journey.
In a recent survey with over 500 respondents, eMoney found that 91 percent of employers believe that offering their employees financial wellness support is important, yet only 33 percent do so.1
The survey also revealed that employers who currently offer a financial wellness program, as well as those who say they are likely to in the future, have high expectations for the financial professionals with whom they partner.1
Employers' Financial Wellness Expectations for Retirement Advisors
Whether they provide a financial wellness program or plan to in the future, almost all of our survey respondents said their financial advisor is currently or should be involved in their programs in some way.
Most indicated that their advisors played an important role in working through program options (55 percent) and helping with selection (68 percent), but a gap—and therefore an opportunity—arose during the implementation phase where only 4 in 10 reported that their financial advisor helped with this process.
Beyond the expectation of selection and implementation, we asked employers about the level of involvement they expect from a financial wellness program provider. While expectations were lower among those who do not currently have a program, there is a general expectation of support when it comes to providing marketing materials (75 percent), driving employee engagement (61 percent), offering customer support (75 percent), and when needed, access to coaching from the financial professional (79 percent).
We also found that financial professionals have an opportunity to be more proactive when it comes to raising employers' awareness of financial wellness programs. Most companies learned about them on their own, mainly from internet searches (43 percent). Only about one in five found out about a financial wellness program through provider outreach.
Benefits Selection Decision-making Process
Because financial wellness is becoming a more prominent offering in company benefits packages, we wanted to understand more about employers' benefits selection decision-making processes. What we found will help financial professionals with the timing and approach of their conversations with companies about the financial wellness services they offer.
We learned that over half of employers investigate new benefits packages at least every two years, with 29 percent looking every year and 32 percent doing so every two. We also learned that two-thirds have a set budget before selecting which benefits to offer, while the rest select benefits and then seek approval for the funds to pay for them.
When we asked employers about the timing of their benefits decision-making process, we learned that companies tend to start thinking about benefits early in the year, but final decisions aren't made until later. As for the length of time it takes, 77 percent of respondents said they take one to three months to decide about new benefits.
The employers we surveyed also tend to think about financial wellness benefits as being part of retirement benefits, as they indicated that they prefer to make decisions about these offerings together. And companies that offer financial wellness programs are more likely to have a robust benefits offering for employees compared to those who do not offer financial wellness programs.
Engage Employers in the Financial Wellness Program Conversation
Retirement benefits are a big part of employee financial wellness but they're just a piece of the larger wellness picture. As employers begin to explore financial wellness programs for their employees that go beyond providing retirement benefits, financial professionals are uniquely positioned to serve as a resource.
While companies may understand the importance of implementing a financial wellness program, their leaders and decision-makers may not know where to start. Retirement advisors are the ideal partner to walk them through the process.
Becoming more involved in the financial wellness space begins by offering a financial wellness program that engages employers to ensure their commitment. Since employers act as the gatekeepers to these benefits, a robust product offering, as well as a dedicated education effort, are important for success. Learn what specific metrics your employer partners want to improve and be sure to offer a program that provides actionable data that addresses them while ensuring better employee financial outcomes.
And even after your financial wellness program is established, remember that many companies want to re-examine their benefits packages every one to two years. Be proactive in reminding leadership about why financial wellness is important so they can continue to champion the program.
Employers have a vested interest in creating a workplace that fosters a sense of financial well-being. The employers we surveyed who have financial wellness programs in place say their employees are happier, more productive, and stay longer. They've also seen evidence that their program has helped their employees better prepare for retirement and feel financially prepared for the future. As a financial professional, you can be a valuable resource to help them launch and implement a robust plan that's tailored for their workforce.
Learn More!
To learn more about a tool that can enhance your financial wellness offering watch our recent webinar about Incentive®, the eMoney financial wellness app.
DISCLAIMER: The eMoney Advisor Blog is meant as an educational and informative resource for financial professionals and individuals alike. It is not meant to be, and should not be taken as financial, legal, tax or other professional advice. Those seeking professional advice may do so by consulting with a professional advisor. eMoney Advisor will not be liable for any actions you may take based on the content of this blog.
Source:
1 eMoney, Plan Sponsor Financial Wellness, January 2022, n=509
You may also be interested in...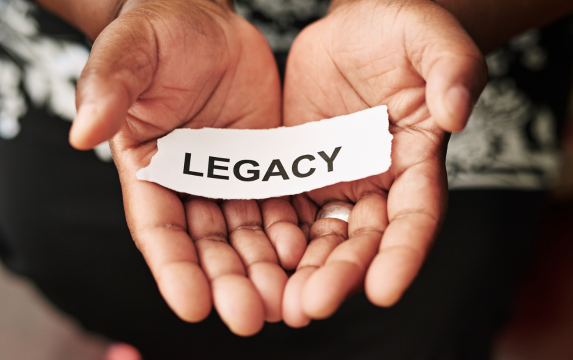 As a financial professional, you are likely aware of what the media is calling the Great Wealth Transfer—where $84 trillion… Read More
Couples & Clashing Values: A Practical Guide
Download our latest eBook and get practical strategies for navigating money conflict between couples.
Download Now