The Value of a Robust Client Portal in Financial Planning Relationships
• Celeste Revelli • January 21, 2020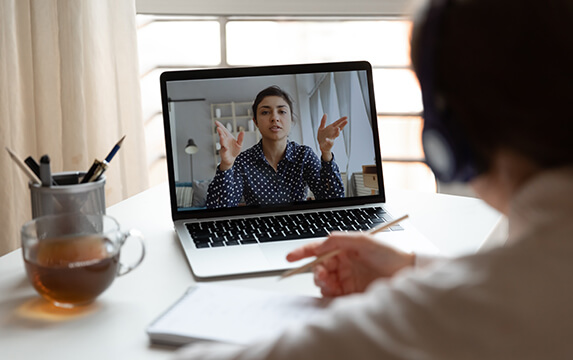 Updated on: June 15, 2022
Don't you just love it when a plan comes together?
After you've synthesized all of your client's financial information, goals, and constraints into a realistic financial plan? When they've signed off on it, and you can tell they're invested on a deeply personal level in making it happen? And everyone's pulling in the same direction?
There's a great deal of orchestration required in getting a plan established to this degree and then keeping it on track. Obviously, part of the long-term success of a plan hinges on your client's ability to fulfill their financial obligations—whether that's budgeting, saving, limiting withdrawals, or other commitments. It stands to reason, then, that these markers of planning success should be shared between your client and you in a dynamic way. This is where a client portal for financial advisors—any online interface that enables clients and advisors to share information—can serve as a bridge in the advisor-client relationship.
The features and capabilities of different client portals vary widely—some are basic tools, while others are highly customizable. A client portal's features will help determine how effective it can be as an interface for collaboration, communication, and efficiency enhancement.
The Client Portal Is a Window into Your Financial Planning Software
Advisors clearly already understand the utility of client portals. Financial Planning Magazine's 2019 Tech Survey found that 89 percent of surveyed advisors use a client portal, making it the third most widely adopted advisor technology tool after financial planning software (96 percent) and CRM programs (95 percent), and ahead of portfolio management technology (83 percent).
It's worth focusing for a moment on the fact that financial planning software is the most ubiquitous advisor technology tool. For planning-led relationships, a client portal needs to deliver on the purpose identified at the outset: as a shared interface for tracking plan progress­. In this sense, a client portal—if integrated effectively—serves as a window into the work you conduct with your financial planning software.
With 89 percent of advisors already employing a client portal, the real question is whether your particular tool offers a utility-maximizing combination of features and flexibility. Let's look at a few important features:
Account Aggregation—No one gets any joy from logging into multiple bank and brokerage account providers, and then manually calculating net balances, just to get a picture of their current financial state of affairs. Account aggregation lets clients connect and consolidate their account information for a comprehensive up-to-date look at their finances through the client portal.
Goal Tracking­—If account aggregation gives clients a look at their current financial picture, then goal tracking puts that picture into a longer-term context. Goal tracking is a configurable feature that advisors and clients can use to set and track progress toward multiple financial goals, and may have a budgeting aspect as well.
Document Storage—A single, secure storage and point of access to all of a client's important financial, legal, and planning documents is a self-evidently useful feature. And while no one spends much time thinking about data security until a new major hack ends up in the headlines, it is an important point of concern for clients and prospects. Apparently, only 7 percent of high-net-worth investors strongly believe that their financial information is safe online, and affluent older investors are half as likely as their millennial counterparts to feel very confident in data security. Periodic testing, multi-factor authentication, and encryption can all increase the robustness of data security measures.
Registration and Onboarding­—The client portal can help automate the client onboarding process if it supports self-registration. This feature enables advisors to collect important introductory information and gives clients an opportunity to familiarize themselves with the interface in a time-efficient way.
Activate the Client Experience
There's a genuine sense of accomplishment that comes from seeing all of the effort you put into the client relationship come alive as the gears of their financial plan begin spinning. A truly useful client portal will provide the right interface to make sure clients can be fully engaged and active participants in the planning process.
But as powerful as a client portal can be—offering a real-time, comprehensive, personal financial picture—clients need guidance about how to maximize the utility it can provide. That may need to unfold over time through multiple modes of education and training.
Once you've nailed down the basics, a client portal will help facilitate more productive dialogue with your clients and have a positive bearing on where you steer the planning process with your clients.
To see how a powerful portal can transform your client relationships and keep you at the forefront of digital trends, check out the cutting-edge eMoney client portal.
You may also be interested in...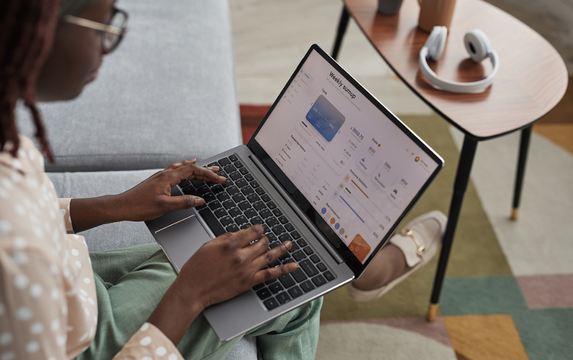 It would be difficult to create a holistic financial plan for any client without a full picture of their financial… Read More
How Does Your Client Experience Stack Up? Take the Assessment!
Only 26% of financial planners say their clients are highly engaged and motivated. Take this self-assessment to see how your client experience compares!
TAKE THE ASSESSMENT