Understanding the CFP Board's New Psychology Requirement
• Celeste Revelli • October 27, 2021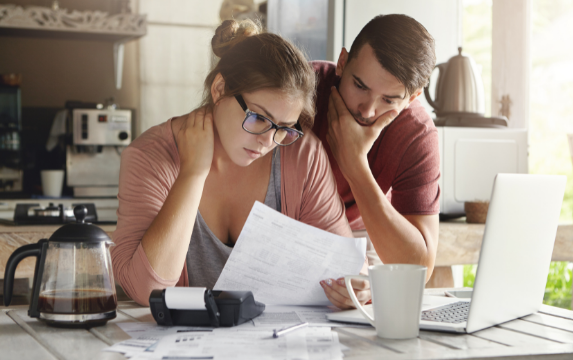 Updated on: September 15, 2022
We all know that time doesn't stand still. The same is true for the financial planning profession, which continues to evolve and keep pace with an ever-changing environment, as well as shifting client preferences.
A recent development in the planning profession is the addition of the Psychology of Financial Planning as one of the eight principal knowledge topics recognized by the Certified Financial Planner Board of Standards (CFP Board). This new knowledge domain will be tested on the Certified Financial Planner (CFP®) exam beginning March 2022 and accepted for continuing education (CE) credit.
The Psychology of Financial Planning knowledge topic includes:
Behavioral finance
Sources of money conflict
Principles of counseling
General principles of effective communication
Crisis events with severe consequences
While some may be reluctant to adopt these changes, it is important to remember that the exam is designed to educate and prepare well-rounded financial professionals. As the field of financial planning evolves, continually adapting to the needs of the client, so too does the expertise of the financial planner. Expanding the principal knowledge topics is doing just that and reinforcing the emergence of holistic financial planning.
A Natural Evolution to Holistic Advice
Many financial professionals have been trained to separate their emotions from money: "Keep your feelings out of business." But is this appropriate for the client-advisor relationship?
Education for financial professionals primarily focuses on the numbers and the technical planning strategies, but does not include training on understanding the who and the why behind the numbers. Research has shown that understanding the client's values and beliefs about money may help to establish trust and better inform the financial planning process through more effective communication.1
Money is an inherently human experience and it's closely tied to almost every area of our lives. Whether you're meeting online or in person, it is important to understand that while navigating the complexities of finances clients may experience big emotions.
The Psychology of Financial Planning knowledge topic is designed to educate CFP® candidates and professionals on understanding the relationship clients have with their finances. It also acknowledges the importance of having deeper conversations to examine where they are today and how this information may be used inform their future financial decisions.
A change like this by the CFP Board is the result of years of research and conversations with professionals in the industry. Recognizing the importance of the psychology of financial planning reinforces that financial planning is a relationship-based profession, not a transactional one—which frankly has been in motion for decades with legislation under the SEC Investment Advisers Act and the fiduciary standard.
As financial advisors seek to act in the best interests of their clients and better serve them with more personalized advice, the rise of holistic planning has been a natural progression for the profession.
Today, financial advisors may find themselves acting as a conduit for a client's financial beliefs and their financial behavior, bridging the gap between an expressed emotion and a financial decision. While this may take some practice, the return on investment is established trust, better understanding of the client, and implementation of a truly holistic financial plan. Overall creating long-term value for your clients.
Applying the Psychology of Financial Planning to Deepen Your Client Relationships
To truly connect with your clients, the first step is learning about your client's financial background. It's easy to go through the steps of collecting quantitative information to run the numbers; but collecting qualitative information, such as financial socialization and your client's core values, may help prioritize goals and inform client behaviors moving forward.
Listening is really at the core of discovery. You want to create space for clients to share their story: Where are they now and where do they want to be, and why? Financial professionals should keenly listen for how they can help.
There are several opportunities in the financial planning process that may naturally lead to deeper client discovery:
Client Onboarding and Intake Forms. First impressions matter, the initial intake and client meeting set the tone for the client-advisor relationship. When dealing with couples, the relationship can be a source of money conflict. Understanding if each client feels safe to share will help you create transparency when in a couples/family setting. Consider adding a self-assessment or activity that is aimed at uncovering financial beliefs and values. Think about what questions you ask, as well as how you ask them. It is important not trigger shame, anxiety, or other underlying emotions through the client intake process.
Assessment of Risk Tolerance and Capacity. A risk tolerance assessment is designed to measure how much risk the client can handle emotionally, while risk capacity is how much risk the client can handle financially. While these two topics may appear similar it is necessary to educate the client on the key distinctions. Understanding the client tolerance for risk will help inform various areas of the financial plan (e.g., investments, financial goals, etc.).
Determining Client Goals. When discussing goals with clients, try talking about them without any numbers. Many clients may not know how much they should save for retirement. Asking, "What does retirement look like to you?" may help you learn more about what that experience means to them. This is an opportunity to unveil true emotional goals that will help move their financial plan into action.
Additionally, the use of client-facing financial planning technology can further facilitate discovery and relationship building. When a client has access to their full financial picture—spending, savings, how well they are managing a budget—as well as their long-term financial plan at their fingertips, they become more involved in the process.
Through active monitoring, the client may gain a better understanding of their own financial behaviors (e.g., spending habits) while the planner may use this information to find opportunities to provide counseling, or additional financial education, in a timely and responsive manner.
By using planning technology, a blended approach of both consulting and coaching, and weaving emotional intelligence into conversations, you can open the relationship to give clients something tangible, while also providing open support and guidance.
What This Means for New and Seasoned Financial Professionals
While any new legislation or requirement within the planning profession will create swirl, ultimately it will take time to get standardization and broad acceptance of this new knowledge topic.
Several areas of the Psychology of Financial Planning knowledge topic were already being covered by the CFP Board under their General Principles of Financial Planning domain. In fact, some professionals have already been implementing these techniques into their planning practice for years. Others have taken this a step further by gaining designations or certifications in areas such as behavioral finance, financial counseling, financial therapy, or coaching.
The university CFP Board registered programs do seem to be well positioned to adapt the new knowledge topic to their curriculums. Many long-standing personal financial planning programs have provided courses in financial counseling and therapy, and the opportunity to gain additional certifications, to their students for years. Newer programs seem eager to adopt it to their curriculums.
Additionally, many of these universities are teaching financial planning from a holistic approach, providing practical opportunities to build emotional intelligence, and practicing effective communication skills. Opportunities such as peer counseling help to prepare the next generation ("next gen") of financial professionals with the soft skills needed for future practice.
Existing CFP® professionals and financial planners may be looking for more practice management guidance to help them put these methods into practice more effectively. Eventually the CFP Board will come out with more guidance as they get support from industry experts on a roadmap to adhering to this new knowledge topic. Time and results will tell us the value it is providing—both to planning professionals and their clients.
If you would like to learn more about the importance of emotional intelligence to the planning profession and ways to implement the new Psychology of Financial Planning knowledge topic into your practice, watch our on-demand webinar below.
*Please note, CE credit will not be awarded for a replay of a live event.
Source:
1Jetton, Elizabeth. "Anatomy of an Exquisite Meeting: Introducing a 6-Step Model to Build Trust and Commitment," Journal of Financial Planning, March 2020.
DISCLAIMER: The eMoney Advisor Blog is meant as an educational and informative resource for financial professionals and individuals alike. It is not meant to be, and should not be taken as financial, legal, tax or other professional advice. Those seeking professional advice may do so by consulting with a professional advisor. eMoney Advisor will not be liable for any actions you may take based on the content of this blog.
You may also be interested in...
Amid the Great Wealth Transfer, with $84 trillion set to be passed between generations in the next two decades1, there's… Read More
How Does Your Client Experience Stack Up? Take the Assessment!
Only 26% of financial planners say their clients are highly engaged and motivated. Take this self-assessment to see how your client experience compares!
TAKE THE ASSESSMENT