Understanding the Challenge of Employee Financial Wellness
• Daniel Bryant • June 21, 2022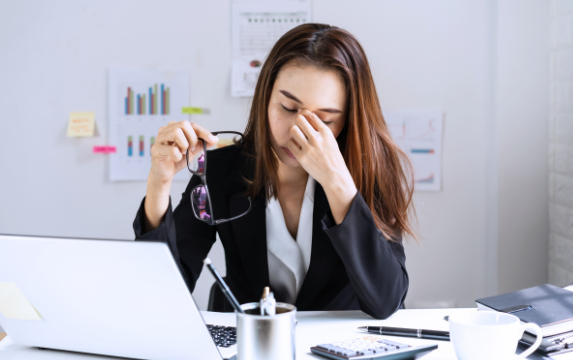 More than three-quarters of us are living with daily financial anxiety, regardless of socioeconomic status—your clients, neighbors, family members, colleagues, boss, kids, parents—you.1
And the consequences of this financial anxiety have a far-reaching impact—not only on our health and well-being but also on our productivity at work, which is ultimately costing employers millions.2
There's a figurative tsunami of financial obstacles hitting us every day. Juxtapose this against a never-ending barrage of data science-influenced marketing that tempts us to make poor buying decisions and we find we are at a loss as to how we can improve our financial lot in life.
How Did We Get Here?
It's been said that the only thing that is constant in life is change. What are some of the change drivers that have led us to this new normal?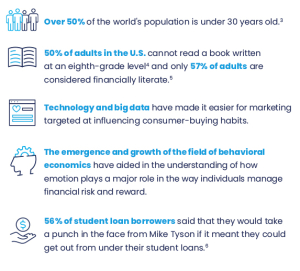 At the grocery store, at the coffee shop, at the bank, on Amazon. No matter where we go or how we spend our time, we are seemingly always playing an away game on someone else's turf or on someone else's terms—buying things we don't need or want, at prices we can't afford.
UCLA Behavioral Neurologist, Hal Hershfield has researched how our brains cannot actually envision our future selves in 20, 30, or 40 years. The results of our poor habits and spending decisions today will be shouldered by a different version of ourselves in the future.7 Unfortunately, FOMO (fear of missing out) and its good friend YOLO (you only live once) often result in an unprepared 65-year-old staring down an uncertain retirement.
The Consequences of Poor Financial Basics
We are operating without the tools to make pertinent daily financial decisions for ourselves and our families. In fact, over 50 percent of us say our spending exceeds our income8, nearly 70 percent of us have insufficient funds to handle an emergency9, and 45 percent of us have no savings whatsoever.9
The perfect storm has entered our lives and made financial decision-making fragmented, incomplete, emotional, and suspect. These issues will only continue to exacerbate our lack of financial literacy and encourage our bad habits. Financial anxiety is the little black cloud that follows us around every single day. Some days are merely cloudy and yet others are filled with full-blown storm clouds.
Now imagine the frustration of employees who just can't seem to get ahead of it all, as well as their employers who know their employees want their help. The problem is that we need to retrain our brain to understand that the decisions we make today, right now, have a domino effect on our ability to live a happier and healthier financial life.
The only way we can make better decisions is to change our habits and behaviors, which are largely based on emotion, and third parties playing to those emotions and compelling us to do things we know are not in our best interests. Think about the $5 daily mocha latte. That's $35 a week, $140 a month, and $1,800 a year. If invested, over 40 years, that equates to a solid retirement nest egg of $200,000. Think about that.
Employers Can Help Employees Establish Financial Basics
Where do we spend the vast majority of our waking lives, either physically or mentally? With our employers. Employers are the logical resource to provide financial wellness solutions to employees. Many already provide retirement plans, healthcare, insurance, therapeutic support, and volunteer programs. Some even delve into financial literacy education.
The financial fortunes and fitness of employer and employee have become entwined in an unprecedented and irreversible way. The old employer-employee relationship has evolved (or some would say reverted) into a paternal and empathetic relationship. Sixty-five percent of Generation Z and 61 percent of Millennials expect their employer to provide financial wellness benefits.10
However, to think of this as only a one-sided giving relationship would be misguided. There are enormous advantages to the employer providing a bear hug approach to benefits and financial wellness. They improve the ability to attract, hire, and retain employees, reduce turnover and heighten the employee experience, and increase personal satisfaction, overall workplace happiness, and morale—all while improving overall health, wealth, and life outcomes.11
Financial wellness's time has come. The time for the employer to become the primary provider of wellness-related solutions to a vast majority of Americans. As retirement advisors, we have the opportunity to work with employers to help right this wayward financial ship and to improve employees' financial outcomes.
If not us, who? If not now, when?
Learn More
To learn more about how technology can provide a path to employee financial wellness, view our on-demand webinar Using Technology to Boost Financial Empowerment in the Workplace.
DISCLAIMER: The eMoney Advisor Blog is meant as an educational and informative resource for financial professionals and individuals alike. It is not meant to be, and should not be taken as financial, legal, tax or other professional advice. Those seeking professional advice may do so by consulting with a professional advisor. eMoney Advisor will not be liable for any actions you may take based on the content of this blog.
The views and opinions expressed by this blog post guest are solely those of the guest and do not necessarily reflect the opinions of eMoney Advisor, LLC. eMoney Advisor is not responsible for the content, views or opinions presented by our guest, nor may eMoney Advisor be held liable for any actions taken by you based on the content, views or opinions of the guest.
Sources:
1 White, Alexandria. "77% of Americans Are Anxious about Their Financial Situation—here's How to Take Control." CNBC, 2022. May 10. https://www.cnbc.com/select/how-to-take-control-of-your-finances/.
2 Stevens, Liz. "How Financial Stress Impacts Job Performance." BestMoneyMoves.com, 2020. February 5. https://bestmoneymoves.com/blog/2020/02/05/how-financial-stress-impacts-job-performance/.
3 "Median Age Country Rankings." WorldPopulationReview.com, 2022. n.d. https://worldpopulationreview.com/country-rankings/median-age.
4 "Illiteracy by the Numbers." The Literacy Project,n.d. https://literacyproj.org/.
5 Klapper, Leora, Annamaria Lusardi, and Peter van Oudheusden . "Financial Literacy Around the World." S&P Globa., 2015. n.d., https://gflec.org/wp-content/uploads/2015/11/3313-Finlit_Report_FINAL-5.11.16.pdf?x74722.
6 De Guzman, Dianne. "Extreme Things College Graduates Would Do to Get Rid of Student Debt." Ctpost, 2016. February 17. https://www.ctpost.com/education/article/student-loan-debt-game-pinky-mike-tyson-6837420.php?forceWeb=1.
7 Hershfield, Hal E. "The Self over Time." ScienceDirect, 2019. n.d. https://static1.squarespace.com/static/5dd05454f1a777 1855d537b7/t/5dee9cd39fcc7715ba587e7b/1575918804337/ Hershfield_2018_CurrentOpinion.pdf.
8 Elmi, Sheida, Erin Currier, and Clinton Key. "How Income Volatility Interacts With American Families' Financial Security." PEW, 2017. March 9. https://www.pewtrusts.org/en/research-and-analysis/issue-briefs/2017/03/how-income-volatility-interacts-with-american-families-financial-security.
9 Vultaggio, Maria. "Most Americans Lack Savings." Statistica, 2019. December 18. https://www.statista.com/chart/20323/americans-lack-savings/.
10 "TIAA 2022 Financial Wellness Survey." TIAA, 2022. January 1. https://www.tiaa.org/public/pdf/2022_financial_wellness_survey_final_results.pdf.
11 Kohll, Alan. "Why You Need To Care About Your Employees' Financial Health." Forbes, 2021. June 24. https://www.forbes.com/sites/alankohll/2021/06/24/why-you-need-to-care-about-your-employees-financial-health/?sh=256e44685ab0.
You may also be interested in...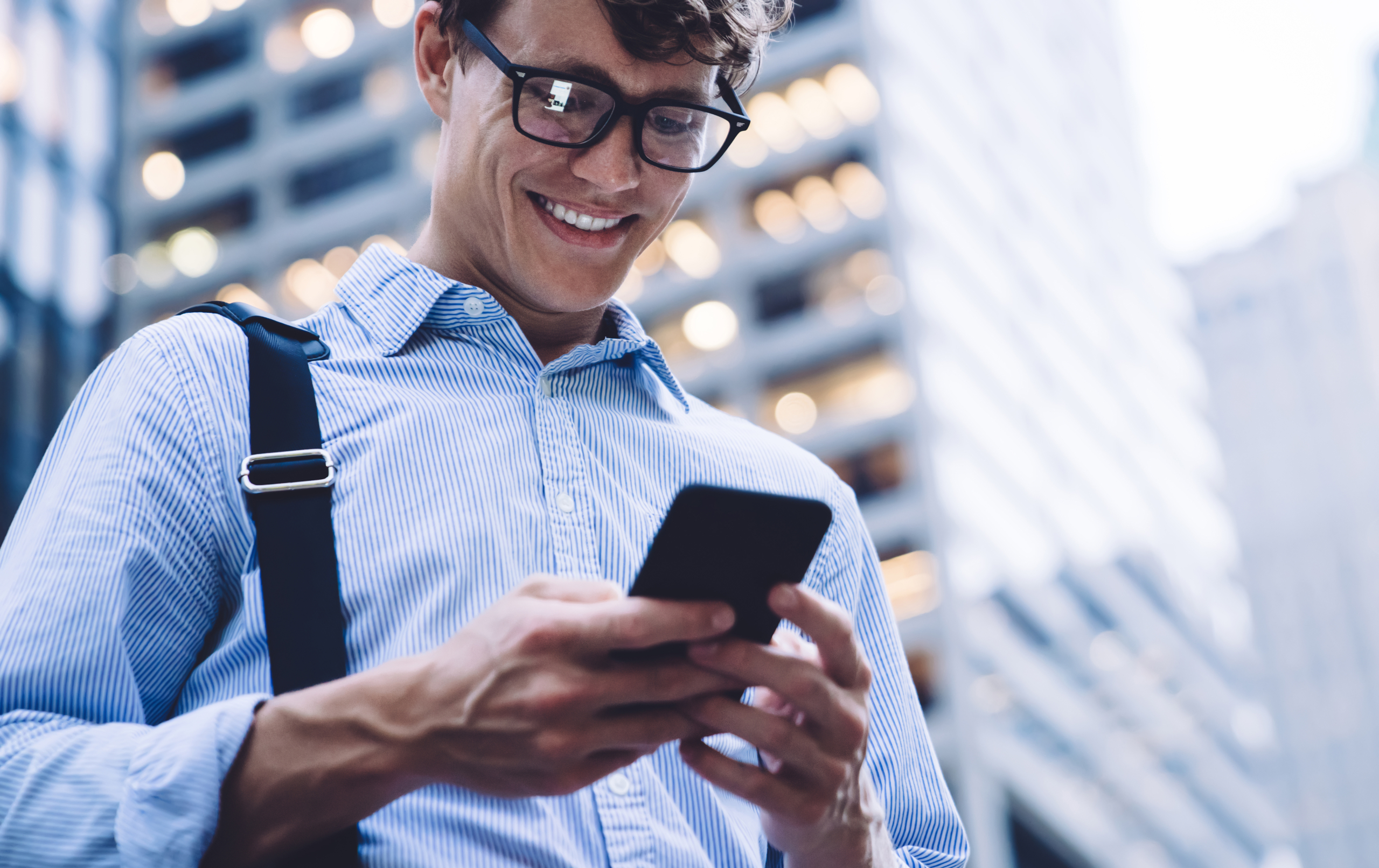 As a financial professional, would your clients be able to answer this question: What is your money for? Financial professionals… Read More
How Does Your Client Experience Stack Up? Take the Assessment!
Only 26% of financial planners say their clients are highly engaged and motivated. Take this self-assessment to see how your client experience compares!
TAKE THE ASSESSMENT