Understanding the Experience Stack Within the Evolution of Financial Advice
• Mike Hemmert • January 23, 2020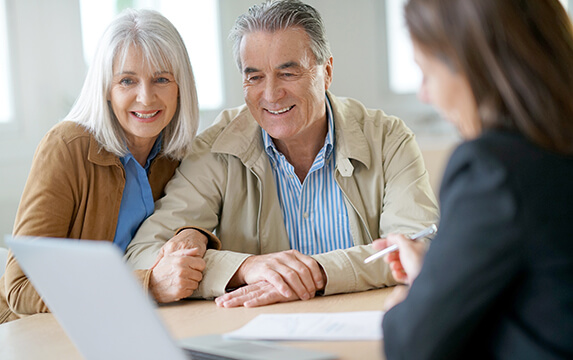 The experience stack is an essential concept for financial advisors to understand if they're to keep up with the evolution of financial advice. As an outgrowth of the technology stack concept, it's important to take a look at both concepts, including how they're related and why they're important.
A tech stack is a set of software systems and components that create a complete platform so that no other software is needed to support applications. In short, we're talking about a self-contained tech ecosystem that provides a functional solution for a specific set of business needs.
eMoney coined the term "experience stack" to encapsulate the application of technology to simplify and enrich both the client and advisor experiences. By focusing on the experience stack, firms can increase client satisfaction and drive growth.
Delivering a Top-Grade Client Experience with Financial Planning Software
One of the fundamental challenges to developing a great client experience is the fact that every client has a different combination of needs and preferences. Advisors can solve for a large cross-section of these combinations with flexible financial planning software.
According to a recent study on the U.S. RIA marketplace, 76 percent of clients are 50 and older—their questions are directly related to retirement planning1. Can they retire? How much income will their savings produce? What do they need to save between now and their retirement date to live the life they expect? When can they retire?
Obviously, these types of questions necessitate a solution that can answer cash flow planning questions.
On the other hand, the future of financial advice is going to be built around younger clients that are more concerned with long-term goals. A top-grade solution for these clients will feature goals-based planning with clear tracking against their milestones and investment benchmarks, not to mention the ability to drill down on their budgets.
The right financial planning software will deliver a solution that accommodates different combinations of client needs and preferences, rather than contorting each client scenario to fit its parameters.
Is Your Financial Planning Software Ready for the Evolution of Financial Advice?
If financial planning software needs to serve as the core of your experience stack, it has to meet a few expectations:
A comprehensive platform for financial planning, rather than a piecemeal solution, flexible and scalable enough to meet the needs of all clients, regardless of their planning needs
Useful to clients, not just advisors, understanding that consumers expect 24/7 information access in a format that's easily understood
Connects effectively to other programs and data sources for efficient updating and presentation
An interface that's savvy enough to help planners make a great first impression during sales and onboarding of clients
Like the architecture that supports an efficient tech stack—and those who rely on it—a smart experience stack requires all of the components the right components to deliver the right solution.
Recently, we dove deeper into this subject in The Experience Stack: The Key to Frictionless Financial Planning. This eBook covers topics ranging from overbuying technology to the evolution of financial advice, and provides practical guidance for financial planning practitioners.
We'll leave you with a checklist that we created for the eBook to help advisors determine if their financial planning software provides the right solutions and features to elevate the client experience.
Creating the Experience Stack: A 10-point Checklist
By focusing on fewer, integrated technologies, you can create an experience stack that delivers frictionless financial planning. Look for the following as you evaluate planning technologies:
1. A consolidated, end-to-end planning experience, from data gathering through plan presentation
2. Integrations that help you build plans efficiently by enhancing your planning experience by providing access to the data you need, when and where you need it
3. AICPA Service Organization Control 2 (SOC 2®) certification of vendor security
4. Collaborative goal- and cash flow-based planning
5. Interactive scenario planning, including Monte Carlo simulation
6. Dashboard with customizable views into an advisor's book of business
7. Portal that delivers a personalized, real-time, on-demand financial experience for your clients
8. Analytics to uncover business opportunities, monitor client engagement, and assess performance across your firm
9. Marketing toolkit to build awareness, generate leads, and nurture prospects
10. Firm-level event logs that are automatically archived and accessible at any time
Financial planning software serves as the backbone of a strong experience stack. To improve the experience you're providing your clients, see how eMoney Advisor financial planning software can complete your experience stack.
Source:
1. "The Cerulli Report—U.S. RIA Marketplace 2019: Consolidators Gain Momentum." Cerulli Associates. 2019.
You may also be interested in...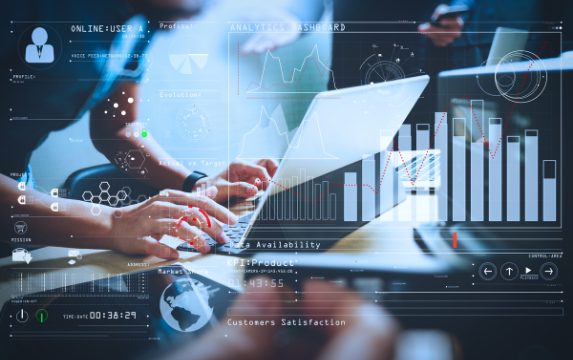 It's no secret: Behind every decision, purchase, and marketing program is a powerful data stream, and many times, some form… Read More
CE Webinar - Making Money More Human: The Value of Emotional Intelligence in Financial Planning (1 CFP® CE Credit)
Join eMoney Thursday, October 7 at 2:00 p.m. ET to explore the power of emotional intelligence and the CFP Board's recent change to its principal knowledge topics.
REGISTER NOW