Using Financial Data Visualization to Motivate and Deepen Relationships
• Dr. Michael Thomas • June 12, 2023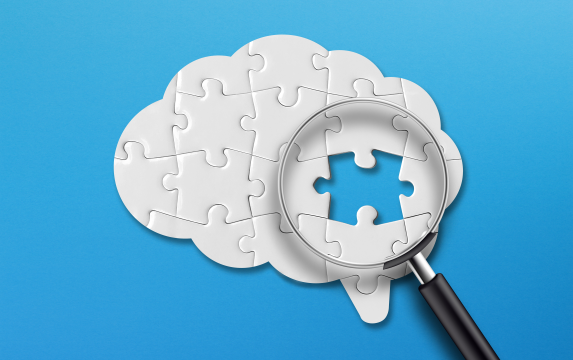 The way you present data has a far-reaching impact on the way that clients understand, engage with, and follow through on their financial plan. Effective data visualization has the potential to motivate clients towards their goals and deepen the planner-client relationship.
Financial planners should take time to consider the impact of their data visualization, and if it's in alignment with their planning processes, because clients can also be demotivated by ineffective data visualization.
Preventing Cognitive Dissonance, Demotivation, and Avoidance
In my experience as a financial planner, there is more often than not a fundamental disconnect between what a client thinks is possible and what their financial professional is telling them is possible. This cognitive dissonance—the disconnect between what they believe and what they're being shown—is essential to address by presenting information in a way that helps clients connect their current situation to a future situation.
If a client has expressed that they get lost when they're presented with lots of data, showing them a bunch of charts and numbers is going to make them feel overwhelmed. This will trigger a fight or flight response and, in my experience, most clients will choose flight. It's at this point that they won't feel motivated to follow through on their plan and they'll engage in avoidance behavior—avoiding your calls, emails, meetings, and action items in their plan.
When clients can see the way that the plan connects their current situation to one 30 years down the road, then they're more likely to be motivated. Finding the right way to present data to each client is the key to advancing their plan.
Impactful Data Visualization in Financial Services Starts with Active Listening
Active listening is the first and most important step in improving data visualization for clients. The first two steps of the financial planning process are not just about data gathering, they're about understanding the optimal visualization and presentation of the plan to motivate a client towards their goals.
Active listening equips the planner or advisor to consider language that's being used, to mirror and model information in a way the client understands, but then also to understand where the land mines are as it relates to a client's needs.
Active listening lets you know the where and the why of the financial plan—the ultimate goals of the client—which should be at the forefront of all your conversations and visualizations. You can only shape the how, the plan itself, around what the client truly wants to achieve when you are closely listening in every interaction. This can also impact the way you gather data, set expectations, ask questions, and present information.
Planet Fitness offers a great example of understanding the where and why of their customers. When you walk into Planet Fitness, you'll see a message that says we're having a pizza party at the end of the month to celebrate. To me this is genius. They understand that not everybody exercises because they enjoy it—they exercise so they can enjoy other things in life, like pizza.
There's a parallel here in financial planning. If you truly understand what clients want, you can use data intentionally to motivate them at a deep level and make them feel seen.
Declutter and Simplify Presentations
Once you understand the where and the why of a client's plan, you'll have a good understanding of the optimal behavior you'd like to encourage. Data visualization can play a big role here.
To understand the way the presentation of a number can be impactful, it's helpful to imagine the opposite scenario. Imagine you're reviewing a tax return with an accountant. The amount you owe to Federal and State governments is in bold red font at the top left of the screen. You're going to fixate on that number. Any other information will be subordinate to that number. It will create an emotional response that shapes not only what you take away from the tax return but your behavior afterwards. Think about how different that process would be if that number was grayed out or taken away entirely.
This is called an anchoring bias—where perception is disproportionately shaped by our attention being focused on one item. This phenomenon can be used in your favor, however.
When you're giving presentations, take out all the noise. Try to communicate a single, clear idea in every visualization. If you have to have supporting data, grayscale everything except the central point you're trying to get across and give that information a bright color. The client will naturally gravitate to this information, helping ensure you're getting the right message across.
Be aware of scale in your visualizations, too. A pie chart that's 70 percent complete could be represented differently based on scale. The emotional impact of being closer or farther away from your goal, visually, can be significant.
Putting It All into Practice
There's no single right way to present data to clients. It depends on the individual preferences of your clients, as well as your own creativity.
To find out what my clients prefer, I simply ask them directly at the start of the engagement, "When it comes to information being presented to you, are there times when you feel motivated? Are there times when you feel unmotivated?"
I then ask them to tell me about both behaviors. This gives me a ton of insight into how I can present data in a way that will resonate with each client. Typically, this breaks down into two groups for me. Some clients truly enjoy looking over the numbers and exploring all the data that's available to them, and I can certainly accommodate that as a planner. Others want things broken up into bite-sized pieces, which I can also do.
One visualization that I've found powerful for all my clients is taking an image of something they are working towards. It could be anything—funding their children's education or saving for traveling in retirement. I use a simple editing software to break the image into puzzle pieces. Then, every time the client completes a milestone in their plan, we fill in a puzzle piece on the image. This way we're using a unique visualization and gamification.
It takes a little extra work, but it can be a great motivating experience for clients so that they feel optimistic and hopeful about the planning process, as opposed to being disconnected from it.
Data Visualization Is a Way of Planning
The point of data visualization is not a hack, it's a philosophy, it's the spirit by which we do our work. It's rooted in how we best serve the people who are coming to us so we can help them achieve their goals.
If we approach planning from a service mindset, it's easier to see the need to spend more time on the way in which we present information.
By focusing on the impact of your presentations, you can encourage optimal behavior in clients and improve planning outcomes.
To learn more about impactful client communication, view my recent webinar The Impact of Information and Data Visualization on Client Motivation.
DISCLAIMER: The eMoney Advisor Blog is meant as an educational and informative resource for financial professionals and individuals alike. It is not meant to be, and should not be taken as financial, legal, tax or other professional advice. Those seeking professional advice may do so by consulting with a professional advisor. eMoney Advisor will not be liable for any actions you may take based on the content of this blog.
The views and opinions expressed by this blog post guest are solely those of the guest and do not necessarily reflect the opinions of eMoney Advisor, LLC. eMoney Advisor is not responsible for the content, views or opinions presented by our guest, nor may eMoney Advisor be held liable for any actions taken by you based on the content, views or opinions of the guest.
You may also be interested in...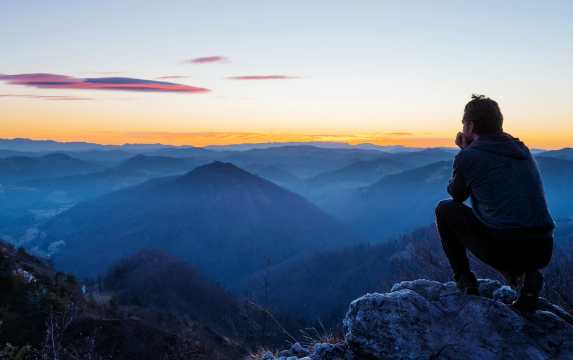 In the financial advice business, we also like to give out financial advisor career advice. I'm sure you've heard your… Read More
Couples & Clashing Values: A Practical Guide
Download our latest eBook and get practical strategies for navigating money conflict between couples.
Download Now