What's a Financial Counselor and How Can They Help Advisors?
• Sasha Grabenstetter • June 22, 2023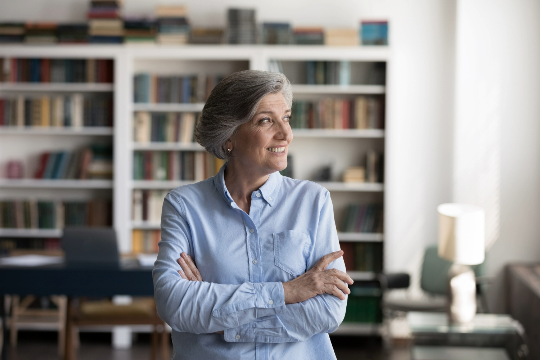 Perhaps one of your high-net-worth clients has an adult child who is struggling with a financial crisis. Or you have a client who has racked up hundreds of thousands of dollars in credit card debt. Or maybe you're an advisor to an athlete with several family members on the payroll who need guidance on personal finances: budgeting, spending, and saving.
These are just a few situations when the skills of an Accredited Financial Counselor® may come in handy for your financial planning practice.
What Is a Financial Counselor?
An Accredited Financial Counselor® (AFC®) specializes in helping people with everyday financial challenges, such as how to create a realistic spending plan, set financial goals, and live within their means. Their training covers consumer credit, housing, and retirement planning, to name a few topics.
They also have training in how a person's experiences and background impact their money habits. Through an ongoing relationship with clients, they help people work toward a brighter financial future.
The AFC® designation is offered by The Association for Financial Counseling and Planning Education®, also known as AFCPE. To become accredited, an AFC candidate must complete a course of study, pass a proctored exam, and earn at least 1,000 hours of financial counseling experience affirmed by letters of reference. They also must complete 30 hours of continuing education every two years and adhere to the AFCPE Code of Ethics.
A key differentiator for an AFC® professional in private practice is that because they don't manage money or handle products, they are working solely in the client's best interest. Their training prepares them to help clients with the personal aspects of money.
An AFC® is equipped to:
Help clients tackle immediate money problems.
Collaborate on a plan to get on track for financial goals.
Build a foundation for sustained financial wellness.
Envisioning a Collaborative Approach
As an AFC® married to a CFP®, I have an inside perspective into how these two designations have qualities that complement each other. To me, the model is similar to how a doctor has broad practice authority and can prescribe a patient medicine, and then a nurse practitioner works with that same patient to build health and wellness strategies.
In the same way, a CFP® can apply technical expertise to create and execute a comprehensive financial plan for the client, and the AFC® can work with the client to build a solid foundation for that plan with strategies for saving, spending, and creating better financial habits.
Assembling a Financial Team
CFP® professionals know there's a largely untapped middle-class market that financial planning firms aren't catering to right now. These clients can't make the minimum assets under management to access the type of advice they're seeking, and this is often defeating for those individuals and couples who are trying to build wealth.
One of the ways financial planning firms can change this dynamic is to consider hiring financial counselors with AFC designations to specifically serve this middle market with strategies to help them get to that asset threshold. Take into consideration two young professionals who have high incomes, but are saddled with student loan debt, or a young family with consumer debt. These people have the potential to become lifelong clients from the lens of holistic planning. The three essential principles of holistic planning are that it's continuous, personal, and comprehensive. AFC® professionals could really step into that comprehensive piece for this set of clients.
Financial planners are the quarterbacks of their clients' financial lives, and many already offer in-house services such as accountants and tax preparers. Adding an AFC® would be like putting an experienced blindside tackle on your team, making sure that your firm protects through a whole new dimension, especially for practices focusing on educating clients and their children through a multigenerational approach, or focusing on financial wellbeing.
Finding a Financial Counselor
You might be wondering how you can find an AFC® professional to collaborate with in serving your clients. There are more than 3,200 AFCPE-certified professionals worldwide, and you can search for one accepting new clients at findanafc.org.
I truly believe that the future of financial services lies in a more holistic and inclusive approach. Working together with professionals in complementary disciplines, we can make this a reality.
Diving Deeper
There are some financial topics that are so tough, even a team approach seems daunting. For this reason, the eMoney team has created the Candid Conversations series. These guides include practical techniques gleaned from other fields, as well as sample dialogue, to help people talk about money. Get your copy of Candid Conversations: Estate Planning and Candid Conversations: Couples, Money, and Conflict to discover what this series has to offer.
DISCLAIMER: The eMoney Advisor Blog is meant as an educational and informative resource for financial professionals and individuals alike. It is not meant to be, and should not be taken as financial, legal, tax or other professional advice. Those seeking professional advice may do so by consulting with a professional advisor. eMoney Advisor will not be liable for any actions you may take based on the content of this blog.
You may also be interested in...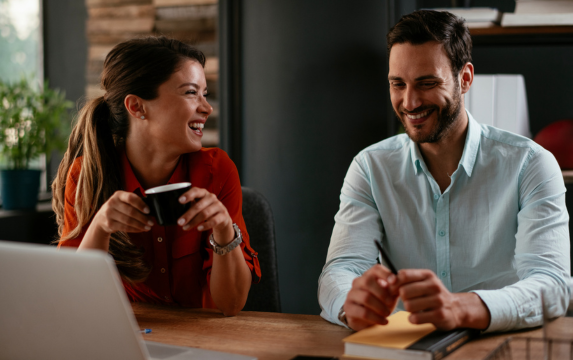 Our clients have high expectations of us as financial planners. But we also have high expectations of our clients—one of… Read More
Couples & Clashing Values: A Practical Guide
Download our latest eBook and get practical strategies for navigating money conflict between couples.
Download Now