The State of Holistic Financial Planning: The Effort and the Result
• Connor Sung • August 11, 2022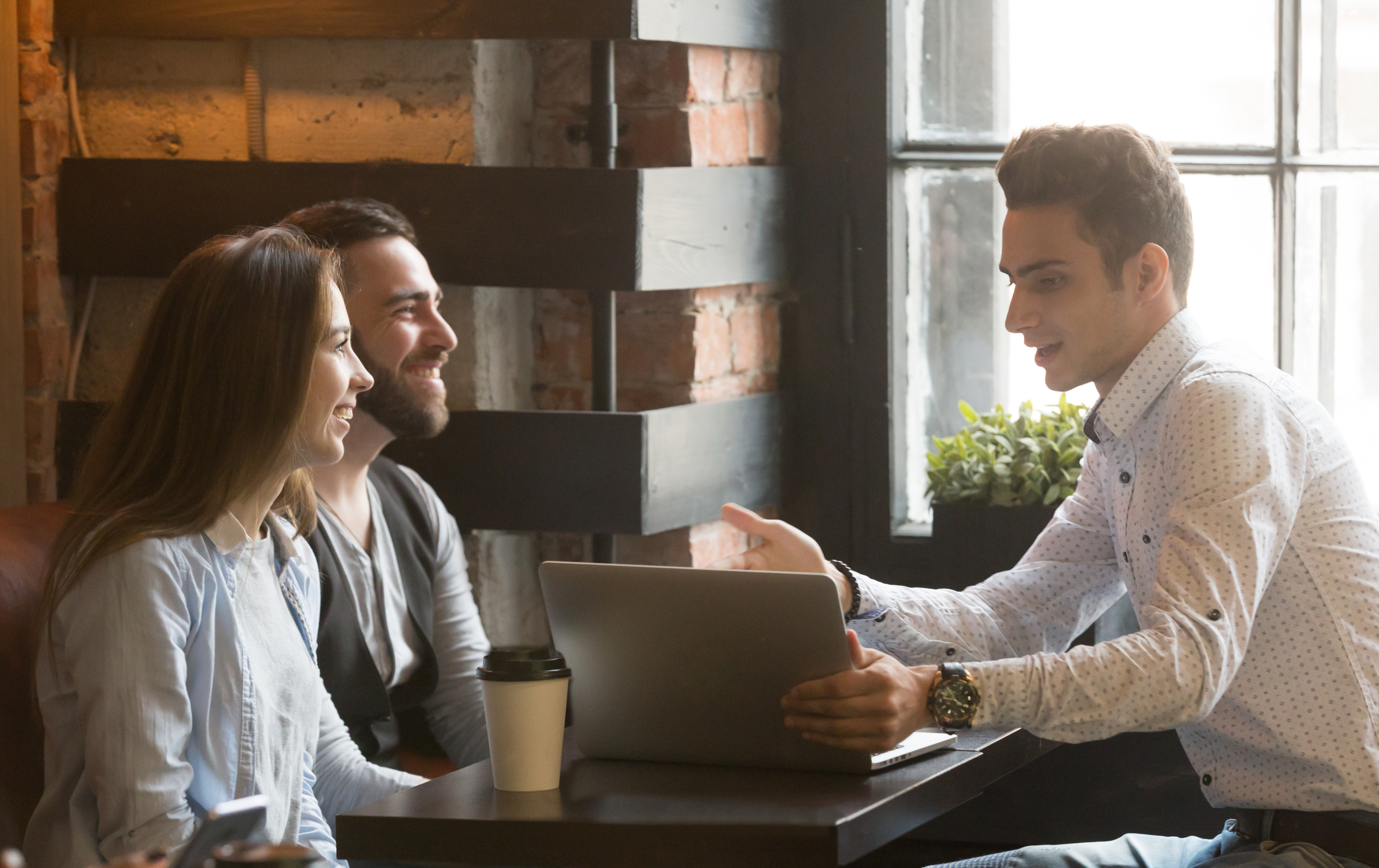 Holistic financial planning is a method of financial planning that accounts for a client's entire life circumstances, not just their financial situation. This type of planning has been on the rise in recent years, and it appears this trend will continue.
We recently surveyed financial professionals to get an understanding of where the industry stands regarding holistic financial planning, what holistic planners are doing differently than other planners, and the results they're seeing.
What Defines Holistic Financial Planning and How Many Firms Are Offering It?
Our study defined holistic planners as those who offer 10 or more services to their clients, review plans with clients at least once per year, are comfortable with in-depth client conversations and are not "extremely uncomfortable" with any personal topic of discussion.
Ninety-two percent of survey respondents said they were holistic planners, but when vetted through the above framework, that number fell to 46 percent who are truly holistic planners.
Regardless of whether or not they're a holistic planner, almost all financial professionals believe holistic planning is growing, with 53 percent that said there will be moderate to extreme growth.
This is confirmed in another study where 98 percent of financial professionals believe industry change is on the horizon, with the number one trend being growth in comprehensive and holistic financial planning.2
What Do Holistic Planners Do Differently?
Our research found that there are a few key things that holistic planners do differently than those who are still aiming to offer this type of service.
Solving for Common Barriers to Holistic Financial Planning
First and foremost, they've found ways to solve some of the top barriers to holistic planning:1
Collecting all the information needed
Finding time to develop/maintain holistic plans
Getting clients interested in this type of planning
Marketing these services
Personalizing financial plans to each client's unique circumstances
If you're struggling with any of these, you're in good company. Ninety percent of financial professionals struggle with at least one barrier to holistic planning.1 But those who are offering holistic plans today are, broadly speaking, finding efficient ways to onboard clients and deliver plans in a repeatable manner. They're getting clients deeply engaged with their plans and seizing opportunities to personalize the journey at every step of the way.
Engaging Clients at Scale
Holistic financial planners are able to build deeper relationships, getting their clients motivated to reach their financial goals, in a scalable way. Two processes differentiate holistic planners from the rest.
First, they're far more likely to have a standardized process for reviewing financial plans. Eighty-five percent of holistic planners have a standardized process, compared to 58 percent of other planners.1 This speaks to the importance of well-defined, repeatable workflows in the planning process that are as engaging for clients as they are efficient for the practice.
The most common elements of their plan review process, in order, include:1
Reviewing goals/plans
Balance/portfolio review
Assessing performance
Updating life changes
Annual review/meeting
Cash flow/income
Financial planning software
Internal forms
Retirement
Quarterly meeting
Risk tolerance/level
These elements of the plan review represent what's most important to the financial professional and what clients find most engaging and useful.
The other way holistic planners are engaging differently is in the type of educational materials they send their clients.
While 87 percent of financial professionals send some form of educational content to clients, holistic financial planners are much more likely to send articles of interest, personal finance topics, content relevant to recent discussions, and fulfillment-related content.1 This is opposed to other financial planners, who are much more likely to send periodic market reviews to clients.1
Holistic planners are curating content in a way that enhances the personalization of the planning process. Their content is more relevant to the client's unique circumstances, making it more engaging, but also broadening the conversation beyond market performance and even beyond just financial circumstances.
Sending educational content is an important aspect of engaging clients at scale in a planning relationship that addresses their holistic needs. Maintaining contact and providing value between meetings contributes to a stronger relationship with clients especially when communication tools and planning software are integrated, allowing planners to quickly send impactful content.
Having the Tough Conversations
Uncovering a client's goals and values takes time, and it's not always a straightforward conversation. Holistic planners are more likely than other planners to discuss client goals and values throughout the entire financial planning process.1
They're also significantly more likely to talk to clients about goals and values at a few specific stages of the planning process:1
While preparing the financial plan
Through ongoing maintenance and monitoring of the plan
When discussing the financial plan recommendations
During initial client intake
Continuously speaking to a client's most closely held goals and values helps holistic planners keep the financial plan up to date and aligned with what clients truly want to achieve.
Perhaps more importantly, talking about goals also gets clients out of the numbers, and that's when you truly get client buy-in on the planning process. Talking about their goals helps them envision their future and determine what will offer them the most satisfaction in life—what they're ultimately working towards in their financial plan.
In addition to goals and values, holistic financial planners are much more comfortable discussing all types of personal topics with clients.1 This even includes the most difficult conversations like premarital planning, divorce planning, and serious illnesses.1
While only 8 percent of financial professionals say they're "extremely comfortable" discussing all forms of personal topics with clients, the vast majority of these individuals (83 percent) are holistic planners.1
For those who aim to offer holistic planning, these results show it's important to get comfortable talking not just about goals and values, but to also have the tough conversations that will inevitably be relevant to all your clients at some point. Navigating difficult topics is an essential part of addressing the client's whole life circumstances, and therefore a requisite for holistic planners.
What Results Can Financial Professionals Expect from Holistic Financial Planning?
The small segment of holistic planners that are "extremely comfortable" with all planning topics—perhaps among the most experienced planners, as they are mostly advisors with over 25 years of experience—are seeing strong planning outcomes.
They are significantly more likely to have clients who:
Feel empowered and have better relationships with money
Have reduced financial anxiety and greater peace of mind
And they're significantly more likely to report that financial planning:
Enables deeper client relationships
Augments their revenue streams
Differentiates them from competitors
Fosters more client collaboration
This subsection of holistic planners also expects great or extreme growth in their holistic planning practice over the next five years.
And looking at holistic planners as a whole, they report specific financial planning successes at far higher rates than other planners. These include:
Having ongoing, candid discussions about money management behaviors with clients
Clients feeling empowered and having a better relationship with money
Clients having reduced financial anxiety and greater peace of mind
Being able to build strong relationships in a scalable way
Financial planning becoming a passion and personal strength
Clients being highly engaged with their plan and motivated to reach their goals
Consistently offering financial behavioral coaching to clients
These results are confirmed in a previous study from Fidelity3 that found holistic planners, based on the same criteria used in our study, see 47 percent higher growth in AUM compared to other planners. They also see 67 percent higher growth in number of clients and tend to have one-third more clients with over $1 million in assets with the advisor.
Holistic Planning Is the Future of Planning
Holistic planning is a trend that's here to stay. The vast majority of financial professionals believe in its growth over the next five years and those who are already offering holistic planning are seeing superior results.
Clients too stand to benefit when their financial planner takes a comprehensive view of their life circumstances—something newer generations are increasingly expecting from a financial professional.
If you want to learn more about holistic planning and how to offer these services at your firm, I'd recommend reading about the financial planning maturity model. You'll learn how to achieve advanced planner status and the ways you can evolve your firm in alignment with proven best practices.
Sources:
1. eMoney Leading with Planning Research, May 2022, Advisors n=360
2. eMoney Evolution of Advice Research, July 2022, Advisors n=300
3. "Three Principles of Holistic Wealth Planning: An Approach to Financial Planning to Help Advisors Advance Their Practice." Fidelity Investments n.d. https://clearingcustody.fidelity.com/app/proxy/content?literatureURL=/9899391.PDF.
You may also be interested in...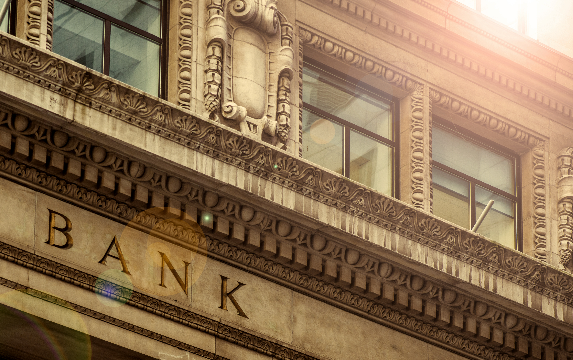 As tech companies crowd their territory, banks are exploring ways to understand customers on a deeper level and create personalized… Read More
Couples & Clashing Values: A Practical Guide
Download our latest eBook and get practical strategies for navigating money conflict between couples.
Download Now