4 Reasons Why Clients Leave Financial Advisors (Plus 4 Client Retention Strategies)
• Joe Buhrmann • September 13, 2022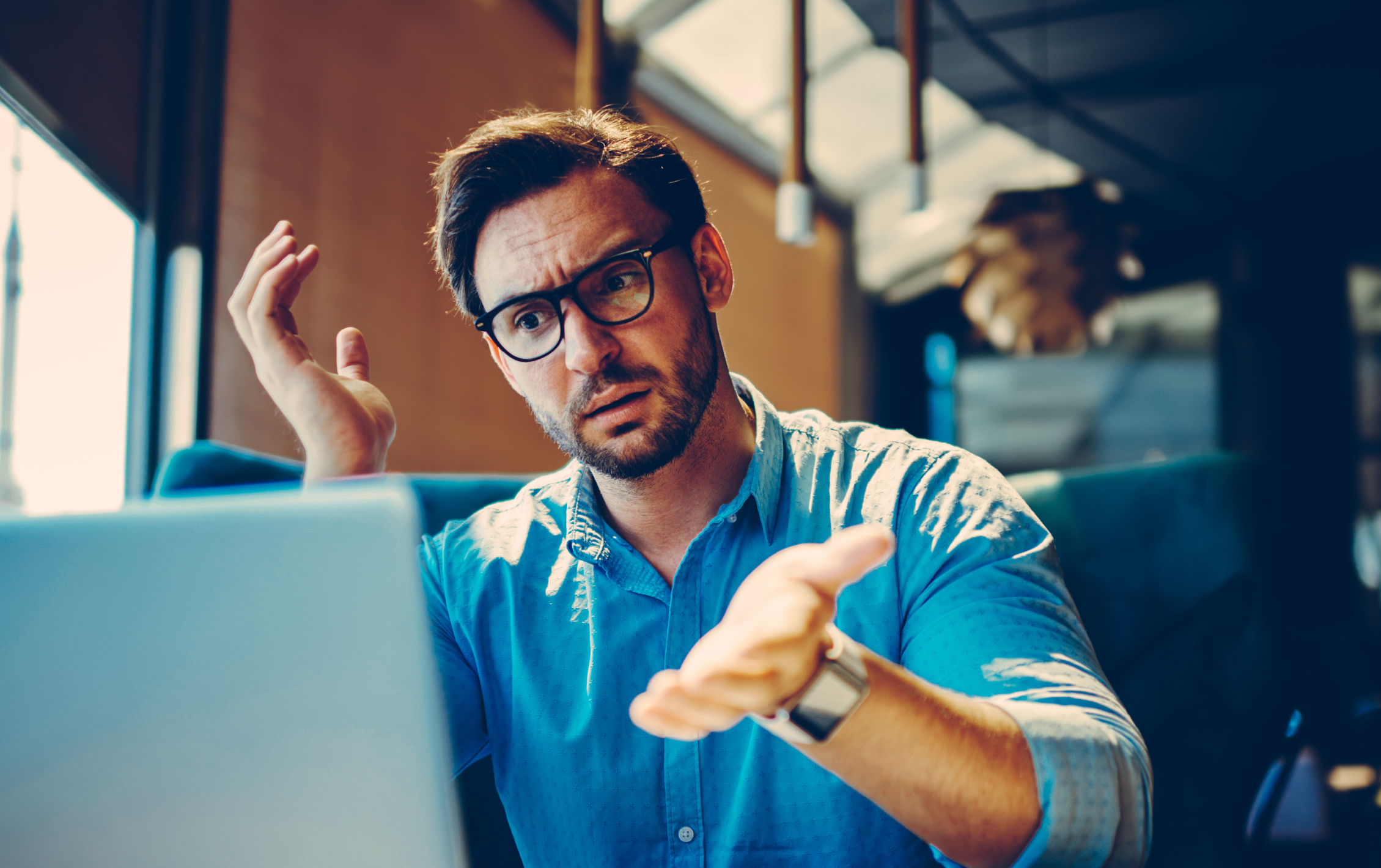 Updated on: April 17, 2023
Imagine one of your biggest clients leaves without so much as a phone call. You find yourself staring at the wrong side of an ACAT form, wondering where the relationship went sideways. If you'd like to save yourself the pain of that breakup, read on.
We've reviewed the latest research on wealth management clients' expectations and have condensed it down to the top four reasons they leave financial advisors, as well as what you can do to boost client retention.
#1: "You didn't communicate with me—at least not the way I expected you to."
Communicating with clients clearly and responsively is table stakes. In an often-cited survey from Financial Advisor magazine, 72 percent of advisors said their client fired a previous advisor for failing to communicate in a timely way.1
Indeed, 39 percent of investors consider it extremely important that their advisor maintains an appropriate amount of contact with them, according to Cerulli.2 That level of contact should be flexible enough to scale up when the markets get choppy and clients rely more on advisors to proactively communicate and guide them through the volatility.
A 2021 McKinsey & Co. study offered further evidence, with a nearly 25 percentage-point increase in satisfaction observed when an advisor interacts with a client weekly instead of quarterly.3
Retention Strategy:
Ensure your clients' expectations for service align with the reality of what your practice delivers. Some advisors even go as far as creating an annual client service calendar with every newsletter, review, and client event outlined to achieve this. It sets clear expectations for the client, so they know what they're receiving for the fees they're paying.
Understanding your client's communication preferences is crucial. Calls and in-person meetings are often ranked as the most effective forms of client communication because you can focus on specific concerns and even model scenarios in real time to remind clients that their plan is built with a long-term perspective.4
However, messaging that is convenient and simple to personalize at scale, such as email, can help you enhance your service level with the resources at hand. Nearly 46 percent of advisors send about one email a month to ideal clients.2 It's the most commonly used contact method, with advisors reaching out to ideal clients about 18.6 times in a year on average.2
#2: "The performance numbers didn't measure up."
A client who is narrowly focused on how their investments perform above all else can be a tricky one to retain. Consumers have many choices when it comes to investing, and it's not just other advisors you're competing with. A recent Accenture report showed that 55 percent of wealth management clients believed they could beat their advisor's returns net of fees while investing on their own.
Retention Strategy:
Most advisors agree that clients who chase performance can be a challenge. That's why most advisors seek clients who want value beyond investment returns. They're increasingly evolving their value proposition away from investment performance and toward holistic planning that helps illuminate a path toward a client's goals. This can help take the focus off investment returns and redirect it to goal progress and attainment.
A recent Fidelity Investor Insights Study shows Gen X investors as well as younger generations expect more guidance in achieving their goals and improving their financial peace of mind than older investors.5
This includes services such as planning for efficient wealth transfer. Nearly 91 percent of clients say they want estate planning advice from an advisor, but only 22 percent are receiving it.6 Holistic financial planners can help bridge such gaps.
Returns will always be important for client satisfaction. But showing the overall value provided to a client over the length of a relationship can help that investor weather the ups and downs on the path to their goals.
#3: "I wanted a more modern, tech-enabled experience."
In today's modern world, clients have come to expect a richer experience delivered by tech companies such as Apple and Google. A ThoughtLab survey showed that 44 percent of clients were frustrated that they couldn't view all their investments in one place, and 49 percent said they select firms and advisors by the intuitive digital experience they provide.7
Retention Strategy:
Investing in your technology stack can pay off. Both younger and older investors gave higher satisfaction rankings to advisors who offered a digital, paperless experience.5
Offering a sleek client portal equipped with account aggregation can satisfy clients' desire to see the bigger picture of their finances. A portal also allows clients to do their own analysis and get the answers they need on demand.
#4: "I didn't feel personally connected with you."
A lack of personal connection would lead 25 percent of clients to leave their advisor, according to a study from MIT AgeLab and AIG.8 Another study highlights the importance of showing you care about your client beyond just their financial needs.5
Retention Strategy:
This source of dissatisfaction traces back to your interactions with clients and whether you've shown a sincere interest in their situation and their future goals. Being observant and asking insightful questions can help uncover new areas of opportunity to show your value. This rings especially true for millennial clients. Nearly 40 percent of those ages 30 to 45 said they view their ideal advisor as a life coach.8
Demonstrate your sincere interest in your clients by offering a more personalized experience. Consider customizing the client experience with photos of the boat the client is saving up for or the child they want to send to college. Another approach is taking the time to document a client's favorite snack or beverage and having those items brought in when meeting with them.
Enhancing the Experience
The research paints a clear picture of the heightened expectations of today's investors. By focusing on processes and technology, you can free up time to create the personalized, holistic experience that clients desire. With the right support, you can demonstrate your distinct value to keep your client retention rates high.
To explore more ways to boost client satisfaction, read our guide, Building Your Client Experience. To access tips from financial planners who excel in promoting strong relationships, get your copy of Candid Conversations: Couples, Money, and Conflict.
Sources:
1. "Top 5 Reasons Why Clients Fire Advisors." Financial Advisor Magazine, 2013. December 10. https://www.fa-mag.com/news/top-5-reasons-why-clients-fire-advisors-16238.html.
2. Cerulli Edge, U.S. Advisor Edition, Cerulli Associates, 3Q 2022 (76), 2022.
3. "Winning in the High-Net-Worth Segment in US Wealth Management." McKinsey & Co., 2020.
4. "Survey: Financial Advisor and Client Communications in 2022." SmartAsset, 2022.
5. Drivers of a Successful Advisor-Investor Relationship. Perspectives on growth and satisfaction from the 2021 Fidelity Investor Insights Study. 2021. n=1,974 investors.
6. "Focus on What Investors Want." Spectrem Group, 2021.
7. "Wealth and Asset Management 4.0." ThoughtLab, 2021.
8. "Future of Client-Advisor Relationships." AIG and MIT AgeLab, 2020.
You may also be interested in...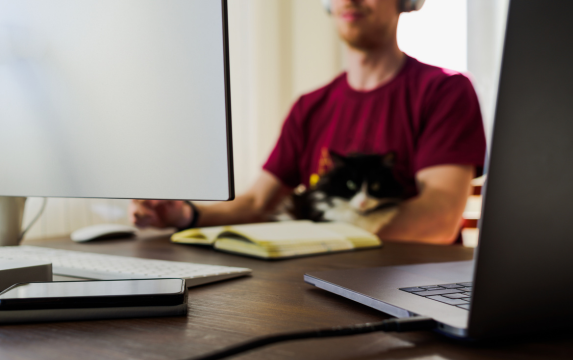 Company culture, at its most basic level, is defined as "how things get done" in each unique workplace. The way… Read More
Couples & Clashing Values: A Practical Guide
Download our latest eBook and get practical strategies for navigating money conflict between couples.
Download Now