Making the Most of Your Client Review Meetings
• Chris Mauriello • July 13, 2022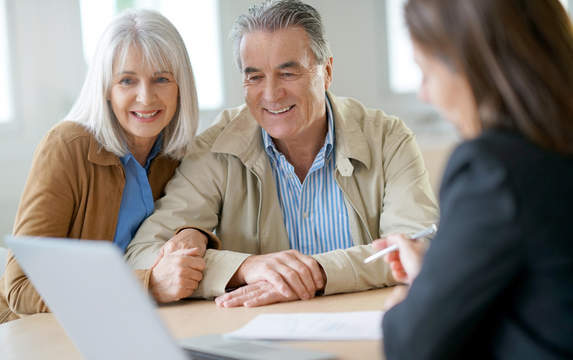 We are all busy balancing the demands of daily life. Informing a financial professional about life events—a hospital visit, a promotion, an unexpected home repair—isn't always top of mind.
What is ever-present, however, are clients' concerns about their money and their future.
A review meeting is an engaging way for you to address those client concerns and build the relationship. Establishing a regular cadence of client engagement will allow you to know about these "life events." You will also see how clients' financial needs, priorities, and goals are evolving so you can best serve them.
The Financial Planning Process Is Continuous and Requires Ongoing Engagement
A financial plan isn't a one-time event. It's an ongoing process to help clients manage all areas of their financial lives. Because of the dynamic nature, monitoring the plan and adjusting as necessary is critical for staying on track.
According to eMoney research which surveyed over 300 financial professionals, 81 percent review their clients' financial plans at least once a year.1 In addition, seven in ten of those surveyed have a standard process for reviewing plans with clients.1
For the advisor or firm, having a consistent review process provides a number of benefits. First, conducting ongoing, scheduled reviews shows clients that the planning process isn't once-and-done. Rather, it's a continuous opportunity to showcase the value you can deliver to their financial life.
Our research showed that holistic planners, as well as those that specialize in financial planning, are far more likely to have a standardized process for reviewing plans. These financial professionals report, at significantly higher rates, that their clients are1:
Empowered and have a better relationship with money
Seeing reduced anxiety and more peace of mind
Motivated to reach their goals
Correcting their financial behaviors
Further, advisors who conduct reviews may have better asset retention. With more conversations they may have opportunities to uncover additional needs requiring planning or financial solutions.
Preparation Is Key to Fostering Client Collaboration
Your best client review meeting starts, like many things in life, with proper preparation and correct expectations.
That begins with updating the information that you know about your client. If you are using financial planning software, make sure the client knows about account aggregation and how to set their accounts up. This way they can take advantage of the comprehensive financial picture created for them.
To engage or re-engage the client to take action in updating or reviewing their financial life, send them some prompts in advance. You can ask open-ended questions, like "what are your concerns?" and "what keeps you up at night?" Also consider planning-related questions like current employer and salary information.
Mostly this will help get their gears turning to think about their financial situation before they sit down. Any advance notice about updates or changes allows you to plan recommendations ahead of time. That way you can make the most of your time together.
What Can Be Accomplished in Your Client Review Meeting
The client review meeting is an opportunity to showcase the planning you have done or will do for them. It's also a chance to bridge clients' understanding around financial goals and work with them to collaboratively address any unrealistic goals or goal timelines.
You could have a specific objective for a review meeting, or it can be all about the ongoing effort to build the relationship. Either way, you will likely solve a few things just by creating an additional or more periodic touchpoint.
The financial professionals we surveyed most commonly cited the following as top priorities in the plan review meeting with clients1:
Review goals
Review and balance the portfolio
Assess performance in the plan
Update life changes
Evaluate cash flow and income
A planning platform plays a critical role here by supporting the client relationship and driving their engagement in the meeting.
Leveraging Planning Technology to Conduct a Collaborative Client Meeting
Review meetings are an especially important touchpoint to guide clients through uncertain times. Even clients with financial plans may be reassured by revisiting their plans more frequently to adjust to short-term conditions.
With a financial planning platform, you have the ability to illustrate complex concepts in a user-friendly manner. Sometimes the clients don't need all the nuts and bolts of a plan—too many details may scare them away! But a digestible, visual story can help them grasp what goes into their financial plan.
When market conditions change, you can enter your assumptions and model projections quickly—and visually. For example, Monte Carlo simulations can provide clients with a single probability of success for their plan. This is particularly powerful in times of market volatility or other uncertainty when clients tend to seek out assurance that they're on track to meet their personal and financial goals.
Presenting potential outcomes with the client lends transparency to the planning process and it provides an opportunity for plan assessment in real time. Setting up you and the client to "co-plan."
Maximizing Meeting Engagement and Strengthening the Planning Relationship
Working with your clients to understand their situation and discussing any changes to their expected outcomes is essential to the planning relationship. The ongoing monitoring and assessment will facilitate future confidence in the plan, as well as build momentum towards crafting a plan together.
Learn more about the many ways to meaningfully engage your clients—whether in a client review meeting or another touchpoint—in our webinar below.
Source:
1 eMoney Leading with Planning Research, May 2022, Advisors n=360
DISCLAIMER: The eMoney Advisor Blog is meant as an educational and informative resource for financial professionals and individuals alike. It is not meant to be, and should not be taken as financial, legal, tax or other professional advice. Those seeking professional advice may do so by consulting with a professional advisor. eMoney Advisor will not be liable for any actions you may take based on the content of this blog.
You may also be interested in...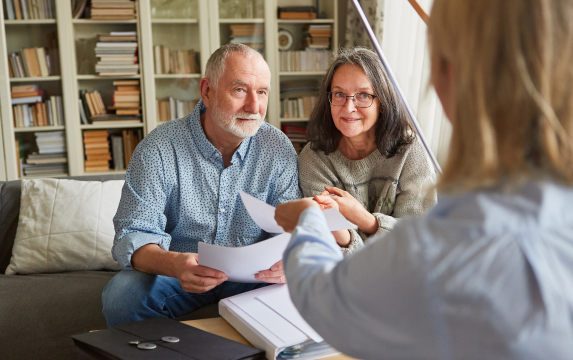 When it comes to developing a succession plan, one of several things will happen—something tragic like death or disability—but also… Read More
Couples & Clashing Values: A Practical Guide
Download our latest eBook and get practical strategies for navigating money conflict between couples.
Download Now