The Financial Professional's Complete Guide to Creating a Digital Marketing Strategy
• Valerie Rivera • March 25, 2021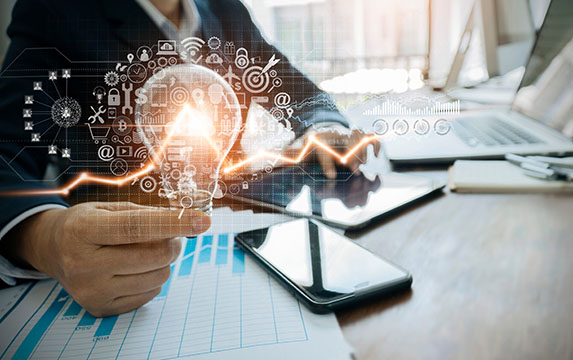 A digital marketing strategy is a series of actions that are designed to help your firm achieve specific growth goals—and it's essential for attracting and retaining new financial planning clients.
But creating a successful strategy that furthers your firm's goals can be a challenge. Take these six steps to craft a strategy that works.
Step One: Identify your goals
Before developing your digital marketing strategy, create a set of goals that outline what your strategy will accomplish. These goals should be high-level and answer an essential question: Where should this strategy take you and your firm? After all, in order to plan the journey, you need to know the destination.
Knowing your firm's current positioning—and where you want to be in the future—is essential. Whether you're looking to grow your book of business, increase client retention, or something else, every aspect of your digital marketing strategy should work to meet your end goals.
Once you've defined your overarching goals, they will serve as the "North Star" of your digital marketing strategy. Every effort must revolve around these key goals and will serve as a key part of building the foundation of your digital marketing efforts.
Step Two: Know who you're talking to
Your target audience will influence everything you do, so you need to identify who you're trying to reach with your marketing efforts.
Start by analyzing your current client base. Are these the clients you want to have? Do they fall into a specific niche? Who are they and what do they care about? Depending on your firm's business model, you may have multiple audiences with different needs.
Research your ideal clients by:
Conducting client interviews to better understand your current client base
Utilizing marketing analytics to see which clients are most engaged (and which aren't)
Digging into overarching trends for your target demographics
Once you have a clear picture of who you're targeting and what they want, you can formally create buyer personas.
These personas are a keystone of your digital marketing strategy—the starting point for selecting your messaging and channels when developing campaigns. Personas also help you personalize your communications and develop content that addresses their specific concerns.
Step Three: Map out the buyer's journey
Now that you know who you're speaking to, you need to know how they make decisions and when. In other words, you need to know what the buyer's journey looks like. Get familiar with it and learn what your prospects need at each stage.
Knowing what and how to speak to prospects in each journey stage will make all the difference in your marketing efforts. For example, prospects that are still in the attract stage—when they're still getting to know your brand—require different messaging and marketing channels than prospects that are further along the funnel.
Step Four: Optimize the journey
Now that you've mapped out the buyer's journey and have your buyer personas in-hand, you can figure out when and how to connect with them. If you can identify how to best move prospects along the journey, you'll increase your conversions and maximize the benefits of your marketing efforts.
Here are some ways to optimize your buyer's journey:
Increase your digital footprint through an engaging website and social media presence
Create content that tells your story and addresses client needs at each stage of the journey
Identify areas of friction that keep prospects from transitioning from one stage of the journey to the next
Ensure that your content always has clear next steps (i.e. CTAs)
These are just some of the techniques you can use to optimize your journey, better address your prospects' needs, and acquire and convert the kind of leads you're after.
Step Five: Automate what you can
Now that you've created your digital marketing strategy, it's time to execute. Digital marketing is essential for financial professionals today, but it can be a heavy lift—especially if you already wear many hats.
Marketing automation helps streamline processes, increase efficiency, and scale your efforts faster than manual methods alone. It can also help personalize your communications more easily, increasing their impact without extra effort.
The end goal is to automate as much as possible while increasing effectiveness. The less manual marketing you need to do, the more time (and ultimately money) you'll save when executing your strategy.
Step Six: Measure and improve
Once you've fleshed out your digital marketing strategy and have streamlined execution processes, continue measuring its performance and improving your approach.
Setting objectives tied to different marketing tactics will help you measure your success. Your objectives should be metrics-driven, specific, and work toward achieving your high-level marketing strategy goals. In other words, they should be "SMART"—specific, measurable, attainable, relevant, and time-bound.
Some examples of "SMART" objectives include:
Increase lead form inquiries 25 percent by the end of the fourth quarter
Grow our retirement planning clients 10 percent by the end of the second quarter
Engage all current investing clients with a monthly business update by the end of the year
Once you define what a successful digital marketing strategy looks like to you and your firm, then you can properly measure and improve your efforts.
Download our eBook "The Financial Advisor's Marketing Guide to Digital Content and Campaigns" for more information about putting these tips into action.
DISCLAIMER: The eMoney Advisor Blog is meant as an educational and informative resource for financial professionals and individuals alike. It is not meant to be, and should not be taken as financial, legal, tax or other professional advice. Those seeking professional advice may do so by consulting with a professional advisor. eMoney Advisor will not be liable for any actions you may take based on the content of this blog.
You may also be interested in...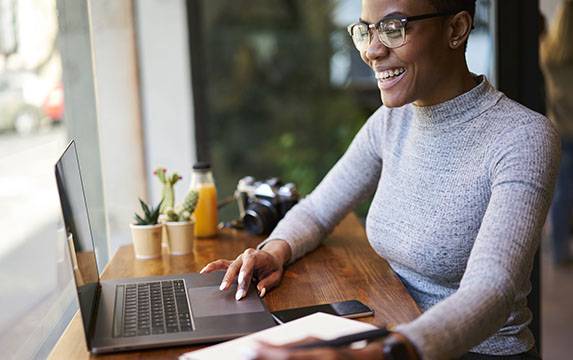 Content marketing can play an essential role in any modern financial professional's marketing strategy. According to the eMoney consumer marketing… Read More
CE Webinar - Making Money More Human: The Value of Emotional Intelligence in Financial Planning (1 CFP® CE Credit)
Join eMoney Thursday, October 7 at 2:00 p.m. ET to explore the power of emotional intelligence and the CFP Board's recent change to its principal knowledge topics.
REGISTER NOW