Aligning Your Financial Planning Practice with Financial Therapy
• Emily Koochel • January 6, 2022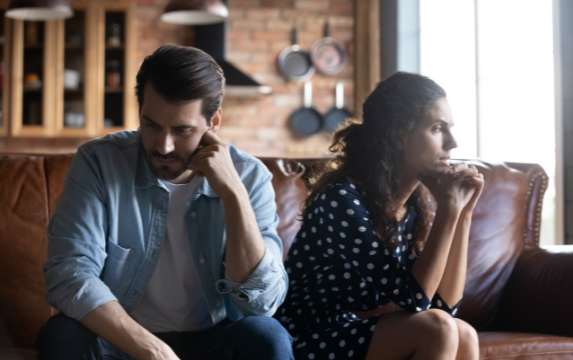 Updated on: September 15, 2022
Have you ever had a client who despite all efforts to implement your recommendations in their financial plan wasn't sticking to the plan?
Perhaps the client continually overspends—even though you've shown them the impact this is having on the plan, as well as the consequences if it doesn't end. But the overspending doesn't stop.
The adage goes, "Treat the disease, not the symptom." Maybe they're spending for other reasons, using it as a way to cope, and there's a money disorder there. In these situations, individuals need additional support, perhaps seeing a financial therapist first to then be ready to move forward with the financial planner's recommendations.
Knowing Your Planning Scope and Limitations
It is important to understand that not all clients need financial coaching and financial therapy; clients may be genuinely motived and ready to take financial action. But for those who have continuous struggles or a trauma, there are options for a better fit.
Frequently, financial planners and clients alike are unaware of how a client's personal financial past may be affecting their current financial plan, and ultimately their progress. It is easy for each of them to blame each other, but this may really be an issue of poor alignment of needs and expertise in financial services.
And even though it's important to find the right clients to work with based on your expertise and factors that feed your satisfaction, just like in the example above, things can change.
Even with a comprehensive intake form and a successful first meeting, the advisor-client relationship can shift over time. The world around us changes. There is a myriad of factors that could suddenly trigger painful money experiences, a trauma, or financial anxiety. And that's when any of your proactive efforts to screen who you are working with and helping may not be enough.
The good news is the financial services industry is continuously evolving. You can choose who to work with and how to align your financial planning practice to better support your clients that have money challenges that are out of your scope.
The Expanding Role of Psychology in Financial Planning
Due to financial coaching and financial therapy still gaining wide public recognition, many clients may find themselves in a financial planner's office because it is the only place they know where to seek support.
Although clients are hiring a financial professional to grow, manage, and protect their wealth, they don't want conversations to focus solely on the numbers. Quite often it's the story behind the numbers they are seeking more clarity around. And interestingly, education for financial professionals primarily focuses on the numbers and the technical planning strategies. That is beginning to change, however, as the importance of the psychology of financial planning is being recognized by the CFP Board.
Additionally, a recent study1 done with financial advisors and clients shows there is rising demand from clients to have more financial wellness discussions with their advisor. About 90 percent of clients surveyed say they are receptive to financial wellness discussions with their advisor.
And so while the opportunity to serve clients more holistically is there, you don't have to take it on all yourself. This transition has been years—even decades—in the making and there are several governing bodies and designations that can support financial professionals and planners.
Getting to Know the Players and Building a Support Network
The convergence of financial psychology, therapy, and financial advice occurred as professionals wanted to adapt therapeutic techniques for financial counseling and planning.
The Financial Therapy Association (FTA) is one national organization that emerged to foster this transdisciplinary approach in the practice of mental and financial health. This association has a dedicated community of psychologists, marriage and family therapists, financial planners, counselors and coaches, students, and academics.
Another leader in the space is the Association for Financial Counseling and Planning Education (AFCPE®). Their expertise is in financial counseling, coaching, and education. The AFCPE® has been nationally recognized for ensuring the highest level of knowledge and skill for trained professionals.
Let's understand these professional roles that can support financial professionals like yourself.
Financial Therapist: It is difficult to effectively look to and plan for our future, if we are stuck in the past. A financial therapist will often focus on an individual's financial background, looking to understand their socialization (upbringing), and experiences that may influence emotions, communication style, financial management, and other financial behaviors.
Financial Counselors: Financial counselors often focus on current and immediate financial situations, helping to identify how to manage current expenses, debts, spending, etc. and help identify current and future financial goals. For example, a financial counselor may help create a debt management plan that will then allow for an increased contribution for retirement savings. It is important to note, financial counselors do not manage or give investment advice, unless they hold additional licenses or designations that allow them to engage in investment planning.
Financial Coaches: Financial coaches help support clients along their financial journeys and maintain progress. These trained financial professionals support clients with sustained financial behavior change through engagement, personalized solutions, and accountability.
The Expanding Expertise of a Financial Planner
Hear from Financial Planning Education Consultant, Sasha Grabenstetter, AFC®, and guest panelists discuss the expanding number of roles in the financial advice industry and offer guidance for understanding the training, education, and experience of each financial professional in our eMoney webinar.
* Please note, CE credit will not be given for an on-demand replay.
Source:
1 eMoney, Planning with Purpose Research, July 2021, Advisors n=393, End clients n=391
DISCLAIMER: The eMoney Advisor Blog is meant as an educational and informative resource for financial professionals and individuals alike. It is not meant to be, and should not be taken as financial, legal, tax or other professional advice. Those seeking professional advice may do so by consulting with a professional advisor. eMoney Advisor will not be liable for any actions you may take based on the content of this blog.
You may also be interested in...
Amid the Great Wealth Transfer, with $84 trillion set to be passed between generations in the next two decades1, there's… Read More
How Does Your Client Experience Stack Up? Take the Assessment!
Only 26% of financial planners say their clients are highly engaged and motivated. Take this self-assessment to see how your client experience compares!
TAKE THE ASSESSMENT