Taking Steps to Find the Right Clients
• Mac Gardner • November 17, 2021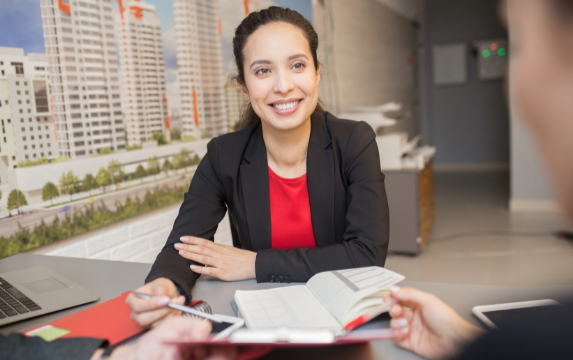 You could say that the first meeting you have with a potential new client is the most important one you will ever have with them. And you may be wondering why I used the word "potential" in that statement. Keep in mind that just because you have managed to schedule the first meeting, doesn't mean there will—or should—be more.
For one thing, after the first meeting, this new client may decide to continue their search for the right financial professional to help them. And via this first meeting, you also need to decide if this potential new client is a good fit for you. Are they someone you want to establish a long-term relationship with?
Determining Your Ideal Client
Before you even begin looking for the right clients, you need to know who they are. And who those clients are will be different for each financial professional.
Start with your expertise. Where do you thrive? When helping them plan their future, does solving for some clients' needs fulfill you more than others? Or have you helped a certain type of client so frequently that you have developed specialized expertise? Keep in mind that not only can this process help you think about the clients you want to work with, but it can also help you differentiate your practice and articulate your value proposition.
It's also helpful to think about your own likes and dislikes outside of your profession. Things that engage you in your own life may point to a particular client base or group of like-minded people you would like to surround yourself with on a day-to-day basis.
Another way to look inward is through your own personal experiences in life. There may be something you have experienced that will help you relate to others who have gone through the same thing—such as the early loss of a spouse or receipt of a large inheritance that changed your life at a young age.
Finding the Right Prospective Clients
Once you know who you want to work with, it's time to think about the best ways of connecting with those people. Again, where you'll seek out your ideal client depends on who they are.
Look to the clients you already have who fit the criteria of your ideal client. Here you have a pool of people who are already familiar with—and hopefully satisfied with—the service you provide. Let these clients know how much you enjoy working with them and ask if they know others with similar needs they would be willing to refer.
If you narrowed down your ideal client based on criteria from your own personal experience, think about the places in your life that experience has taken you. If you belong to special clubs or organizations because of this experience, look for ways to engage with others in those groups. Offer to speak at club engagements to share your experience and expertise. Get the word out among the others in these groups that you have something to offer.
This goes for your marketing efforts as well. You may connect with potential new clients in person, but they will do their research online to learn more about you. Make sure your online persona articulates the specialized services or expertise you have to offer. Use social media to connect with appropriate organizations and groups. Make sure the content you share supports the value proposition you offer.
The First Meeting
Getting back to that first meeting, once you have found some ideal prospects and have your first meeting scheduled with them, now is the time to find out if the right chemistry exists.
Determine what it is you want to gain from the first meeting. Because this client is coming to you based on a common connection or specific planning need, the temptation to just sit and talk to them for an hour may be great. While talking about mutual interests is important, it's just as important for you to listen. That way you can both determine whether to pursue the relationship.
It also might be tempting to send the client a questionnaire to fill out before their first meeting, but many of the financial professionals I talk to indicate that their clients don't have a lot of extra time on their hands to take on that level of pre-meeting preparation. Once you mutually decide to work together, there will be ample opportunity to begin gathering client data.
Chances are good you already know something about the client based on how you met them or tips they gave you when they reached out to schedule. Take that information and develop questions that will help you get a deeper understanding of why they want to engage you as their financial planner. There are many tools available to help you narrow down the right questions to ask each potential new client.
And remember that much of your time during this first meeting will be spent listening. Ask the questions you want and actively listen to your clients' answers. Once you have asked your opening questions, you will probably find this spurs additional questions that will add detail or clarity and the meeting will flow from there.
Find Relatable Clients for Greater Satisfaction
I wrote in a previous blog post about how to get started with a new client—specifically one that is new to financial planning. In this post, I shared guidance from my book, "Motivate Your Money." I call it the 3R rule—people seeking their perfect financial planner should ensure they receive a financial planning strategy that is relatable, retainable, and repeatable.
I believe it's the concept of relatability that ties most closely to the mission of finding the right clients—that the financial plan must resonate with the person to whom it is being presented. Being relatable means a greater likelihood that the plan will be followed.
Relatability indicates a connection. While my 3Rs guidance was developed to help people manage their own financial affairs, I believe it's important that financial professionals be able to relate to their clients. Doing work you love to help people you feel connected with is a powerful combination that can lead to a successful and fulfilling career.
To learn more about the intersection of what clients want and what makes advisors feel fulfilled, watch for our upcoming eBook, Planning with Purpose.
DISCLAIMER: The eMoney Advisor Blog is meant as an educational and informative resource for financial professionals and individuals alike. It is not meant to be, and should not be taken as financial, legal, tax or other professional advice. Those seeking professional advice may do so by consulting with a professional advisor. eMoney Advisor will not be liable for any actions you may take based on the content of this blog.
The views and opinions expressed by this blog post guest are solely those of the guest and do not necessarily reflect the opinions of eMoney Advisor, LLC. eMoney Advisor is not responsible for the content, views or opinions presented by our guest, nor may eMoney Advisor be held liable for any actions taken by you based on the content, views or opinions of the guest.
You may also be interested in...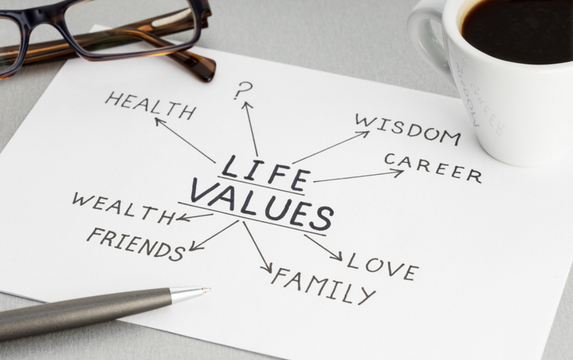 Holistic financial planning incorporates a client's total life and financial circumstances into their plan. The purpose is to go beyond… Read More
How Does Your Client Experience Stack Up? Take the Assessment!
Only 26% of financial planners say their clients are highly engaged and motivated. Take this self-assessment to see how your client experience compares!
TAKE THE ASSESSMENT