All in the Family: Engaging the Next Generation of Investors
• Valerie Rivera • November 6, 2019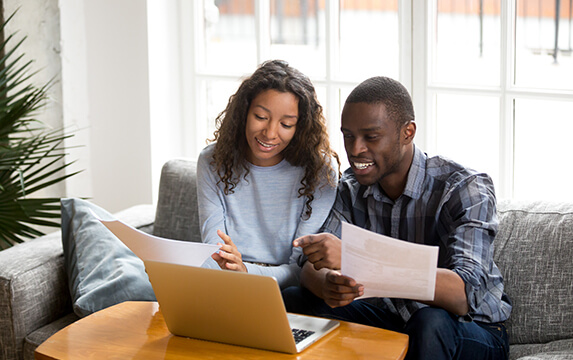 Updated on: August 16, 2021
What do Charlie Sheen, Miley Cyrus, and Peyton and Eli Manning have in common? They all grew up in the limelight and followed their famous parents into entertainment or athletics. The world knows these celebrities now as famous actors, athletes, and singers. But before their children were famous, we watched Martin Sheen trek through Vietnam, Billy Ray Cyrus nurse his achy-breaky heart, and Archie Manning wow the fans at Ole Miss (and his grandson Arch may also be destined for greatness).
The Parent Trap
According to a Cerulli report, Baby Boomers will transfer $48 trillion in wealth to their children over the next 25 years. Advisors can view this historic wealth transfer as either a threat or an opportunity. The statistics attest to the current state of disruption: At least 66 percent of next-generation investors parted ways with their parents' advisors after receiving an inheritance.
This shouldn't come as too great a surprise as advisors aren't engaging their clients' children. More than half of advisors only meet with clients individually or with their spouses as a couple.
What's in Your Tech Toolbox?
With the right toolset, advisors can meet with extended family members to share and review client plans. The right tech can promote relationship building, problem solving, and engaging client experiences, while helping to automate the collection of client data.
Technology plays a critical role in engaging the next generation of clients: Fifty-three percent of Gen X/Y survey participants said they would find a new advisor if theirs weren't using technology to enhance services.1
Financial professionals can create prospective plans based on clients' data that they already possess, representing an easy but impressive conversation starter. By reducing the time-intensive work required to develop financial plans, advisors can focus on building relationships.
The Kids Are Alright
Teenagers and young adults are accustomed to gamified experiences. They use smartphone and computer apps that overlay real-world challenges with digital games that can serve as a guide. There are gamified apps for financial saving and education, as well as everything from dieting to meditation to general productivity.
As children enter adulthood, advisors can provide actionable, step-by-step guidance that can improve their financial health. By defining and setting goals, developing plans, and following through, advisors can demonstrate the value they provide.
Building Your Bench
Advisors can afford to look further out as they plan their own practices. The average age of an advisor is 55 years old, not much younger than the average age of their clients. Millennials are now the largest generation in the U.S. workforce, so any practice with a long-term future will need to address their planning needs.
By creating a team that includes younger advisors, you can take advantage of the natural affinity your clients' younger family members might have for working with a peer. These team members will also help you better understand next-generation financial planning questions and technologies to consider investing in for the practice.
Investors: The Next Generation
There's no quick or easy solution to engaging multi-generation family members, but advisors owe it to clients and their families to offer guidance as they confront complex financial challenges.
As advisors assemble their technology toolsets, they should connect with clients, prospects, and their families—and reduce the hurdles that keep families from engaging in the planning process. With the right financial planning technology, advisors can create efficiency, improve the quality of financial plans, and find more time to work with clients.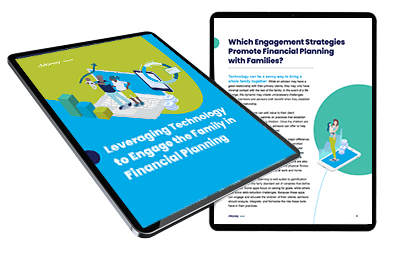 Download our new eBook to learn how the right technology can engage the next generation of investors.
12017 Fidelity® Investor Insights Survey.
You may also be interested in...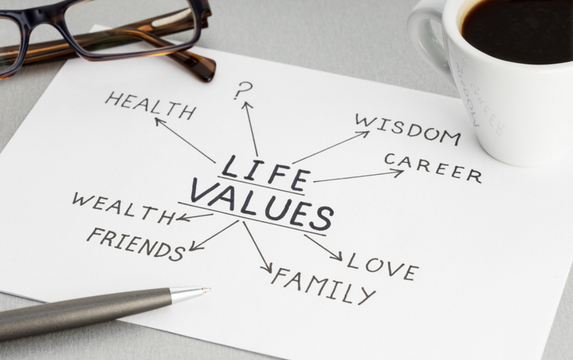 Holistic financial planning incorporates a client's total life and financial circumstances into their plan. The purpose is to go beyond… Read More
How Does Your Client Experience Stack Up? Take the Assessment!
Only 26% of financial planners say their clients are highly engaged and motivated. Take this self-assessment to see how your client experience compares!
TAKE THE ASSESSMENT