Considerations for Creating a Virtual Financial Planning Practice
• Chloe Moore • March 30, 2023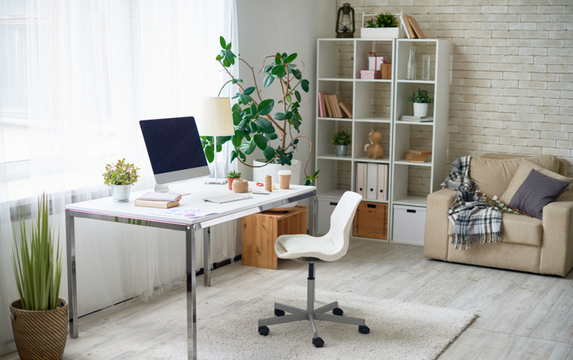 When businesses were forced to shut down due to the COVID-19 pandemic, remote work took off in unprecedented ways. For many of us, that remote work lifestyle is here to stay.
My practice has been virtual since its founding in 2016, and I wouldn't have it any other way. If you're thinking about remaining remote or want to strike out and create a virtual financial planning practice, here are some things to consider.
Drivers for Operating Remotely
In designing my practice, I knew I not only wanted to help young tech professionals achieve their financial goals, but I also wanted to build a business that supported the life I wanted to live. One of the initial drivers for operating remotely was convenience.
While working at a small firm in the busy Atlanta metro area many years ago, I saw how challenging it was to conduct face-to-face meetings in an office. Clients would drive from all parts of town—some traveling as long as two hours to attend meetings. My clients are busy people with hectic work schedules and families to take care of. They appreciate the convenience of meeting virtually to eliminate a stressful and time-consuming commute.
Another advantage of a virtual practice is that I don't need a physical office space. As a solo practitioner, that's a huge savings that goes straight to my bottom line.
A remote practice also makes sense because of my niche clientele—technology professionals. While I'm excited that Atlanta is a growing hub for technology companies1, I wanted the opportunity to work with young tech professionals across the country.
For advisors with specialty practices, operating virtually means you don't have to limit your client base to a small geographical area that may not have enough prospective clients seeking your services. Not being location specific is an advantage for clients as well. My expertise in equity compensation is available to clients regardless of their physical location. Client retention is a significant perk too. Neither my clients nor I have to end our relationship if we relocate to a different area.
Setting Client Expectations as a Virtual Advisor
Depending on your client base, you may have new clients who have never worked with an advisor before, so the virtual experience is the only one they know. Or you may have clients who come from a more traditional, brick-and-mortar financial practice. Either way, there are a few essential factors to address regarding your remote working relationship.
Since the clients I work with are mainly from the tech industry, they have an inherent understanding and trust in the security of virtual tools. Nevertheless, it's crucial to use an appropriate, secure technology setup. Be prepared to answer your clients' questions about the measures you take to ensure the security and privacy of their sensitive information.
While remote meetings could happen more often and are making it easier to coordinate with your clients' calendars, remember to set boundaries. A work-from-home pain point (not exclusive to advisors) is knowing how to set the boundaries you need to ensure a good work-life balance. When your office is in your home, there may be a tendency to feel like you're always at work—and clients may think that too.
I've had prospective clients tell me they can't meet within regular business hours or can only meet on weekends. Early in my business, I would try to accommodate those requests by making myself available one night a week for late meetings or one weekend a month for Saturday meetings. I realized quickly this didn't work for me. Now, I stand my ground and set those boundaries. I'm a professional and want my clients to respect me as such, just as they would anyone else who works within standard business hours. If they can't accommodate that, it's probably best that we don't work together.
Debunking Virtual Financial Practice Myths
As more and more advisors consider the benefits of a remote practice, some have asked me if it's difficult to build a rapport with clients I haven't met in person. I've never had that feeling, especially with the use of video conferencing. I've experienced many emotional moments with clients, and the fact that we were viewing each other on a screen versus in person made no difference. The tools we use today provide the same opportunities to see a client's facial expressions and view their body language as though we were in a room together.
I've also been asked about productivity—whether advisors working from home would get distracted. As I think most people who work in a remote environment discover, productivity is actually better because there are fewer distractions. In fact, productivity is one of the biggest pluses for me when it comes to operating a virtual practice.
Some advisors could capitalize on this increased productivity by expanding their services to a broader client base. Since I'm choosing to maintain a smaller lifestyle practice, operating virtually allows me to have more meaningful and deeper relationships with clients while pursuing my passion for advancing diversity in the financial industry.
Expanding Horizons for Clients and Advisors
Traditional advisory business models require advisors to build their lives around an office so they can be there to meet with clients and develop and manage an infrastructure. It forced advisors to shape their lives around their businesses. Working virtually allows an advisor to break away and build their business around their lives.
Owning a virtual financial practice has been ideal for me. It's allowed me to structure my firm to meet my needs and expectations while providing the best possible service to my clients. Give virtual financial planning a try and see if it's the right fit for you, your clients, and your lifestyle.
DISCLAIMER: The eMoney Advisor Blog is meant as an educational and informative resource for financial professionals and individuals alike. It is not meant to be, and should not be taken as financial, legal, tax or other professional advice. Those seeking professional advice may do so by consulting with a professional advisor. eMoney Advisor will not be liable for any actions you may take based on the content of this blog.
The views and opinions expressed by this blog post guest are solely those of the guest and do not necessarily reflect the opinions of eMoney Advisor, LLC. eMoney Advisor is not responsible for the content, views or opinions presented by our guest, nor may eMoney Advisor be held liable for any actions taken by you based on the content, views or opinions of the guest.
Source:
1 Holland, Frank, and Cait Freda. "Atlanta Is a Growing Hub for Top Tech Companies like Apple and Microsoft to Find Black Talent." CNBC, 2022. February 4. https://www.cnbc.com/2022/02/04/atlanta-is-a-growing-hub-for-top-tech-companies-like-apple-and-microsoft-to-find-black-talent.html.
You may also be interested in...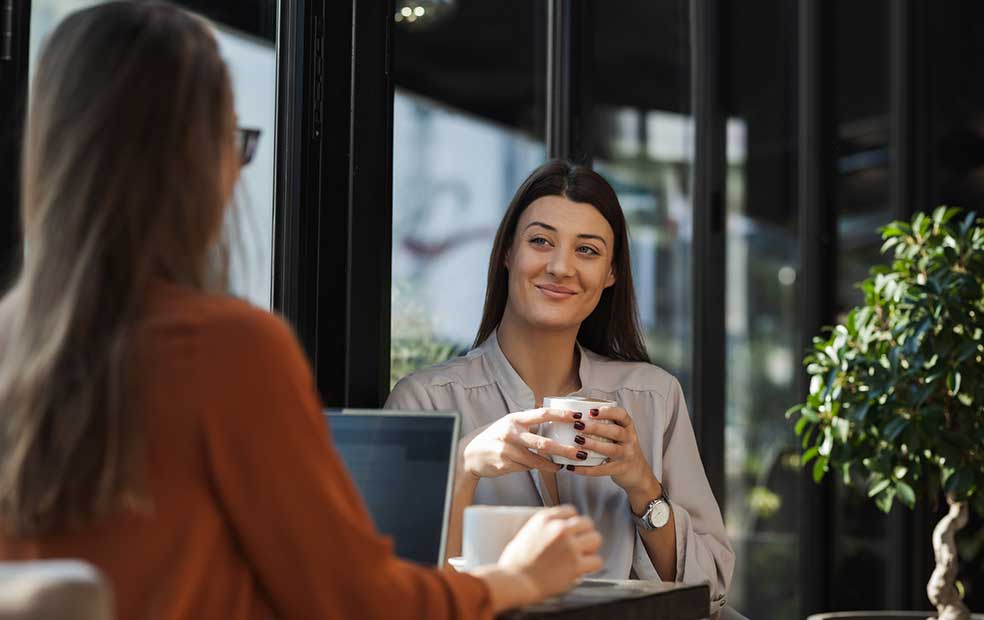 As a financial advisor, you may be wondering how to increase your marketing efficiency and boost your revenue. The answer… Read More
eBook: From Portfolio Manager to Planner
Download our latest eBook and learn how to use the data you already have to evolve your business and client relationships.
Download Now