Financial Advisor Sales Process: How to Improve Efficiency and Increase Revenue
• Taylor Schulte • October 25, 2023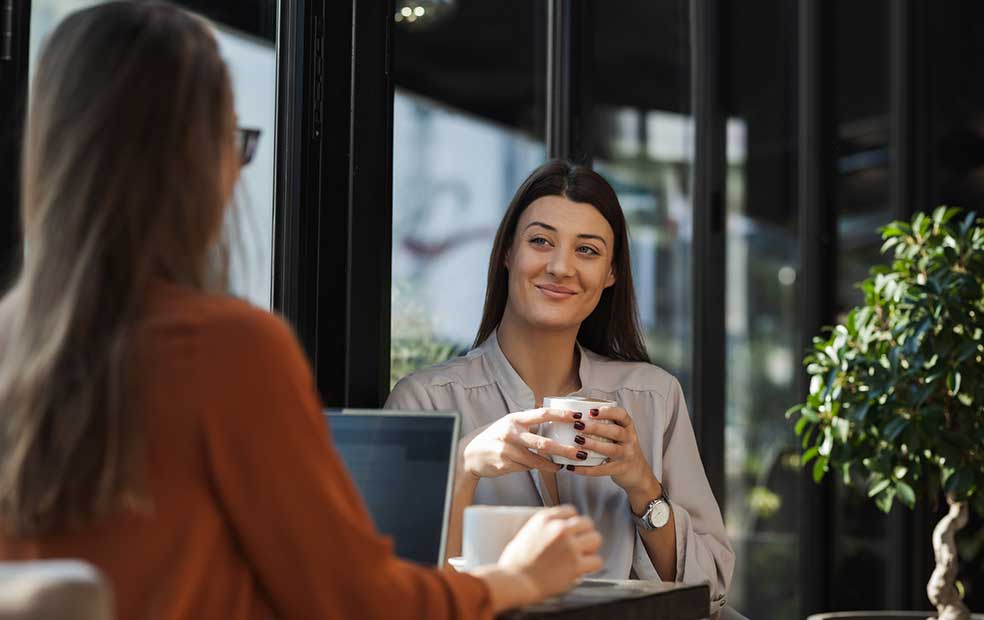 As a financial advisor, you may be wondering how to increase your marketing efficiency and boost your revenue. The answer may lie in your sales process.
I've spent the last several years developing and implementing a repeatable sales process to support our various marketing funnels. As a result, our sales process has helped us earn over $600K in recurring revenue in the last three years.
There are a few things I've learned along the way that I think almost any advisor can implement in their practice.
Start by Looking at Your Website to Improve Lead Quality
When I first launched my firm, Define Financial, I was taking 150 introductory calls per year at one point. Coming from the wirehouse world where you're making cold calls and doing anything just to speak to someone who would listen, I mistakenly thought this was a major win.
But after a while, I realized a very low percentage of these calls were people we had the expertise to help. In other words, I was wasting their valuable time, and mine. Fast-forward to today and we're taking approximately 75 high-quality introductory calls per year, with the goal of getting that number down to 60.
To reduce the quantity of calls and improve the quality, I began by addressing my web presence. For example, when someone lands on my website, marketing research proves that I only have 5 seconds to explain what we do and how we can help.
With this in mind, if you visit my site today, you'll see we clearly state on the home page who we work with: individuals aged 50+ with over $1 million in retirement savings who have important, unanswered questions about taxes and creating income.
While this isn't as specific as saying we work with C-suite executives at Microsoft or retiring Optometric practice owners, it's specific enough to give people an idea of whether or not we can potentially solve their biggest pain points.
From there, the primary call-to-action (CTA) on my website is what we refer to as a "Free Retirement Assessment" (a.k.a. lite financial plan). When people click on the CTA and go to the landing page, they're given more information about our expertise, who we best serve, and how we can help. Finally, before they get to our online scheduling tool to book an introductory call, they are presented with an FAQ section which is our final attempt to clear up any additional questions they may have about our firm.
We structure the user journey on our website this way because you can't throw everything at them at once. It's easier for people to digest information in bite-sized chunks. The good news is, by the time someone schedules a call with us, they know that we are a potential fit and have the expertise to help with their situation. In other words, they know that their upcoming phone call will be a good use of their time.
Establish a Repeatable Sales Process for Your Firm
Once your prospecting efforts are paying off and you have the right people scheduling intro calls through your website, you need to have an effective process for converting those opportunities into clients.
To start out, that process may be as simple as a short introductory phone call to confirm there is a potential fit and an hour-long "get to know you" meeting to help all parties make a final decision. You can improve and iterate over time. The important thing is to have a repeatable sales process and let potential clients know about it. Sharing your step-by-step process with prospects will eliminate surprises, set proper expectations, and encourage them to take the first step with you. It will also signal to them that you're going to provide a structured, organized experience.
Our sales process takes about 4-6 weeks for a potential client to complete. At a high level, it looks like this:
A prospective client schedules a 20-minute introductory call
We request copies of all investment account statements and their most recent tax return
My partner and I conduct a one-hour discovery meeting to learn more about them and their retirement goals
We develop a lite financial plan (a.k.a. retirement assessment) answering their most important questions
We hold a one final hour-long meeting to present the completed assessment to the potential client
The potential client is given copies of our assessment, digests what they learned through the process, and decides if they'd like to formally hire our firm
An individual must be serious about hiring a financial planner to go through this process. After all, they're required to provide us with sensitive financial documents and invest 4-6 weeks of their valuable time to go through it.
Since implementing this process in 2020, our conversion rate is about 60 percent. In other words, about six out of every 10 prospects to go through our process hire us. However, we've meticulously tracked every metric of our sales process over the last few years and think we can get that up to 70 or 80 percent in the near future. Keep in mind, these are complete strangers coming to us through our retirement podcast and other digital marketing efforts. Warm introductions from existing clients or Centers of Influence could very well produce higher conversion rates for advisors engaging in those growth avenues.
What I like about our sales process is that it gives prospective clients the opportunity to see exactly what we do and how we can help them before making any commitments. It's not easy for consumers to properly evaluate financial planners and know what questions to ask. Our detailed process takes that pressure off their shoulders and guides them through the evaluation process; a process they can apply to other firms they might be considering as well.
We had success with our sales process right from the start, and I think it's largely because having a clear process for prospective clients is a differentiator on its own. Instead of, "schedule a call" or "fill out this form and we'll be in touch," we're offering them something that provides value and giving them a framework for making an informed decision about hiring our firm.
Tips for Evolving Your Sales Process Over Time
Building a successful sales process comes down to starting simple and committing to making improvements and iterations over time. As I've worked on my process over the years, there are a few things I've learned along the way.
The more you give, the more you get. A lot of advisors I speak with are worried that if they give prospects a lite financial plan upfront they'll take it and run. While this may happen from time to time, it isn't as prevalent as most assume. People reach out and commit to investing 4-6 weeks of their time because they know they need professional help. We've found that the more we provide to a prospective client, the easier it is for them to determine if we're the right firm to hire.
The sales process needs to be documented and systematized, for staff and clients. A well-documented process improves efficiency by clearly illustrating everyone's role and how to execute. As I mentioned, it also makes it easier for clients to take the next steps when they can see exactly what comes next.
Be ready to explain what financial planning involves. Some prospective clients have a hard time understanding what's involved in financial planning, especially if they or a family member has never worked with a comprehensive planner before. We have a process for demoing our financial planning software and bringing our work to life when clients need help understanding what we do.
Pay attention to the client experience. The most important thing we have found is to regularly put ourselves in the shoes of the prospective client and think about what their experience is like. This has been our best guide for making improvements to our process over time. For example, not long after my firm began implementing our process, we added a step where our Client Service Manager would immediately call every individual who scheduled an introductory call with us. Previously, they would only receive email confirmation that their appointment was scheduled. In addition to receiving a confirmation email, they now hear from a real person on our team which helps to humanize our process and kickstart relationship building.
Solicit feedback and always think about what's next. One of the most valuable ways to gauge our success has been feedback from individuals who have been through our process. Our goal is for everyone to say they had a great experience, even if they don't hire our firm. In pursuit of that goal, we're always looking to optimize things. Most recently, we've been exploring adding logic to our scheduling forms, allowing us to direct website users to different landing pages based on their responses. This will help us further connect with the people we truly have the expertise to help, while still helping others get the information they're looking for.
Start Optimizing Your Sales Process
My process is almost five years in the making, and we will continue to optimize and make improvements. There's no shortage of ways to improve a prospective client's experience with your firm. The best way to start is to document a process, however simple, and commit to making iterations over time.
If you're interested in learning more about my process, I've put together a self-paced video course that takes you behind-the-scenes and shows you exactly how we implement each step. Add your name to the interest list and you'll be the first to know when version 2.0 is available!
DISCLAIMER: The eMoney Advisor Blog is meant as an educational and informative resource for financial professionals and individuals alike. It is not meant to be, and should not be taken as financial, legal, tax or other professional advice. Those seeking professional advice may do so by consulting with a professional advisor. eMoney Advisor will not be liable for any actions you may take based on the content of this blog.
The views and opinions expressed by this blog post guest are solely those of the guest and do not necessarily reflect the opinions of eMoney Advisor, LLC. eMoney Advisor is not responsible for the content, views or opinions presented by our guest, nor may eMoney Advisor be held liable for any actions taken by you based on the content, views or opinions of the guest.
You may also be interested in...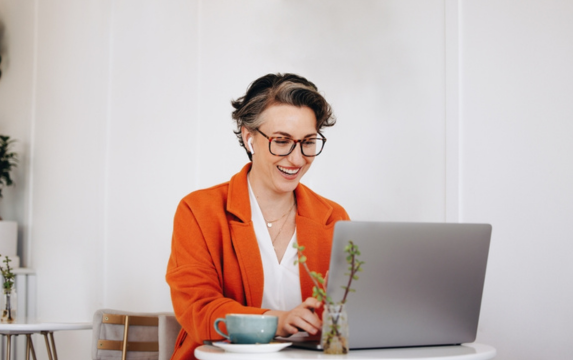 Ask 10 successful financial professionals how they achieved their success, and you'll likely get 10 different stories and a lot… Read More
eBook: From Portfolio Manager to Planner
Download our latest eBook and learn how to use the data you already have to evolve your business and client relationships.
Download Now