Financial Advisor Training: Prepping the Next Generation of Planners
• Sasha Grabenstetter • August 9, 2022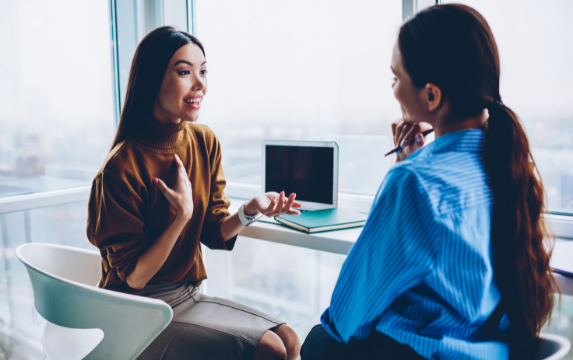 As the offering of investment services without financial planning becomes scarcer, those looking to build their financial advisor training curriculum must refocus. Advisor networks, financial firms, and universities should take note that financial planning increasingly demands more attention.
There are two areas in particular that can give the next generation of financial advisors and planners an edge. The first is incorporating the CFP Board's new principal knowledge domain—the Psychology of Financial Planning—into your training. And the other is supporting direct use of financial planning software.
The New Standards for Financial Planner Knowledge
In 2021, the CFP Board added the Psychology of Financial Planning as a new knowledge topic. This reinforced the progression towards financial advisors seeking to act in the best interests of their clients and serve them with more personalized advice.
With Psychology of Financial Planning comes behavioral finance, financial counseling, financial wellness, and more. Emerging financial planners don't need to become an expert in every area, but general awareness and training in financial psychology will best prepare them for the advice field.
Since the Psychology of Financial Planning is a developing area of study, the CFP Board is a primary resource. To assist planners in learning or adapting this knowledge domain, they released a book in 2022, The Psychology of Financial Planning.
Beyond the CFP Board book, academic research, podcasts, and workshops are other great training resources. I had the opportunity to speak with other industry professionals on why this area is becoming core to the advisor and planner profession. Our conversations explore the interconnectedness of financial planning, psychology, and therapy to better serve clients.
As we think further about the expansion of serving clients, the role of technology becomes increasingly important in the advisor training agenda.
The Upward Trend of Planning Software for the Next Generation
Financial professionals in today's era need and use technology in their practice. The annual T3 Software Survey1, with responses from nearly 4,500 financial advisors, provides a compelling view of advisors' software choice and use.
The 2022 study found the most commonly used software—with usage cited by 97 percent of respondents—was client relationship management (CRM) software.1 However, next generation financial planners should be aware that the second-most-adopted software is financial planning software.1
Interestingly though, the emerging financial planners in eMoney's Student Advisory Board have shared that working with planning technology is often not incorporated into their curriculum. Which is why universities and financial firms need to actively engage or re-engage planning technology use into their training programs.
Training Recommendations to Prepare the Next Generation of Planners
If you think back to an educational course you took, the "syllabus" was likely the learning roadmap. For advisory firms and universities, you too need that learning roadmap or agenda to best prepare your next generation financial professionals for the advice profession.
Having identified the Psychology of Financial Planning and financial planning software use as two focus areas, here are three recommendations to highlight those in your learning agenda:
1. Offer Financial Planners Firsthand Experience Beyond the Classroom
Internships, externships, and on-the-job training courses are a great way to engage next generation planners. These experiences help them shadow other professionals, get exposure to clients, and start putting their textbook knowledge to work. In particular, this may help them see how planning technology fits into the ecosystem of collaborating with clients.
2. Assist and Sponsor Planners with Industry Certifications and Designations
Help next gen planners further their expertise in the broader industry. At eMoney, we partner with universities on a planning technology certification. The CERTIFIED FINANCIAL PLANNERTM credentials are also widely recognized, but there are other designations as well, some specific to financial psychology. Firms and institutions can make it easy to prep their planners by sponsoring them in their continued growth efforts.
3. Identify Mentors and Tech Power Users
Coaches and trainers who can help build and strengthen the financial planning acumen in your organization are also invaluable resources. Offering your professionals access to a mentor or expert can provide consistency in your curriculum and planning processes. For example, a tech power user may offer a series of recorded sessions that demonstrate step-by-step guidance on using digital technologies in financial planning. This offers gradual support to planners progressing in their learning journey.
Always Encourage Continuous Learning
And last, but not least, whether your next generation of financial planners are just out of college, new to your firm or the profession—learning and professional growth should never end.
The demand for advice is expanding. To meet the demand, the advice profession and the role of digital technologies will continue to evolve how advice is created and delivered.
For those looking to continue training with planning technology or learn how to bring planning to more people, the eMoney Summit is another terrific growth opportunity. Find out what's on our learning agenda and register yourself or your professionals today!
Source:
1 Rowling, Sheryl, "Top Software Trends for Financial Advisors," Morningstar, 21 July, 2022.
DISCLAIMER: The eMoney Advisor Blog is meant as an educational and informative resource for financial professionals and individuals alike. It is not meant to be, and should not be taken as financial, legal, tax or other professional advice. Those seeking professional advice may do so by consulting with a professional advisor. eMoney Advisor will not be liable for any actions you may take based on the content of this blog.
You may also be interested in...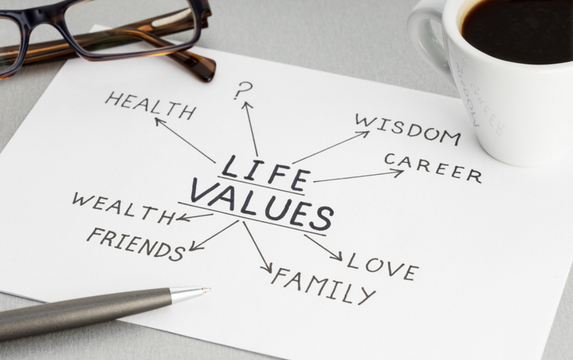 Holistic financial planning incorporates a client's total life and financial circumstances into their plan. The purpose is to go beyond… Read More
How Does Your Client Experience Stack Up? Take the Assessment!
Only 26% of financial planners say their clients are highly engaged and motivated. Take this self-assessment to see how your client experience compares!
TAKE THE ASSESSMENT